When Alison's Wonderland Recipes is mentioned in the press, wins something schmancy, or is shared on another blog, you'll find the info here!
April 2017: Bellenza.com featured my Sword in the Stone Cheese Bites in their Knight Themed Birthday Party post.
October 2016: Edgar Allan Poe's Deviled Raven Eggs appeared in Spooky Little Halloween's 11 Spooky Deviled Eggs recipe roundup.
July 2016: Odysseus' Candy Fleece is featured in the Favorite Carnival and Fair Foods roundup on Toronto4Kids.com.
January 13, 2016: The Creative Blogger Award Winner — Awarded by Author Sara Letourneau
November 30, 2015: I won National Novel Writing Month by writing 50,328 words in 30 days!
November 16, 2015: Our Mellark Family Cheese Buns are featured in a post by Kelly McCain from Read with Me.
November 14, 2015: The Dauntless Burger is featured on the official Divergent Tumblr page.
October 24, 2015: My interview with author Jonathan Stroud and review of his latest book, The Hollow Boy, was featured in the news section of his site.
October 21, 2015: Jess Zimmerman referenced my Pan-Galactic Gargle Blaster recipe in her post The Cocktail at the End of the Universe: In search of the Pan-Galactic Gargle Blaster, an Imaginary 1970's Cocktail from Space.
October 21, 2015: Sheila from The Deliberate Reader featured Alison's Wonderland Recipes as a recommended resource in her post Book Club Basics: Food.
October 20, 2015: My Homemade Cotton Candy recipe was featured in Yumgoggle's recipe roundup, 40 Candy Recipes for Your Next Party.
October 1, 2015: I was featured in the Tasty Time portion of Fiction Kitchen's bimonthly podcast!
October 1, 2015: Our Deeper 'n Ever Turnip 'n Tater 'n Beetroot Pie was a featured recipe in Flourishing at Home's Home Matters Linky Party #8.
September 2, 2015: Selected as one of Upstairs Downstairs' Top 50 Chicago Food Bloggers!
August 13, 2015: Our Raspberry Cordial Ice Cream was featured in Yumgoggle's 25 Ice Cream Recipes You Must Try Before the End of Summer.
July 9, 2015: Our Fancy Dancy Stuffed Mushrooms were featured in Scottish Book Trust's How to Throw the Perfect Mad Hatter's Tea Party.
July 7, 2015: Prim's Basil and Goat Cheese Bites were featured in Parade's 20 of the Best Basil Recipes for This Summer.
May 26, 2015: Anne Shirley's Poetical Egg Salad Sandwiches were featured in Community Table's Keep Calm and Make a Sandwich.
May 22, 2015: Our Raspberry Cordial Ice Cream was featured in Community Table's Colorful Memorial Day Dishes to Launch You into Summer Mode.
April 16, 2015: Our Deeper 'N Ever Pie was featured on Penne for Your Thoughts.
April 2015: Invited to join the Association of Food Bloggers!
January 2015: Invited to join Chobani's #DeliciousBowl Recipe Project!
September 25, 2014: Kouzouna's Kitchen featured our Loamhedge Legacy Nutbread for Featured Recipe Thursday.
September 4, 2014: The Eavesdropping Apple Chips from our Treasure Island menu were featured in the 2014 Fall Roundup on Cookie Dough & Oven Mitt.
June 25, 2014: Very Inspiring Blogger Award Winner — Awarded by Erin of Raised Reading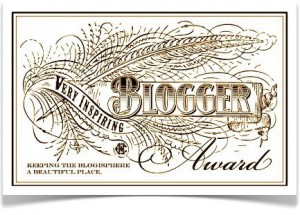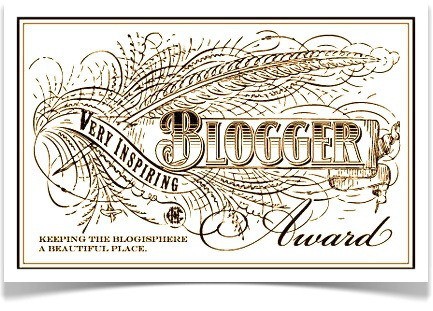 May 8, 2014: Madam Rosmerta's New Recipe: "Leek-y Cauldron Soup" — MuggleNet Featured News.We're also a permanent feature in Madam Rosmerta's Recipes on MuggleNet! Just click the link here and look under Appetizers.
Save
Save
Save