For many of our menus, I create custom tea blends that can be purchased through Adagio Teas. Just click on one of the images below, and the link in the caption will take you to the Adagio page where you can order the tea. Drink up, Wonderlanders!
Before ordering, please note:
I'm a member of the Adagio Teas Advertiser Affiliate Program, so I receive a commission for every tea purchased on this site through the links below or other links/ads on the site. The commissions I receive help me keep the site running. So if you see a tea you like but want to order later, please come back to Alison's Wonderland Recipes and click on one of our links to take you to the Adagio site (otherwise I don't receive a commission for the sale). Please also ensure that ad blockers are turned off on your computer, so the system can track the origin of the order. Thanks for helping support AWR! 🙂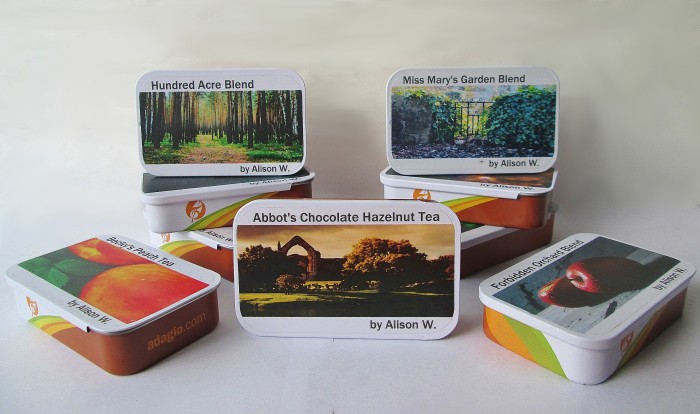 All blends are unofficial and in no way affiliated with any publisher, author, or film studio.
Save