The lowly, modest turnip. I'll admit I rarely (if ever) give it a second glance in the produce section. I'm guilty of passing it up hundreds of times in favor of more attractive veggies like a bunch of fresh carrots or a head of bright green broccoli.

Yet when I saw that turnips are one of the few prominent side dishes in Wuthering Heights, I knew I needed to find a way to make them enjoyable. For me, this means ROASTING. I am a firm believer that if you're having trouble getting yourself to eat your vegetables, a little olive oil and salt with some time in the oven goes a long way.

This recipe I found from Kalyn's Kitchen takes it a step further and adds some balsamic vinegar for extra oomph. She suggests tossing the roasted turnips in a light coating of balsamic at the very end as well, and I highly recommend it. Turnips are mild little guys, so I think they benefit from just a bit of zing from the extra balsamic.
A
Balsamic Roasted Turnips
"Earnshaw surlily bid her remove her things to the kitchen. 'Remove them yourself,' she said, pushing them from her as soon as she had done; and retiring to a stool by the window, where she began to carve figures of birds and beasts out of the turnip-parings in her lap. I approached her, pretending to desire a view of the garden; and, as I fancied, adroitly dropped Mrs. Dean's note on to her knee, unnoticed by Hareton…"

— Wuthering Heights
INGREDIENTS: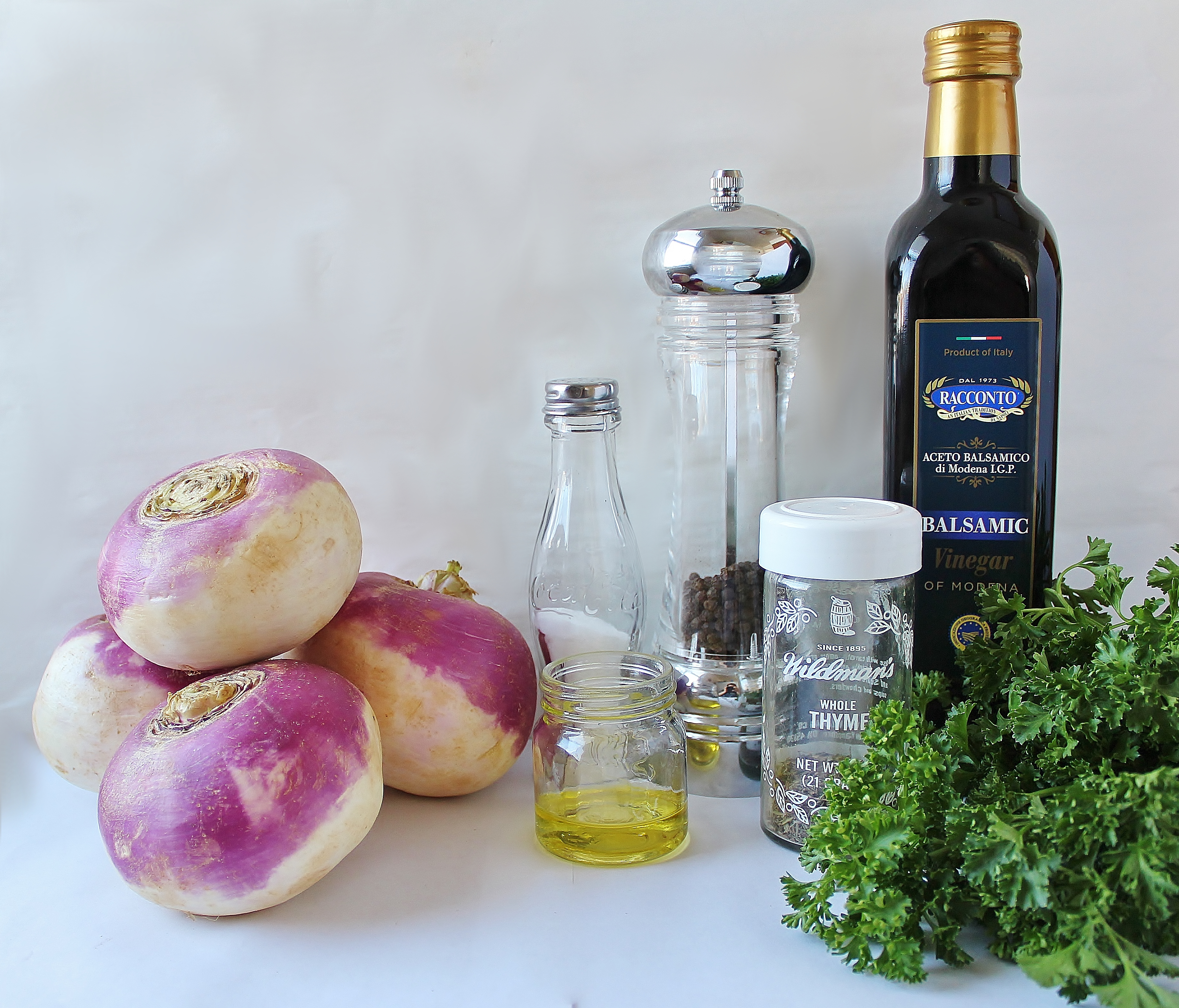 2 large or 4 small turnips (small is better if you can get them; they're sweeter)
1 tbsp olive oil (or you can use leftover goose fat from last week's roast goose recipe)
1 tbsp balsamic vinegar, plus extra for tossing
1/2 tsp dried thyme
salt and pepper to taste
2 tsp snipped fresh parsley, for garnish
Makes 4 servings roasted turnips

INSTRUCTIONS:
Preheat oven to 450°. Cut the tops and bottoms from your turnips and discard. Peel the turnips and chop them into 1.5-inch cubes. Add them to a medium-size bowl. Set aside.
In a small bowl, whisk your olive oil, 1 tbsp balsamic vinegar, thyme, salt, and pepper. Pour it over the turnips and toss to combine. Spread the turnips in an even layer on a greased baking sheet and cook for 20 minutes. Stir and cook for 10 more minutes.

Place the turnips in a serving bowl. Stir in the snipped parsley and a light drizzle of extra balsamic. Add a bit more salt and pepper if desired.

Serve to placate a restless ghost haunting your manor on the moor.


Check out my other veggie recipes!