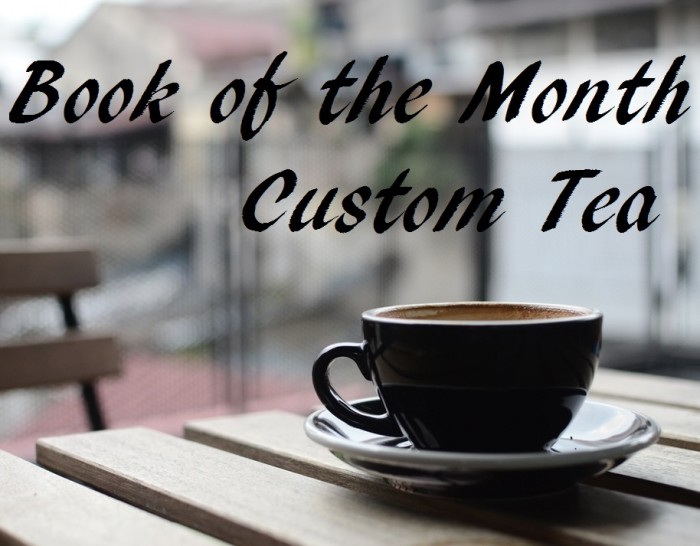 I know what you're thinking: there's no tea in the Amelia's Notebook series! True fact, but there IS hot chocolate. In Amelia's Are-We-There-Yet Longest Ever Car Trip Notebook, she mentions that Mel's Diner has thick mugs of hot chocolate with whipped cream on top. Throughout the series, it's clear that Amelia has a soft spot for diner food, and I could totally see her relishing a steaming cup of Mel's hot chocolate.
Before now, I never tried to make a tea blend inspired by hot chocolate, so I really enjoyed the challenge. My goal was to create a sweet dessert tea with the creamy, rich flavor you'd expect from a mug of hot chocolate.
I started with a Honeybush Chocolate base (it's a little lighter and more complex than regular chocolate black tea, allowing other flavors to shine through). Then I added a little Chocolate Chai to deepen the flavor with cinnamon and ginger. The final addition was cream tea to replicate the flavor of whipped cream. Throw in some cocoa nibs for some extra intensity and sprinkles for fun, and you've got a cup of tea just like the hot chocolate at Mel's!
 a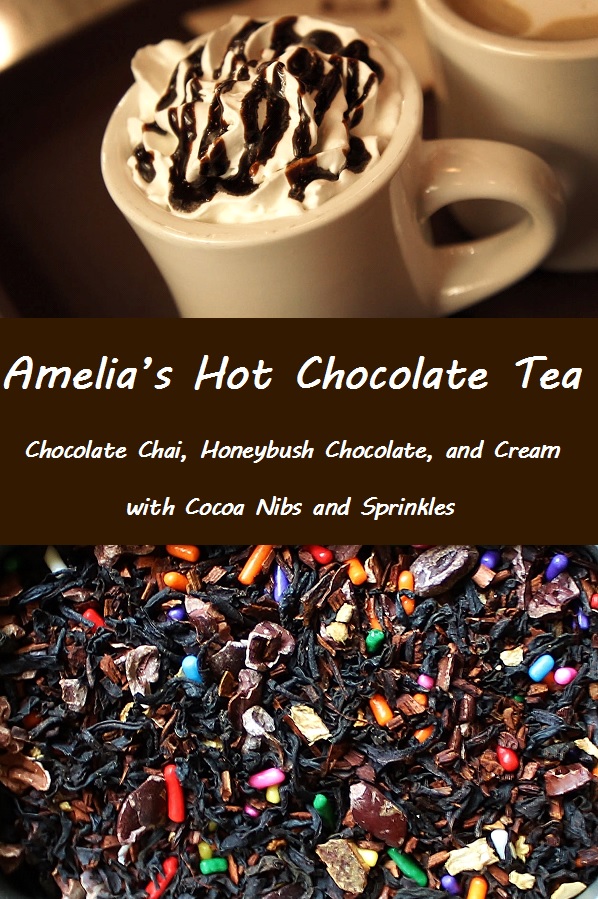 This tea hits just the right level of indulgence on a chilly autumn night when you want to curl up with a cup of something cozy and sweet. It can be a little intense on it's own, but when you add a little sugar and milk you wind up with a cup VERY reminiscent of rich hot chocolate. I loved testing it out, and it's become a new favorite of mine! 🙂
a
You can order it here!