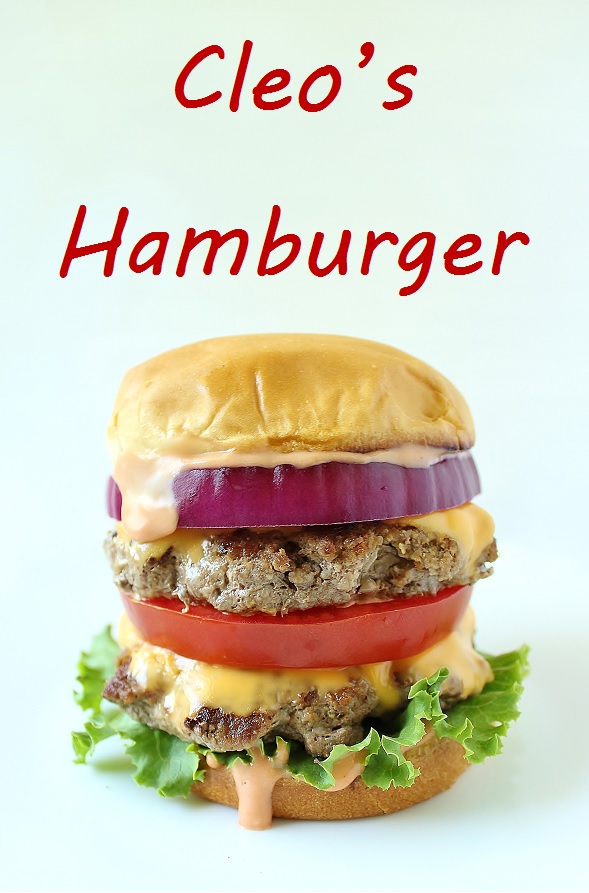 In the first installment of the Amelia's Notebook series, Amelia and her family move from California to Oregon. The trip takes 3 days, and Amelia's sister Cleo orders the same thing at every restaurant: a burger and fries. Amelia thinks it's gross to order the same thing all the time, but it got me thinking…what kind of burger would be good enough to inspire someone to order it for EVERY MEAL FOR 3 DAYS? It sounded like an exciting challenge, so I set to work.

I started from the assumption that Amelia's family probably wasn't stopping at fine dining establishments all along the way to Oregon. Fast food joints and diners were probably more likely, so I stuck to materials you could easily find at any chain restaurant.
I started with a basic, smooshy burger bun but toasted it to get that perfect seal to keep any moisture from soaking in. Then I whipped up copycat In-N-Out Burger sauce using a slight variation on a recipe from Cherry Kitchen. It added just the right mix of creamy and tangy with a touch of sweetness, and it's made with stuff any fast food restaurant would have on hand. Next came the burger patty itself—100% beef with butter mixed right into the meat and smashed onto a hot iron skillet for crispy edges (I used a smash burger technique from Bon Appetit). Add lettuce, tomato, and onion, and you've got yourself an awesome diner-style burger that takes basic ingredients to a whole new level.

I think if Amelia gave it a taste, she'd want to order it for every meal too! 🙂
A
Cleo's Hamburger
 "At every single restaurant we stopped at for lunch or dinner, Cleo ordered the EXACT SAME THING. Hamburger and French fries. EVERY TIME. Booooooooring!"

INGREDIENTS: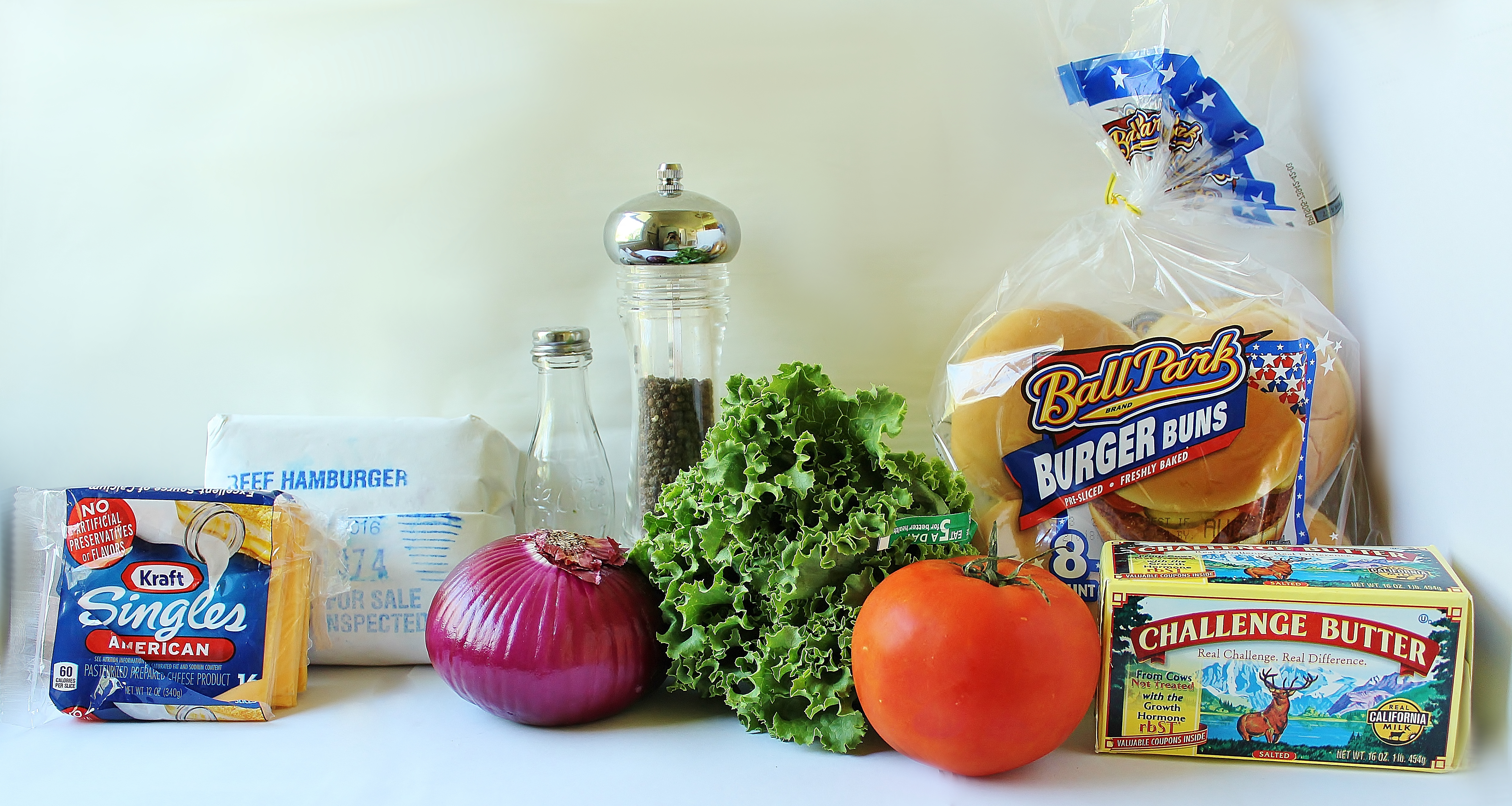 For the Sauce

1/4 cup mayo
3 tbsp ketchup
1/8 tsp salt
1/8 tsp pepper
1/2 tsp sugar
1/4 tsp white wine vinegar
1/4 tsp Worcestershire sauce
1/2 tsp lemon juice

For the Burgers

4 burger buns
1 lb ground beef
3 tbsp unsalted butter, very cold
salt and pepper to taste
8 slices American cheese
1 tomato
1 red onion
Makes 4 double cheeseburgers

INSTRUCTIONS:
To start, mix together all your sauce ingredients in a small bowl until smooth and set aside.
Lightly coat a cast iron skillet with vegetable oil and heat on medium. When the oil is hot, toast the inside of your buns and set aside.

While you wait for the buns, coarsely grate your butter into the ground beef and work it in with your hands. Shape the beef into 8 loose balls (we're going to smash them, so we want them to be pressed together just enough to hold their shape).


Smash 4 of the balls into the hot skillet with a spatula. To make sure they flatten all the way, press down firmly on the top of the spatula with your free hand.

Season the burgers with salt and pepper. Cook 2 minutes and flip. Add more salt and pepper. Place a slice of cheese on each patty and cook for another 2 minutes.


Repeat Steps 4 and 5 with your remaining beef.
While you wait for the meat, slice your tomato and onion into disks.

Time to build our burger! You can order your ingredients however you want, but here's how I did it: bottom bun, sauce, lettuce, beef patty, tomato, beef patty, red onion, sauce, top bun.

For another mouth-watering burger experience, check out our Dauntless Burger!