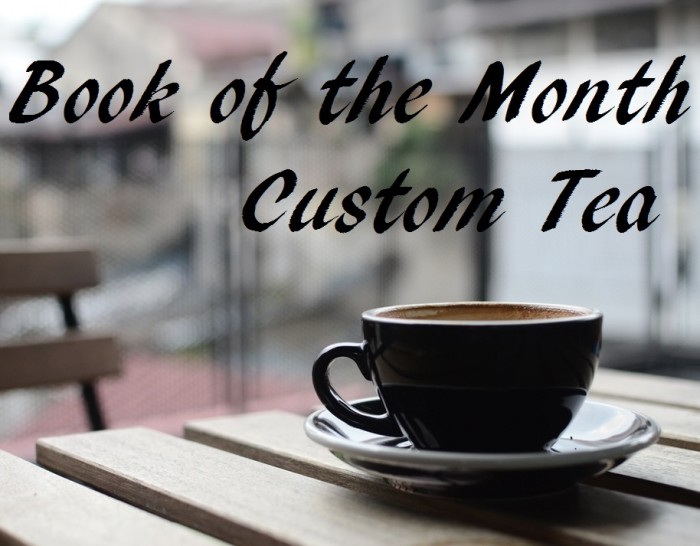 Truth be told, I was  little stuck when it came time to create a tea for Man in the Iron Mask. There's not a drop of tea to be seen in the book, and the only beverage Dumas mentions is wine. The idea of making a wine-themed tea was intriguing, but I knew it would take a LOT of experimentation to get right. With a cookbook in the works and the Little Mister cutting teeth, I knew I couldn't give a wine tea the attention it deserved.
Then I remembered Fouquet's peaches. Dumas describes them with so much care that you almost get the feeling he's eaten a few! I had fun making peach tea in the past (like Becky's White Peach Tea and James' Peaches & Cream Tea), so I was eager to try again. But to increase the challenge, I set out to create a more unique blend than the previous two.
I used Adagio's Peach Oolong as a base. Oolongs are new to me (I've only had them a few times in the past), but I loved how mild yet distinctive this tea was. I combined it with some apricot green tea and extra apricot pieces to lend a little complexity to the flavor. I love how it turned out, and I hope you will too! 🙂
 a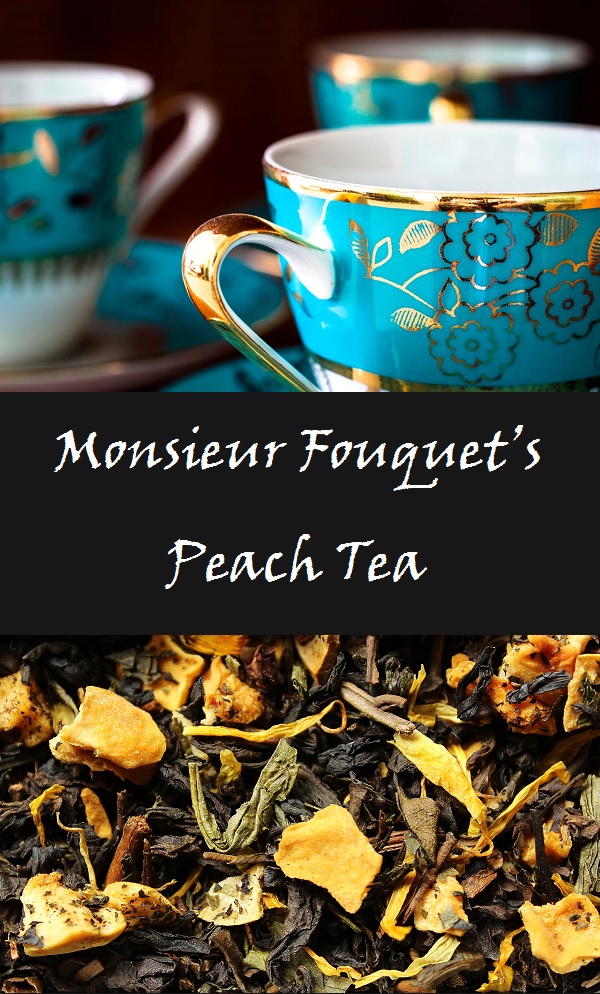 This tea's Peach Oolong base has a flavor profile that rides the line between green and black tea—distinctive, smooth, and ever so slightly earthy, yet not too robust. It carries the Apricot Green tea beautifully, creating a well-rounded peach flavor that tastes natural and faintly sweet. This tastes great as a hot tea, but I highly recommend it iced as well with just a little sugar or honey.
a
You can order it here!