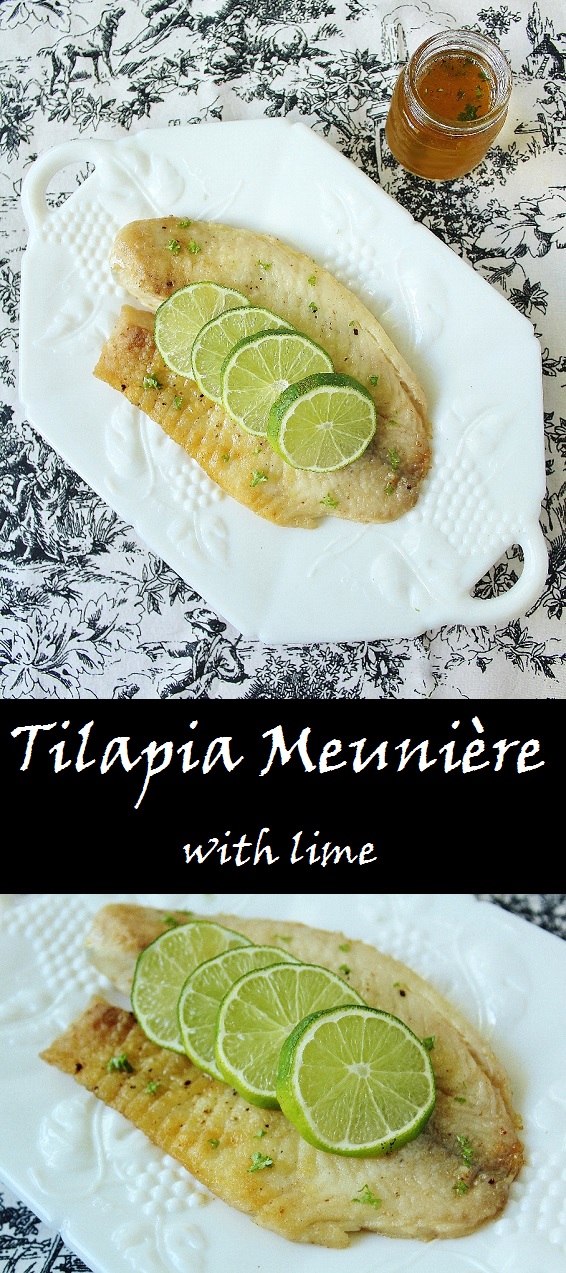 When I first read Man in the Iron Mask, I agonized over the fact that there didn't seem to be any distinctive entrees in the book. Sure, there was a brief mention of quail, partridge, and other fowl (but only in passing). I went back to combing through the text, worried I wouldn't be able to find anything, when I suddenly stumbled upon an idea: the alley of limes.
Five different times in the book, Dumas mentions that Athos likes to walk with his son down a path lined with lime trees on their estate. It's where they have important conversations about Raoul's future, and Athos' increasing difficulty with walking the path is used to show how his age affects him.
Limes themselves aren't an entree, but tilapia meunière is. It's a variation of sole meunière, a simple, classic French fish dish that is traditionally served with lemon sauce (I used tilapia instead of sole because it's easier to get). And Bon Appetit has a great recipe for sole meunière. I just swapped the lemon for lime, and I had the perfect entree.

The butter sauce is mild and delicate, with just a hint of bite from the lime. The acidity of the citrus cuts through the fat of the fish, resulting in a delicate dish fit for a refined nobleman like Athos! 🙂
 a
Tilapia Meunière with Lime

"Raoul grew deadly pale, and remained silent for two seconds, which were to his father two hours of agony. Then, all at once: "Monsieur," said he, "I have promised to devote myself to God. In exchange for the sacrifice I make of my youth and liberty, I will only ask of Him one thing, and that is, to preserve me for you, because you are the only tie which attaches me to this world. God alone can give me the strength not to forget that I owe you everything, and that nothing ought to stand in my esteem before you."Athos embraced his son tenderly, and said:
"You have just replied to me on the word of honor of an honest man; in two days we shall be with M. de Beaufort at Paris, and you will then do what will be proper for you to do. You are free, Raoul; adieu."
And he slowly gained his bedroom. Raoul went down into the garden, and passed the night in the alley of limes."
a
INGREDIENTS: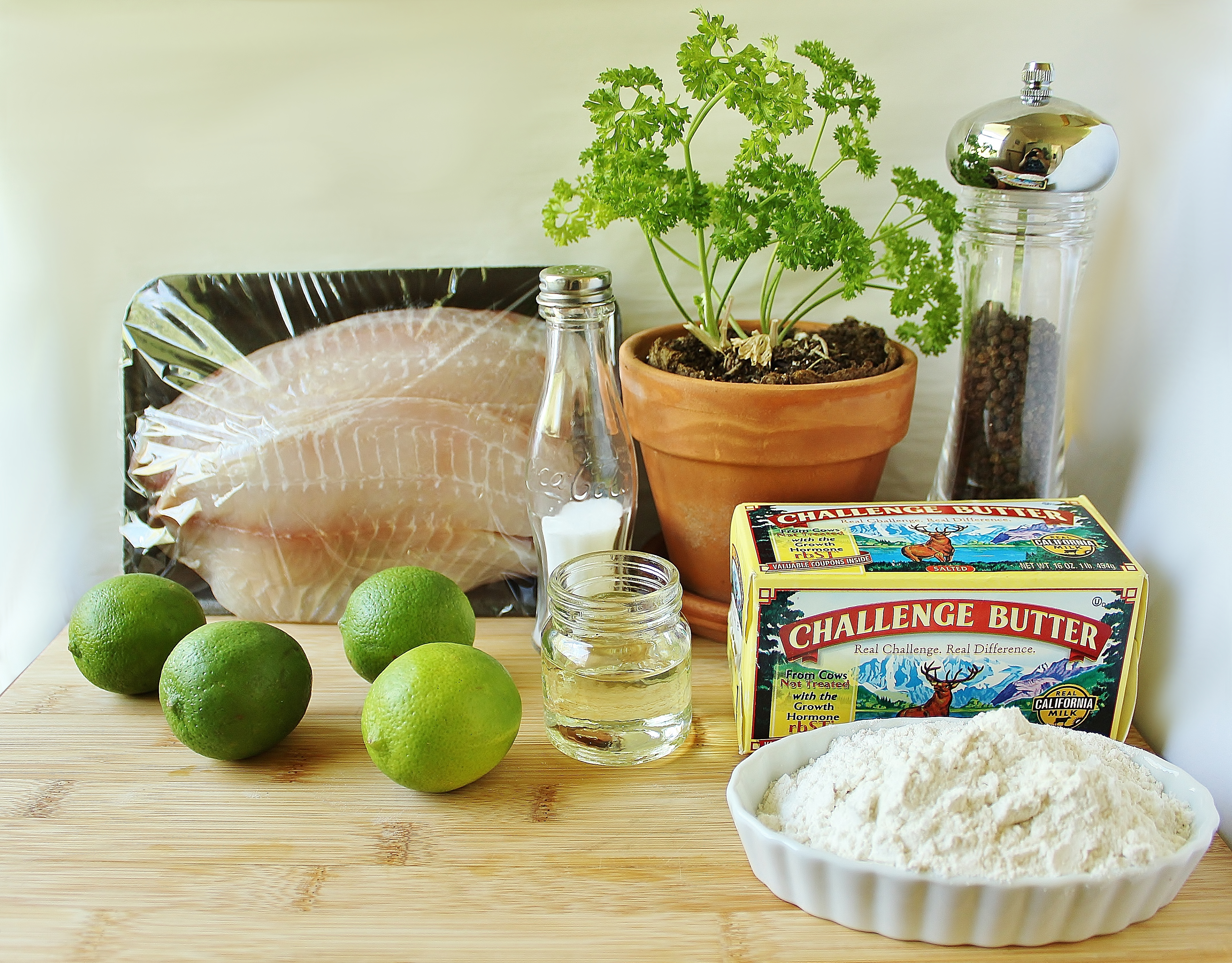 4 tilapia filets
salt
pepper
1/3 cup flour
2 tbsp vegetable oil
1/4 cup plus 2 tbsp butter, separated
2 tbsp chopped fresh parsley
1 tbsp lime juice
sliced lime, for garnish
Makes 4 tilapia filets

.
INSTRUCTIONS:
Rinse your filets and pat them dry with a paper towel. Dust both sides of each filet with salt and pepper.

Pour your flour into a large dish and dredge each fillet through the flour, shaking off the excess. Place the coated fillets on a platter.

Heat the oil in an iron skillet on medium heat. When the oil is hot, add 2 tbsp of butter and swirl it in the pan until melted. When the butter stops actively foaming, place two filets in the skillet and cook for 3 minutes on each side or until cooked through. Remove the finished filets to a serving platter and cook the remaining two filets in a similar fashion.

Discard the drippings from the skillet and wipe clean with a paper towel (don't forget this part, or you'll have brown flour grit in your sauce—yuck!).
Place the remaining butter in the skillet and cook until melted and lightly golden (this should take just a couple minutes). Remove from heat and stir in the parsley and lime juice. Drizzle the sauce over the fish or serve it on the side. Place lime slices on each filet for garnish.

Serve to a count at his fine French estate, near his avenue of lime trees.

Pair them with our Three Musketeers recipes
for the ultimate French food experience! 🙂