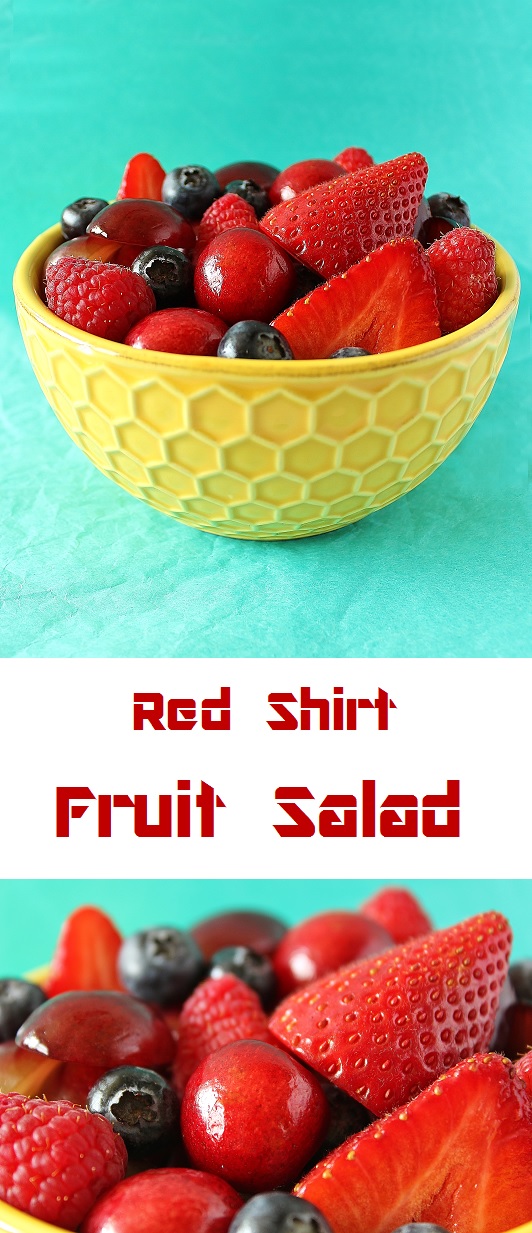 Red Shirts (also known as Redshirts) get a pretty raw deal in Star Trek TOS. The term refers to Star Fleet engineering and security officers who wear a red shirt as part of their uniform…and they have a tendency to die at every opportunity. It's such a common occurrence that the term "red shirt" has become a pop culture term referring to any character who is killed off to show the situation is serious.
I wanted to dedicate a recipe to the Red Shirts, so I came up with the idea for Red Shirt Fruit Salad! It's composed of four kinds of red fruit and drizzled with pomegranate dressing (plus some blueberries for contrast). It was easy to throw together and even easier to eat—a dish any Red Shirt would be glad to snack on as a final meal before being sent to their inevitable doom! 😉

 a
Red Shirt Fruit Salad: An AWR Original Recipe

Kirk: All right, men, this is a dangerous mission. And it's likely one of us will be killed. The landing party will consist of myself, Mr. Spock, Dr. McCoy, and Ensign Ricky.
Ensign Ricky: Aw, crap.
INGREDIENTS: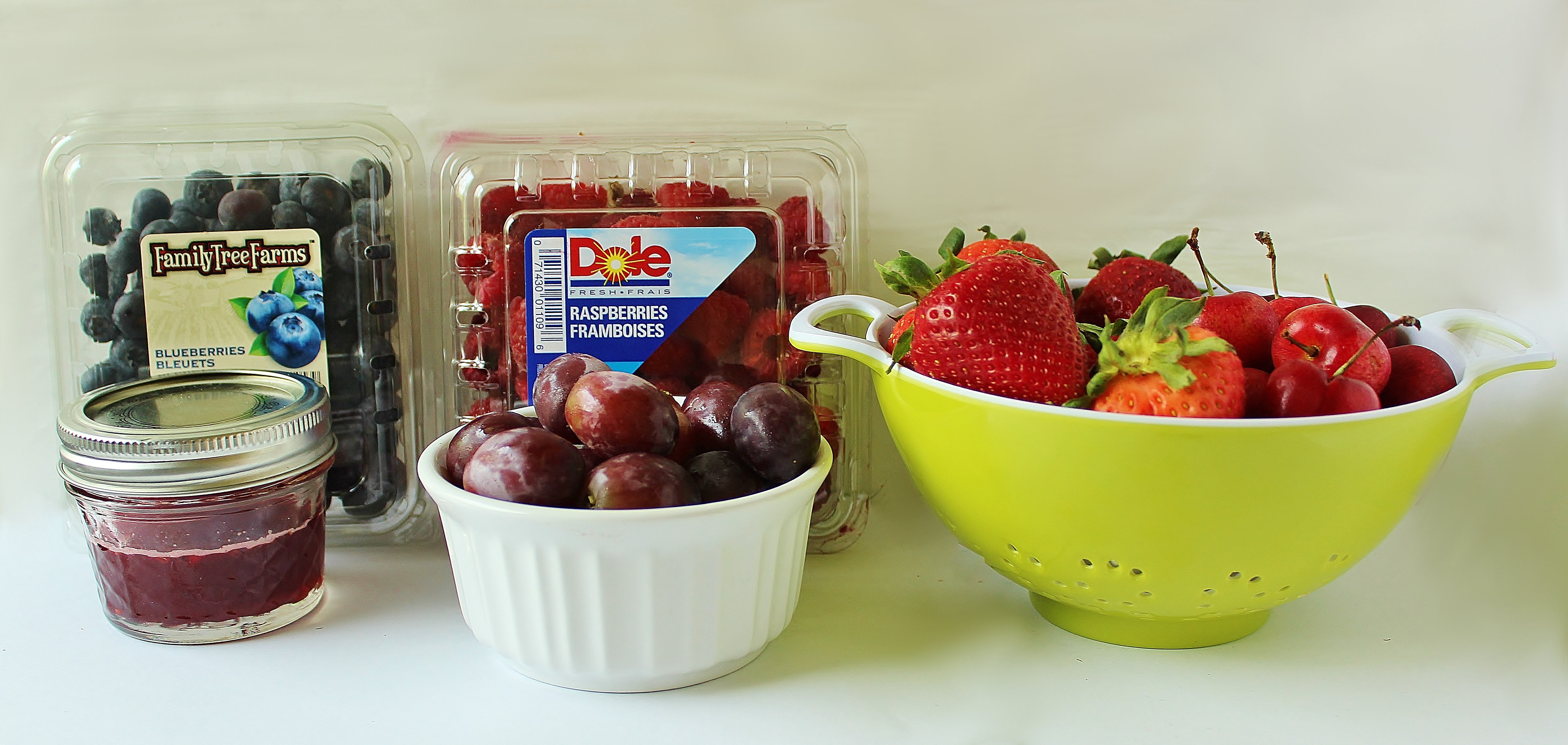 8 strawberries
1 cup red grapes
1 cup fresh cherries
1/2 cup raspberries
1/2 cup blueberries
2-3 tbsp pomegranate dressing (To make: briskly whisk together 2 tbsp POM juice, 1/2 tsp white balsamic  vinegar, 1/8 tsp salt, 1/8 tsp black pepper, 2 tsp fresh lime juice, and 1 tsp honey)
Makes approx. 4 cups of salad

.
INSTRUCTIONS:
Check out our Star Trek TNG recipes! 🙂