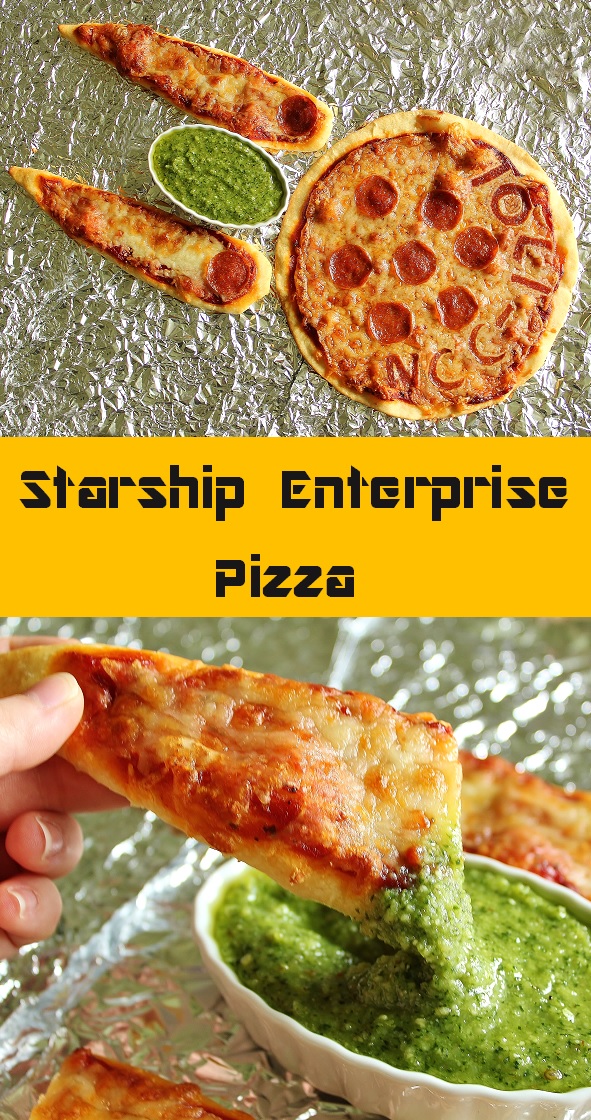 When it comes to Star Trek, what feature of the show is more iconic that the Starship Enterprise? The ship has a beautiful streamlined, distinctive look, and I loved the idea of using it as inspiration for a Star Trek entree.
But what to make? Pizza was the first thing that came to mind. From the beginning, I wanted to make party-friendly finger foods for this menu, stuff you could serve at a Star Trek party. And pizza is easy to throw together and wonderfully shareable—the ultimate party food!
So I pulled out my favorite pizza sauce recipe and got to work! With party food in mind, I decided to go with premade pizza dough, since it's faster to work with. The sauce I used is easy to whip up in about 10 minutes (and can be made and chilled beforehand). I used pepperoni for my decorations and whipped up some homemade pesto for dipping.
So grab a slice of Starship Enterprise Pizza, and let's boldly party on! 😉
 a
Starship Enterprise Pizza

"Space, the final frontier. These are the voyages of the starship Enterprise. Its 5-year mission: to explore strange new worlds, to seek out new life and new civilizations, to boldly go where no man has gone before."
— Star Trek: The Original Series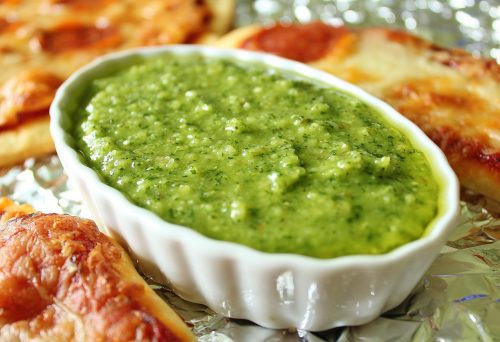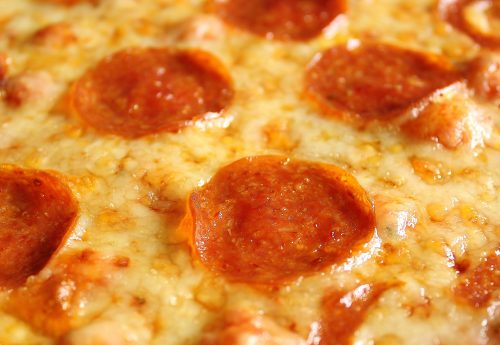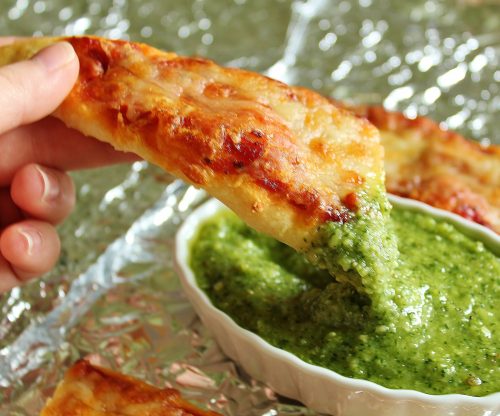 INGREDIENTS: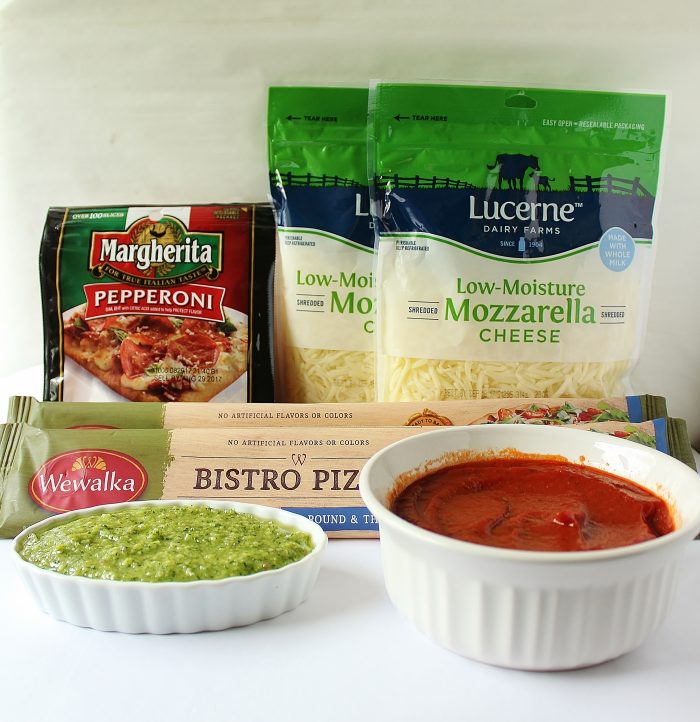 2 10-inch rounds of pizza dough (I used premade dough)
1-2 cups pizza sauce (I used this recipe)
1 8-oz bag shredded mozzarella cheese
17 pepperonis
1 cup pesto (I used this recipe)
Makes 1 enterprise pizza (approx. the size of 2 1/2 medium pizzas)

.
INSTRUCTIONS:
Preheat your oven to the temperature indicated on your dough packaging. Cut or fold one of your dough circles into 2  large ovals with tapered edges. These will be the ship's warp nacelles. Leave one dough circle whole (this will be the ship's saucer section).


Spread the sauce evenly on top of your pizzas and sprinkle on the cheese. Place 2 pepperonis on the wide end of the warp nacelles and 7 in a circular pattern in the center of the saucer section. Cut your remaining pepperonis with kitchen scissors to read "NCC-1701" and place these along the outside edge of the saucer section.


Bake according to package instructions.


Arrange your pizza with the saucer section in front with the warp nacelles behind and the pesto in a small bowl in between.

Check out our other pizza recipes! 🙂