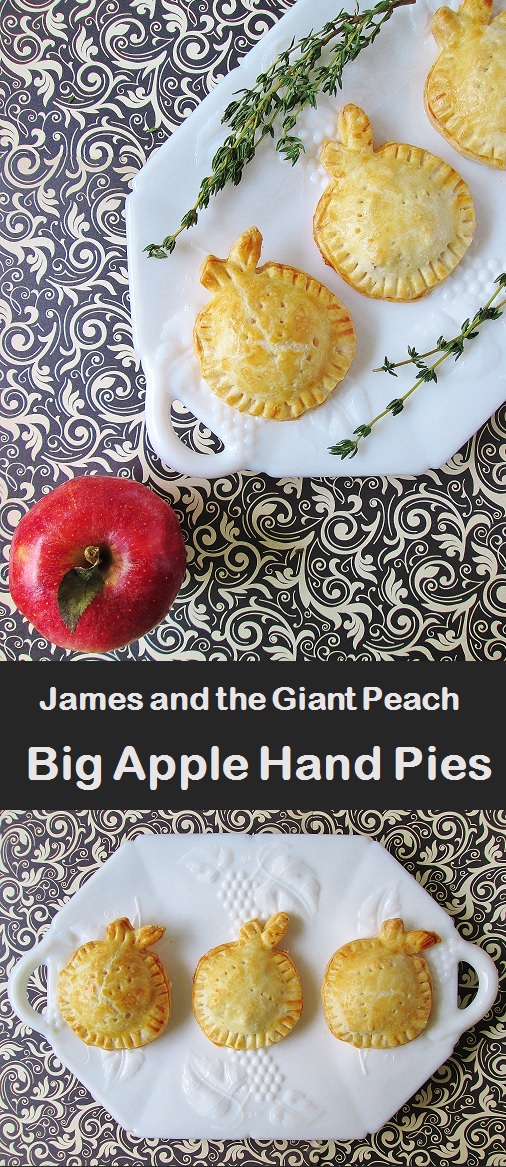 When I was planning this James and the Giant Peach menu, I obviously had peaches on the brain. But while trying to figure out how to include a tribute to NYC in the menu, all I could think of was APPLES! I tossed around a few options until I hit upon the idea of hand pies. I decided to go the savory route and paired them with cheese, resulting in the final product you see here!
These savory hand pies are filled with melted Gouda and apple slices seasoned with thyme. Oooh that cheese—I couldn't get enough! The buttery, flaky crust toppd with just the right amount of salt brings it all together into a little package with big flavor. Enjoy! 🙂
 a
Big Apple Hand Pies

And suddenly — everyone who had come over on the peach was a hero! They were all escorted to the steps of City Hall, where the Mayor of New York made a speech of welcome. And while he was doing this, one hundred steeplejacks, armed with ropes and ladders and pulleys, swarmed up to the top of the Empire State Building and lifted the giant peach off the spike and lowered it to the ground. Then the Mayor shouted,
"We must now have a ticker-tape parade for our wonderful visitors!"
And so a procession was formed, and in the leading car (which was an enormous open limousine) sat James and all his friends.

INGREDIENTS: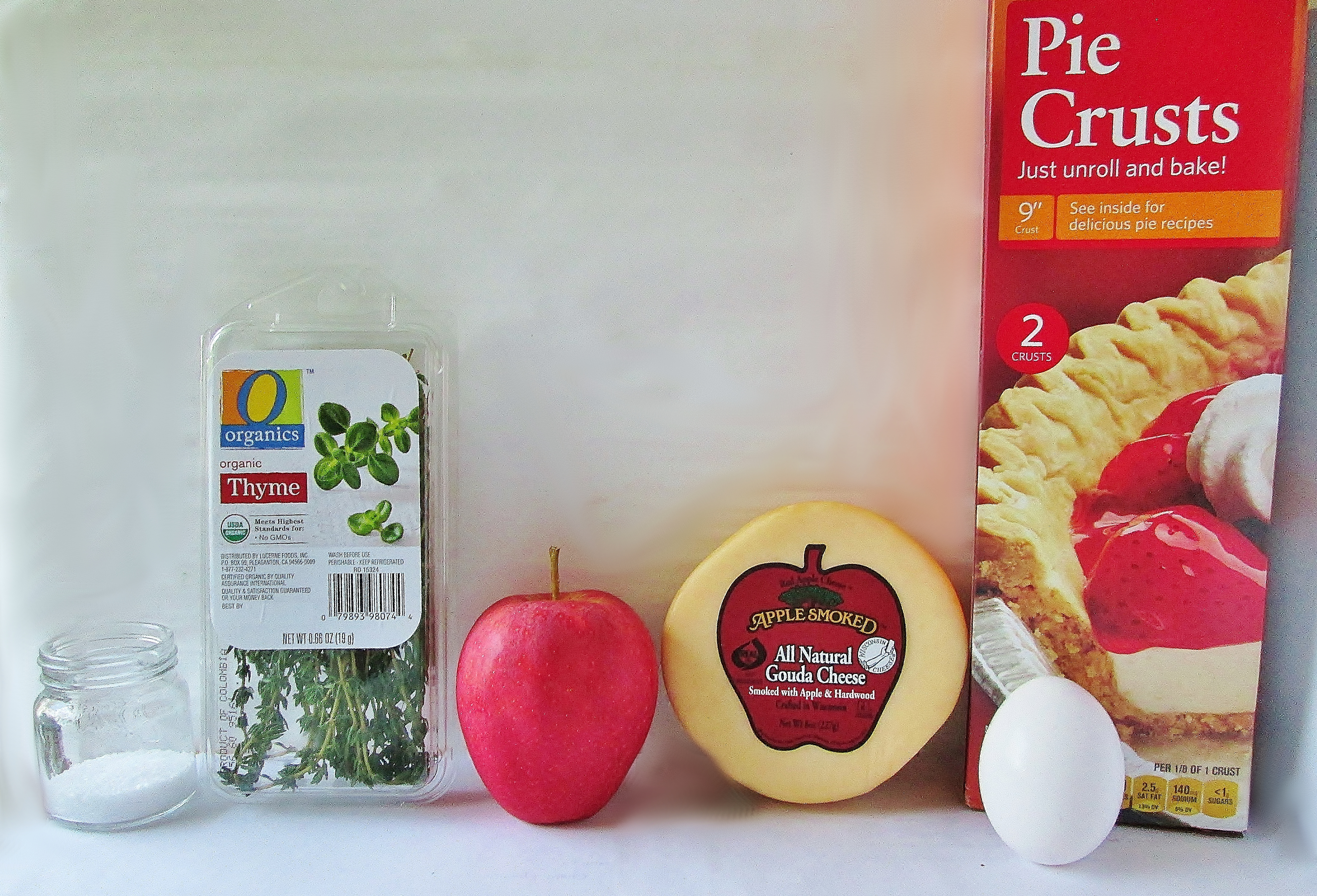 1/4 small Gala apple
1 tsp thyme (You can also substitute 1/2 tsp cinnamon if you'd like to emphasize the sweet flavors over the savory. I tried both ways, and both tasted amazing. I actually had a hard time choosing which one to feature on the blog!)
1-2 oz Gouda cheese
2 sheets premade pie dough
1 egg, lightly beaten
1/2 tsp kosher salt
You'll also need a 3-inch apple shaped cookie cutter
Makes 12 3-inch hand pies

.
INSTRUCTIONS:
Preheat your oven to 350°. Line a baking sheet with parchment paper and set aside.
Slice your apple quarter into 1/4″ thick slivers. Cut the slivers in half width-wise.

Every apple is different, but you should be able to get 6 slivers out of your apple quarter (12 pieces total, once they've been cut in half). If you need more, cut the extras from the 3/4 apple you didn't use.

Toss the apple pieces in a bowl with your thyme and set aside.

Cut your gouda int 1 1/2″ x 1″ planks that are 1/4″ thick. Set aside.

When all is said and done, you should have 12 pieces of cheese—one for each hand pie.

On a lightly floured surface, unroll your first sheet of pie dough (keep the second one in the fridge until you're ready for it). Cut 12 apple shapes out of the dough and evenly space them on your baking sheet. It may be a bit snug, but you should be able to get the full 12.

Place an apple slice in the center of each "dough apple" and place a chunk of gouda on top. Brush the edges of the dough apples with egg wash.


Unroll your second pie sheet and cut out 12 more apple shapes. Place them on top of the first set of dough apples and crimp the edges with a fork.

Brush the tops of the hand pies with egg wash and prick each one 2-3 times with a fork. Sprinkle on your kosher salt.

Bake for 17 minutes or until golden brown on top.

Want more apple recipes? Check these out! 🙂
Save
Save
Save
Save
Save