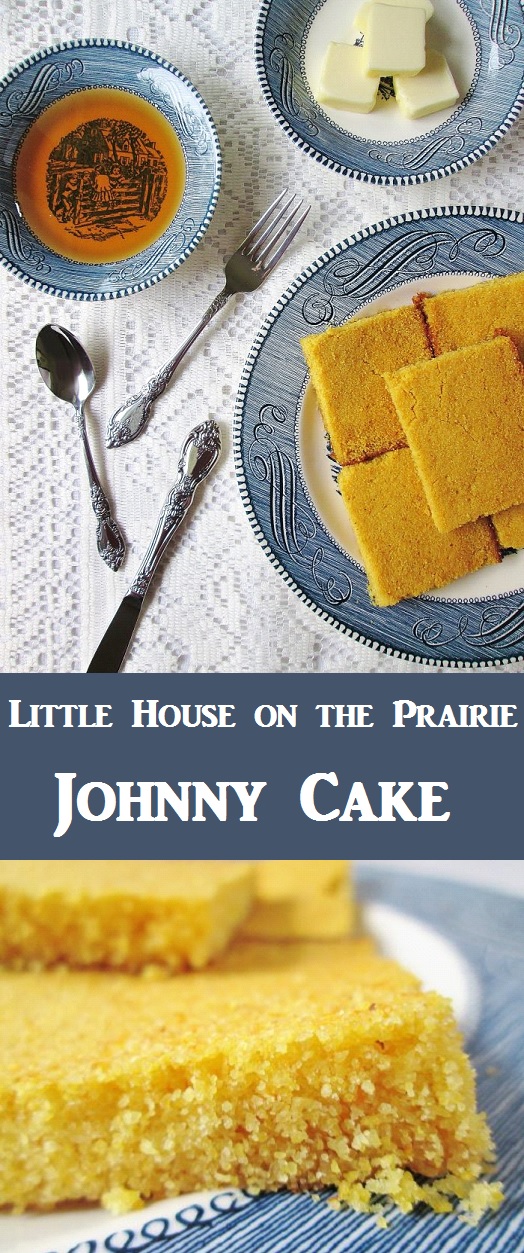 Welcome to our very first menu of 2017! I'm proud to announce that our new Book of the Month will be Laura Ingalls Wilder's Little House books.
I love all the hearty frontier food featured in the books—smoked venison, corn cakes, snow candy, and so much more! One food that stuck out to me in the Little House books was "johnny cake." I'd never heard of it before, but the Ingalls family eats it while traveling to their new homestead, so it sounded like perfect pioneer food.
As I researched johnny cake, I learned that there's actually a lot of disagreement over what it actually IS, since the definition has changed over the years. Modern versions are basically fried corn cakes, but the original frontier version was a large "corn flatbread" baked in the oven. The latter description seems to fit the Little House books best, since when Ma makes johnny cake, it's said to bake in a pan in the oven, not fry in a skillet on the stovetop. It's also referred to in the singular, as if one johnny cake will feed the whole family.
To keep this johnny cake as authentic as possible, I actually used the recipe that appears in the official Little House Cookbook, which uses a lot of the recipes from Laura's own family. It's more flat and crumbly than traditional cornbread, but it's a great, easy way to get a sense of how people ate back in Laura's day.
Little House Johnny Cake

"Laura always wondered why bread made of corn meal was called johnny-cake. It wasn't cake. Ma didn't know, unless the Northern soldiers called it johnny-cake because the people in the South, where they fought, ate so much of it."
— Little House in the Big Woods

INGREDIENTS: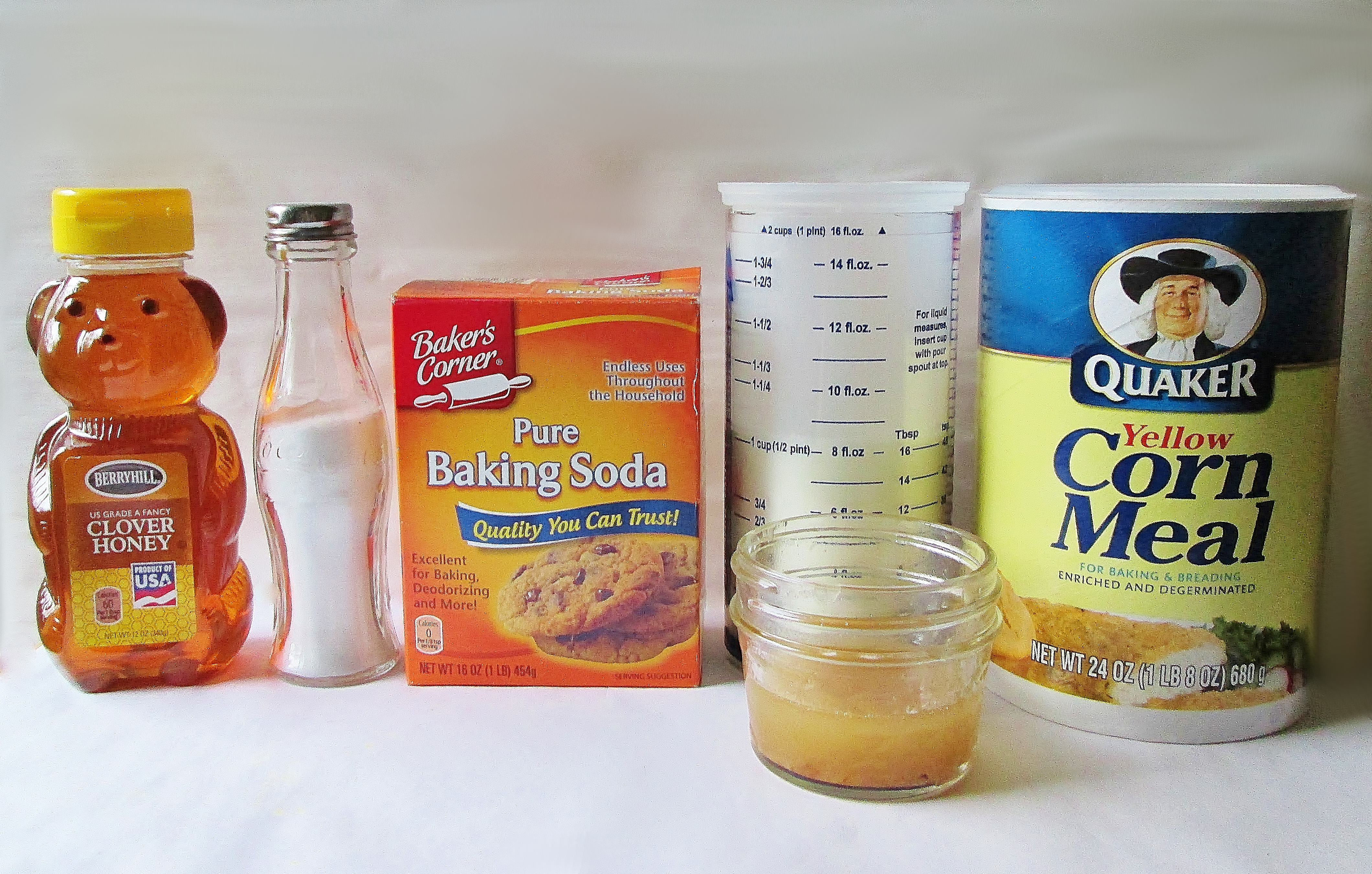 2 cups cornmeal
1 tsp salt
1 tsp baking soda
2 tbsp bacon grease, melted
2 tbsp honey or molasses
1 cup buttermilk (To make your own, add 1 tbsp lemon juice to a measuring cup, pour in milk until it reaches the 1 cup mark, stir, and leave it to sit for 5 minutes. Now you've got buttermilk!)
Makes 1 pan of johnny cake (about 12 servings)

.
INSTRUCTIONS:
Preheat your oven to 400°. Liberally grease a 9×13 baking pan.
Whisk the cornmeal, salt, and baking powder together in a large bowl. Make a well in the middle. Stir the honey into 1/2 cup boiling water until smooth. Pour the honey water and bacon grease into the well. Stir it all up with a fork until fully combined (it will be lumpy and crumbly). Stir in the buttermilk until smooth.


Pour the johnny cake batter into the baking sheet and place it in the oven. Allow it to bake for 15-20 minutes or until the edges are brown and the top shows several cracks.

Slice it up and use a spatula to lift out the pieces.
Serve warm with honey and butter on a cold winter's night on the frontier.

Johnny cake is definitely much more utilitarian than the cornbread we eat today. It's less sweet and more grainy, but topping it with butter and honey helps add more flavor. I love knowing that this is exactly the sort of thing the pioneers ate in the mid 1800s. Talk about bringing a book to life! 🙂