Back when I first decided to make an Edgar Allan Poe menu, I knew I wanted to include a tribute to The Masque of the Red Death, but there were almost TOO many options for how to include it! Should I make red velvet skull cake? Pan de muerto? A grim reaper cocktail? Then I saw a recipe for skeleton cookies on Pinterest developed by Donna Hay, and I knew I'd found my inspiration!
Instead of using a ginger cookie recipe as my base, I used this awesome chocolate cookie recipe from A Baking Moment and added red food coloring to turn it into red velvet. Once I'd baked my "red velvet men," all they needed was a little icing to give them skeleton bones. Easy and tasty!
 a
Red Velvet Skeleton Cookies

"And Darkness and Decay and the Red Death held illimitable dominion over all."

INGREDIENTS: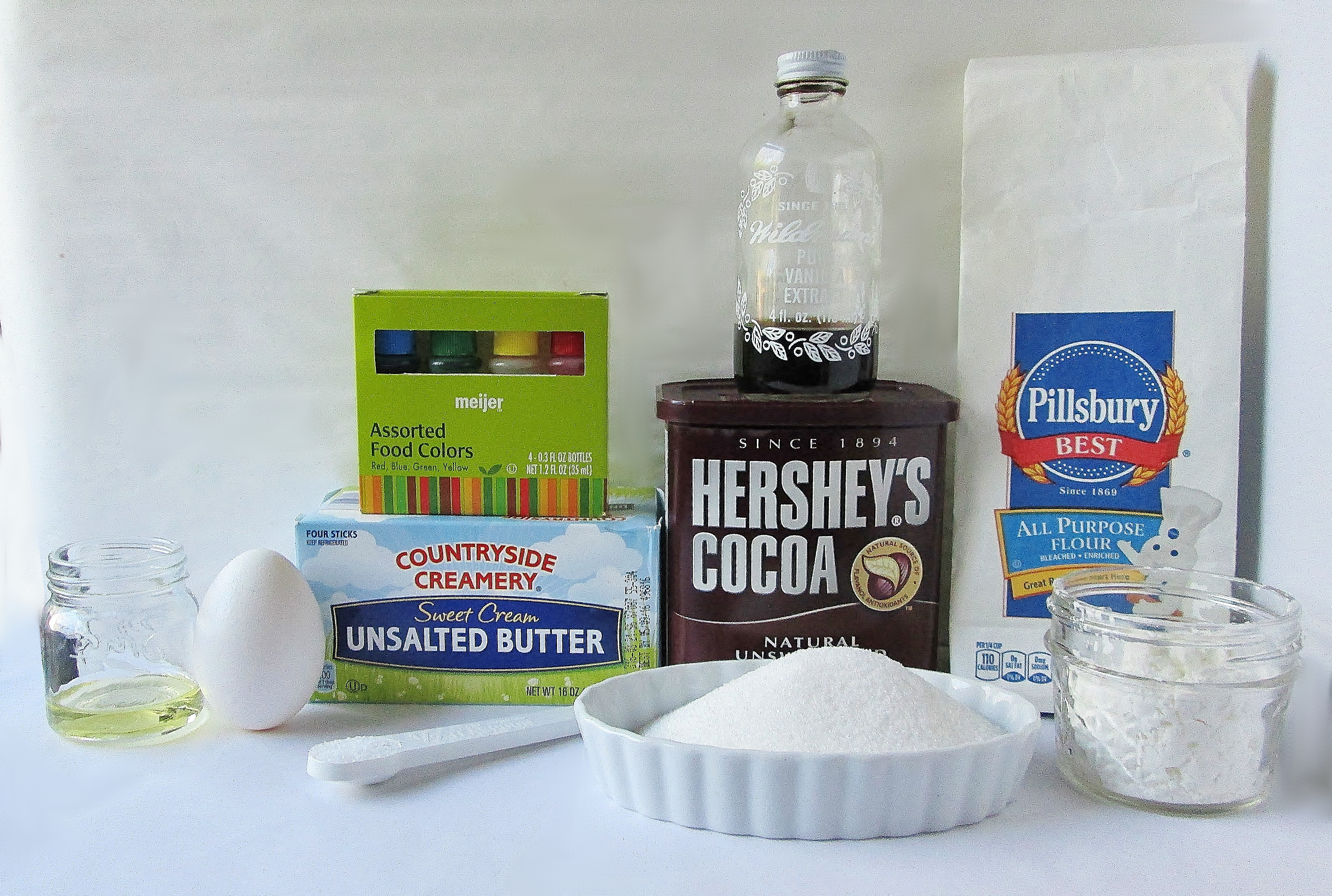 1/2 cup unsalted butter, chilled and cut into cubes (you can also use coconut oil)
1 tbsp mild olive oil (another mild oil like canola or sunflower can be used too)
1/2 cup sugar
1 1/2 tbsp vanilla extract
1/2 tsp kosher salt
1 egg
1/2 – 3/4 tsp red food coloring, plus extra if necessary (I used 1/2 tsp red liquid food coloring and 10 drops of magenta gel coloring I had on hand)
1/4 cup cornstarch
1/2 cup unsweetened cocoa powder
1 1/4 cup flour
a white icing writer or some powdered sugar icing (you can make powdered sugar icing by mixing milk into 3/4 cup powdered sugar 1 tsp at a time until it just reaches drizzling consistency—if you add too much milk and it's too runny, just stir in more powdered sugar)
You will also need a 4-inch gingerbread man cookie cutter.
Makes 10 cookies

.
INSTRUCTIONS:
Preheat your oven to 375°. In a standing mixer with a paddle attachment, cream the butter, oil, sugar, vanilla and salt just until smooth.

Add the egg and coloring and beat just until the egg is fully incorporated.
Beat in the cornstarch, cocoa powder, and flour. If desired, beat in extra coloring. I wanted mine to be a rich red-brown instead of a brighter red, so I didn't add any extra.

The cookies will lighten slightly when baked, allowing the red coloring to show through a little better, so keep this in mind if adding more dye.

Between two sheets of parchment paper, roll the dough out until it is 1/4-inch thick. Remove the top sheet of paper and cut out 6 gingerbread men.

You may need to re-roll the dough to get the 6th gingerbread man. I had ALMOST enough room for all 6 on my first roll, but not quite.

Place the "red velvet men" on a baking sheet lined with parchment paper and bake for 9 minutes or until the top is dry and the edges are set. While you wait, re-roll your dough and cut another 4 men from it.
Allow the first batch to cool on the pan for 5 minutes before transferring them to a wire rack to cool completely. While they cool, bake the remaining 4 cookies.

When the cookies are completely cool, use the icing to trace bones on the surface of each cookie.

If using an icing writer/icing pen, be aware that most store-bought icings run a little, so leave yourself plenty of room between lines so they don't merge together.
Still craving cookies? We've got you covered! 🙂