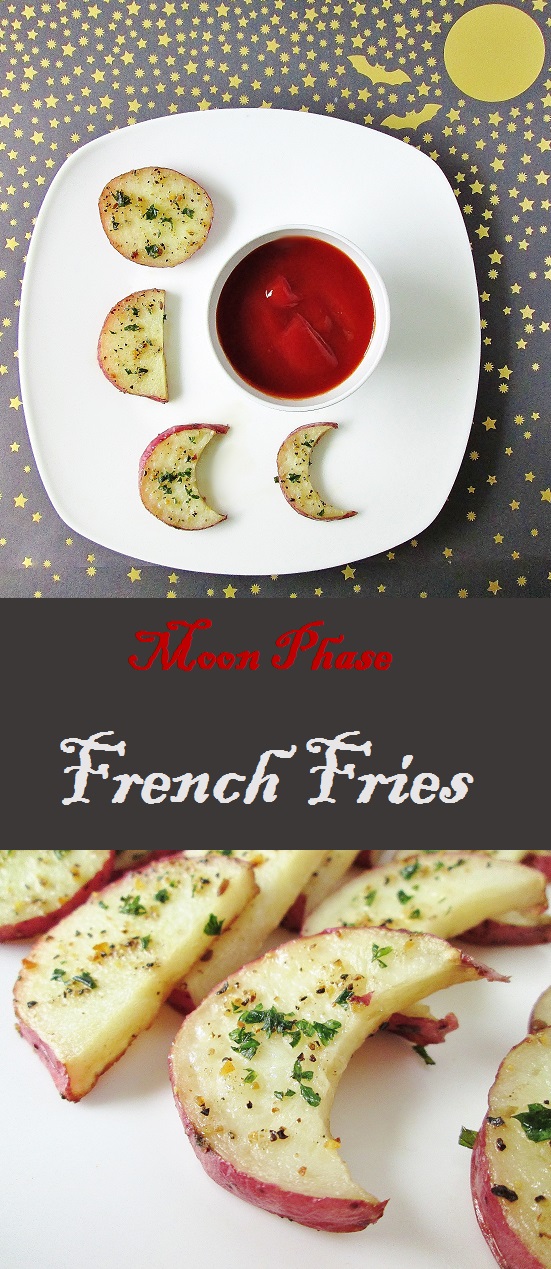 Today our spooky Edgar Allan Poe menu continues with Moon Phase French Fries! Several months ago I saw a post by Linda from The Baker Who Kerns, in which she described making moon phase cookies. I loved the concept and decided to make a savory version with roasted potatoes. They're super easy and fun to make: just slice, season, and bake! And the ready-in-seconds spicy ketchup adds just the right kick to balance it all out (the ketchup is an Epic Meal Time recipe I adjusted to my own taste). Talk about a great side dish for a Halloween party…or a salty snack for some late-night reading!

 a
Moon Phase Baked French Fries

"Suddenly there shot along the path a wild light, and I turned to see whence a gleam so unusual could have issued; for the vast house and its shadows were alone behind me. The radiance was that of the full, setting, and blood-red moon, which now shone vividly through that once barely-discernible fissure…While I gazed, this fissure rapidly widened — there came a fierce breath of the whirlwind — the entire orb of the satellite burst at once upon my sight — my brain reeled as I saw the mighty walls rushing asunder — there was a long tumultuous shouting sound like the voice of a thousand waters — and the deep and dank tarn at my feet closed sullenly and silently over the fragments of the 'House of Usher.'"
— The Fall of the House of Usher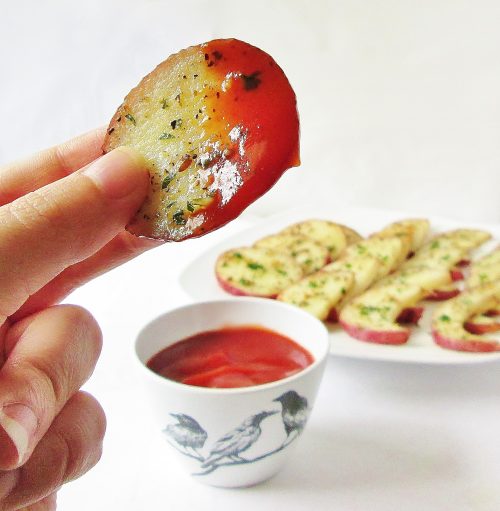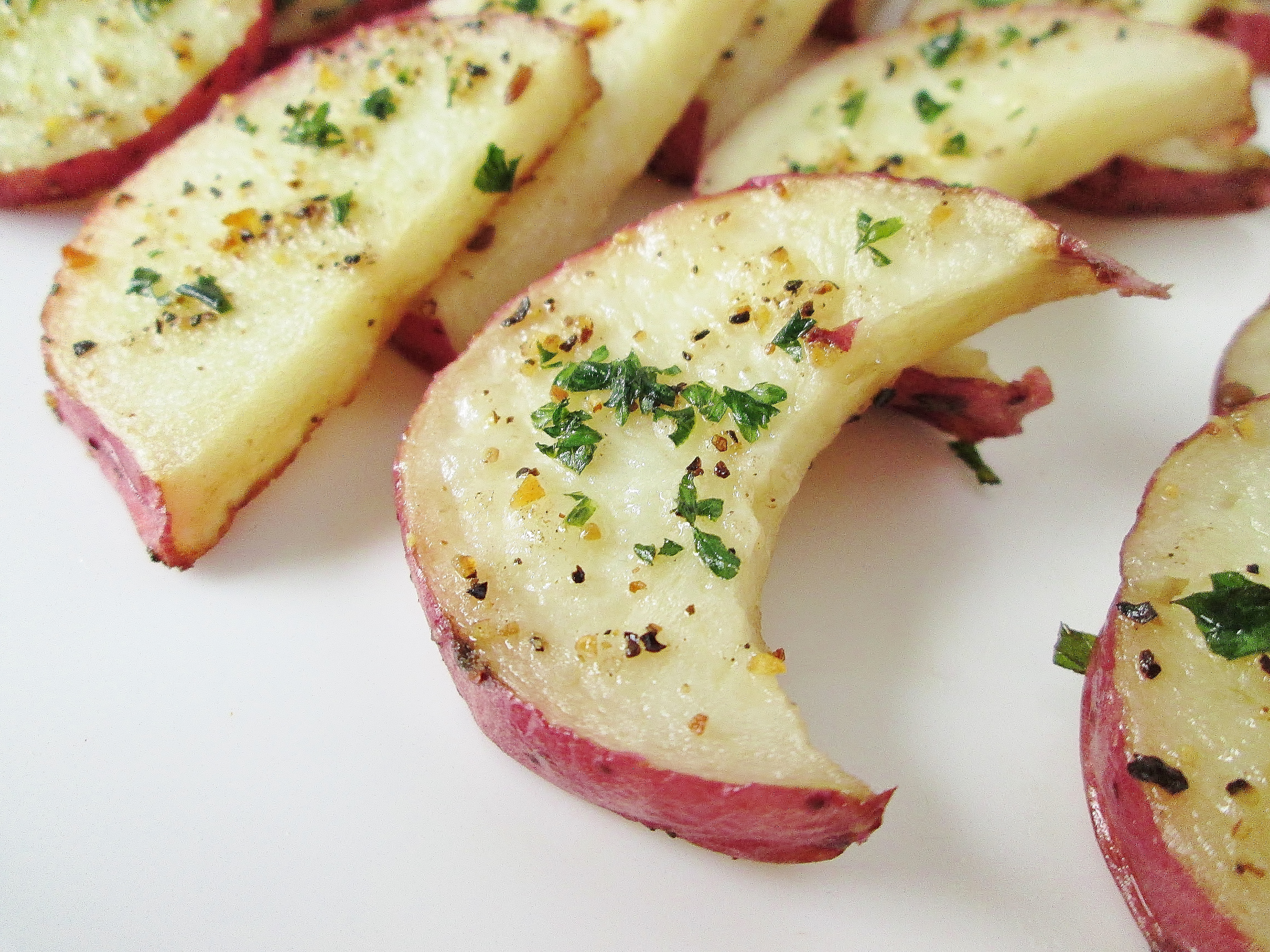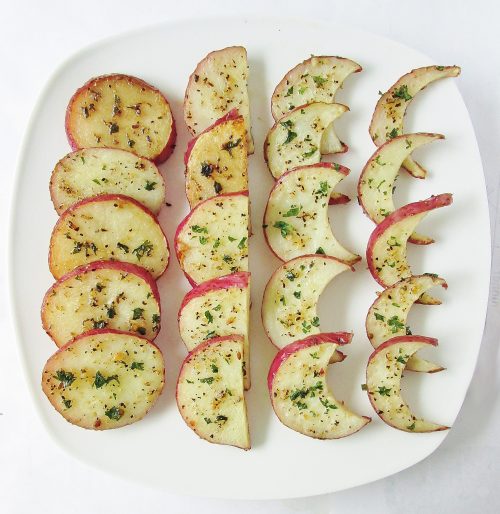 INGREDIENTS: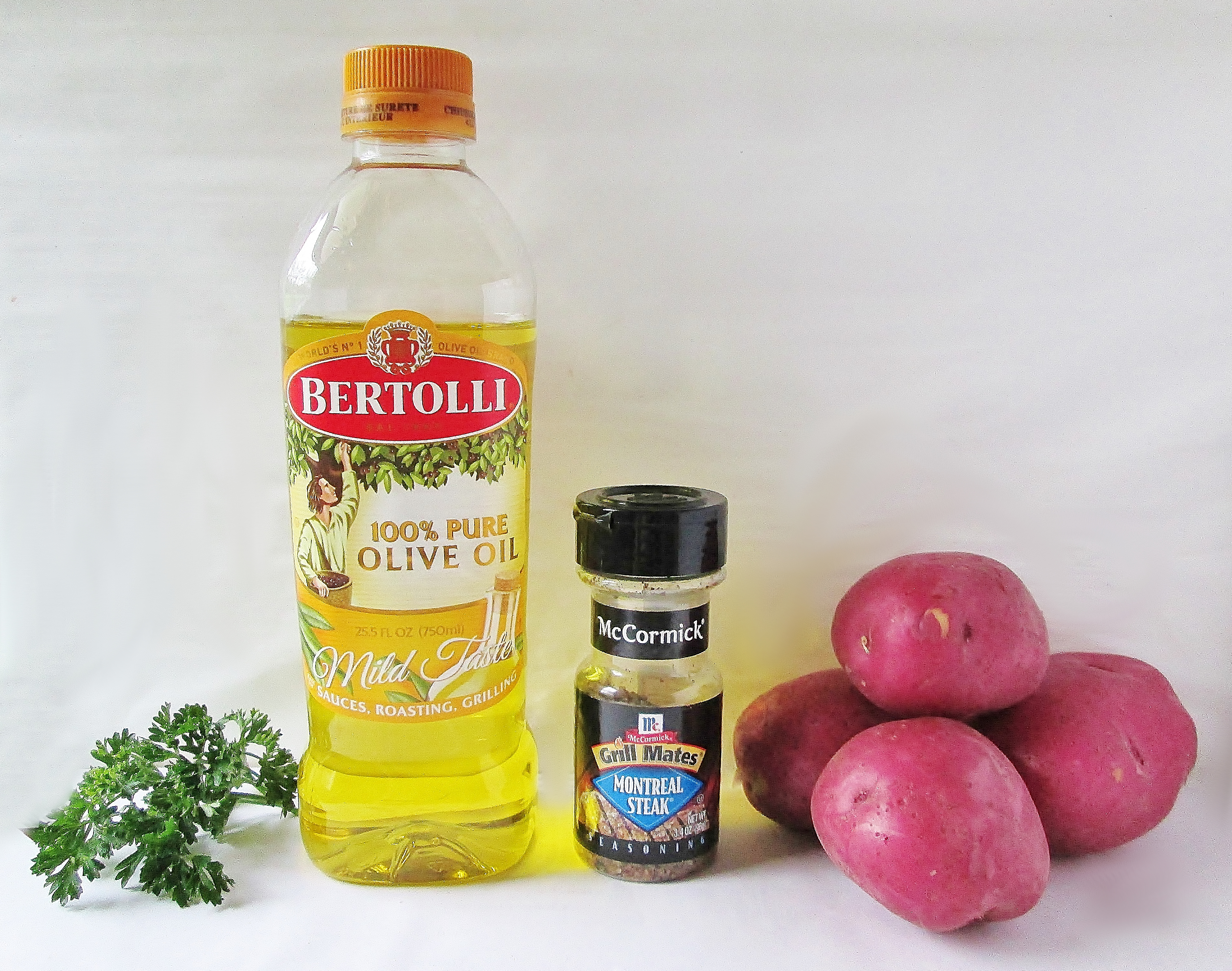 For the Potatoes

4 medium-sized red potatoes (try to find ones with very round circumferences—this will result in a more authentic moon look)
1 tbsp olive oil
1 3/4 tsp steak seasoning (I used Montreal steak seasoning, but you can use whatever flavor you like)
1 tbsp fresh parsley, finely chopped

For the Ketchup

1/4 cup ketchup
1/2 tbsp sriracha
1/2 tbsp honey
1 squirt lime juice
Makes approx. 24 moon fries

.
INSTRUCTIONS:
Preheat your oven to 400°. Slice your potatoes into 1/4-inch slices, discarding the end slices.

Leave the slices from your first potato as is. Cut the slices from your second potato in half width-wise. Using a round cookie cutter or the lid from a spice jar, cut the slices from your 3rd and 4th potatoes into crescent shapes.

Since each potato will be a slightly different size, you might not get equal numbers of each phase. I really wanted an equal amount of each, so I used some of my extra half moons to make more crescents.

Add your full and half moons to a medium-sized bowl. Add 1/2 tbsp olive oil and toss to combine. Space the slices evenly apart on a greased baking sheet. Sprinkle with 1 tsp steak seasoning and 1/2 tbsp parsley (remember to season both sides!).

Bake for 10 minutes or until a fork inserted in the center of one of your slices slides easily through.

While you wait, oil your remaining slices, place them on a second baking sheet, and season with 3/4 tsp steak seasoning and 1/2 tbsp parsley.
When the first batch is finished, transfer the fries to a serving plate and bake the second batch. In a small bowl, stir together all your spicy ketchup ingredients.

Still craving potatoes? We've got you covered! 🙂
Save
Save
Save
Save
Save
Save
Save
Save
Save
Save
Save
Save