While planning the reading kit for this month's Borrower menu, I wound up stumbling across a LOT of cute miniature things, especially fairy gardens. I'd heard of fairy gardens before—miniature outdoor displays set up to look like fairies live there—but I had NO IDEA they could get so elaborate. There were ones carved out of rooted tree stumps, embedded in stone walls, and even built from scratch to look like real, miniature homes! They had me wishing I could live there, so I made a list of my favorites to share with you. Here are my Borrower dream homes!
What kind of tea fanatic would I be if I didn't want to live in a teapot?
This rustic cottage has its own water wheel!
I'd do ANYTHING to live in a Borrower home designed by Applied Imagination.
But if Borrower homes had a crown jewel,
it would HAVE to be the Colleen Moore fairy castle.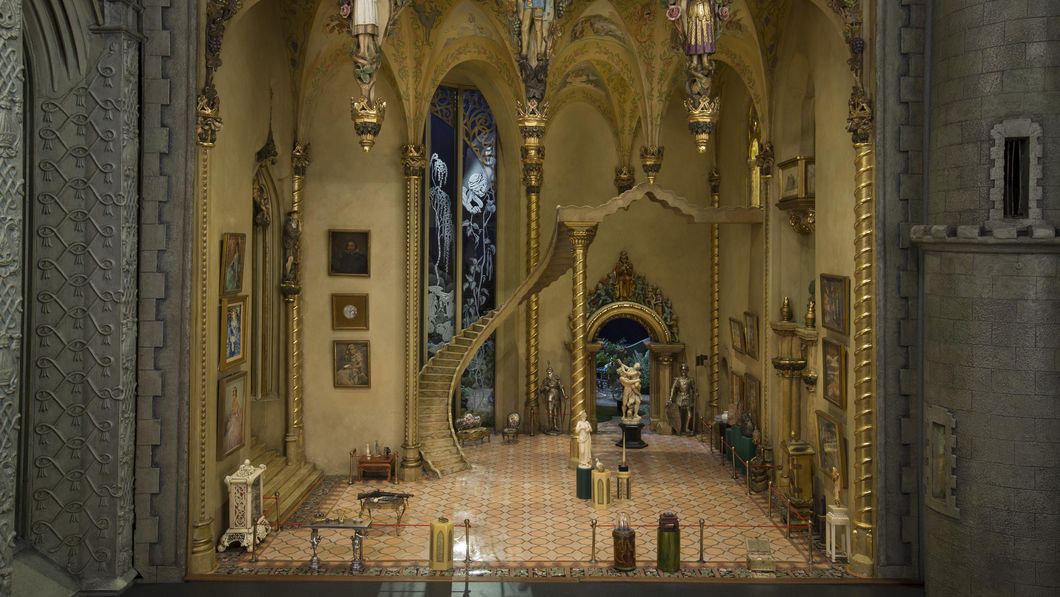 Where would you live if YOU were a Borrower?