Making this reading kit was actually a little tough. Not because there aren't many potential reading kit items in A Series of Unfortunate Events, but because there are SO MANY! I found myself constantly wishing that these reading kits were twice as big so I could include all the SoUE stuff I wanted (Violet's hair ribbon! A heart-shaped balloon! Gum from Lucky Saws Lumber Mill! Sunglasses! A tribute to Uncle Monty's cool snakes!). Good problem to have, right? 😉 I decided to stick with items that are relevant to the series as a whole, that way this kit would be perfect no matter which of the Baudelaires' unfortunate life events you're reading about. Enjoy!
What items would I include in a Series of Unfortunate Events reading kit? I'm so glad you asked…
The Baudelaires may be allergic, but that doesn't mean we can't enjoy a peppermint or two.

Some supplemental reading on the mysterious Beatrice.
A pendant with this all-too-true quote.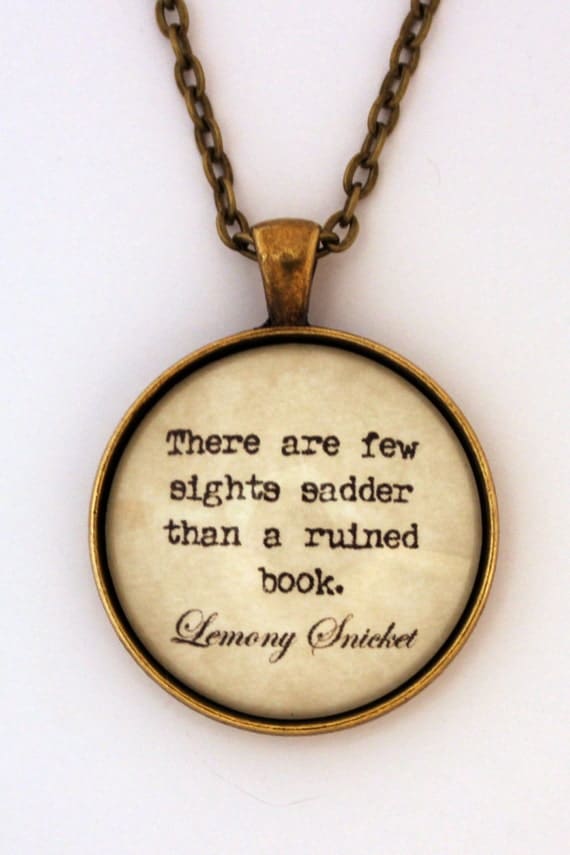 A temporary tattoo to show your VFD pride (may or may not be applied to the ankle)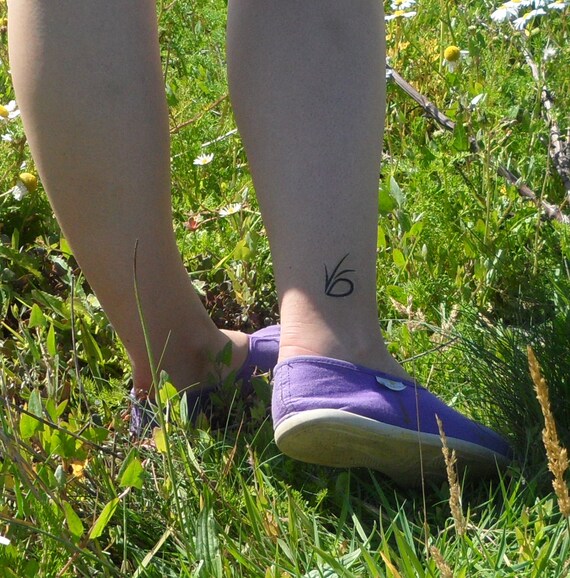 A bookmark to remind you about library etiquette (or to signal a fellow VFD member)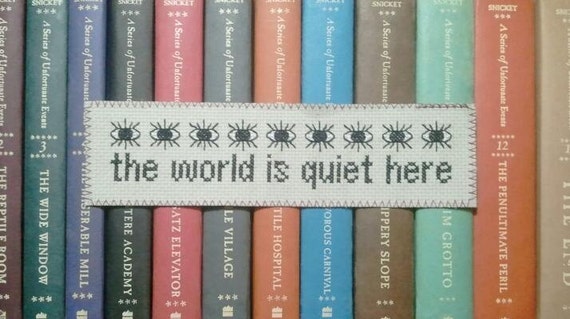 Your own artfully boxed hardcover copy of The Total Wreck: the complete set of SoUE books (plus bonus material)!

What would you include in YOUR Series of Unfortunate Events reading kit? 🙂