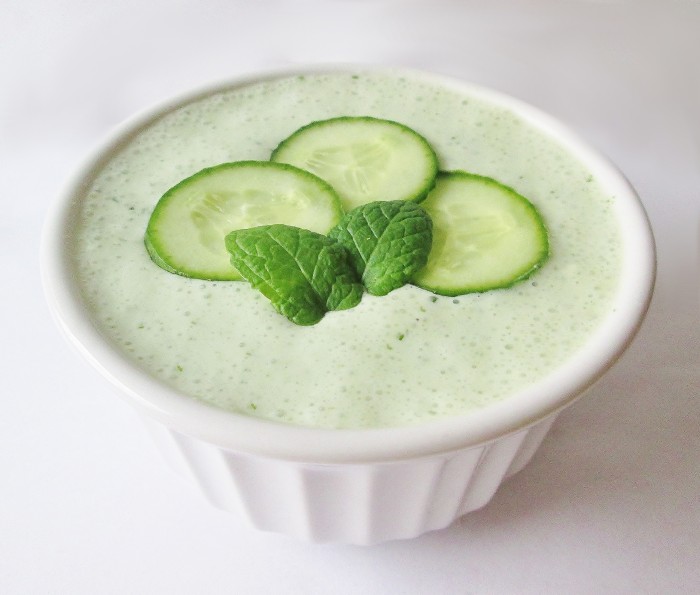 Our April book of the month is definitely a modern classic (or rather a classic series). We're cooking A Series of Unfortunate Events! I DEVOURED those books as a kid. In fact, when I first started the series, I went to the library three times in three days, because that's how fast I was whipping through it.
Even though it's been years since I first read A Series of Unfortunate Events, I still remember the Baudelaires' Aunt Josephine and her chronic fear of pretty much everything. She was too afraid to even turn her stove, resulting in her penchant for cold cucumber soup.

This particular soup is a light, delicious recipe originally developed by Whole Foods. I specifically sought out a cucumber mint soup, since the author mentions that such soup has "a delicious, minty taste." I'd never made cucumber soup before now, but this recipe is easy and refreshing, not to mention healthy. Not bad for not using a stove! 🙂

Chilled Cucumber Soup

"As you probably know, chilled cucumber soup is a delicacy that is best enjoyed on a very hot day. I myself once enjoyed it in Egypt while visiting a friend of mine who works as a snake charmer. When it is well prepared, chilled cucumber soup has a delicious, minty taste, cool and refreshing as if you are drinking something as well as eating it."
— A Series of Unfortunate Events: The Wide Window

INGREDIENTS: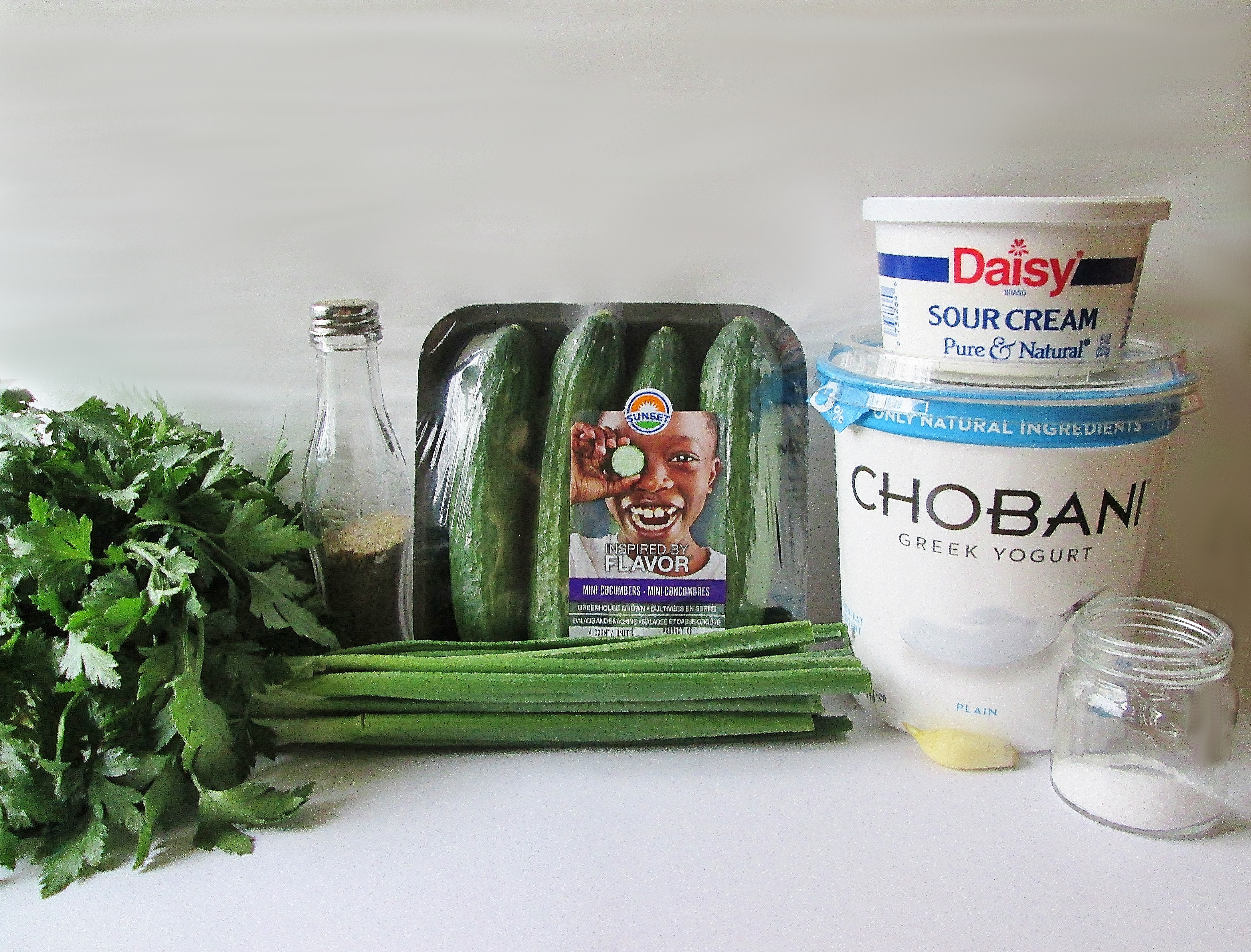 4 baby cucumbers or 2 English/greenhouse cucumbers
3 green onions, trimmed
1 small clove garlic
1 1/2 cup nonfat plain Greek yogurt
1/2 cup sour cream
1/4 cup flat leaf parsley leaves
1/3 cup mint leaves (I have my own plant now! It's majorly useful at times like this.)
1/8 tsp sea salt
1/4 tsp pepper
Cucumber disks and mint leaves, for garnish (optional)

Makes 4-6 servings

INSTRUCTIONS:
Coarsely chop your cucumbers, green onions, and garlic.
Combine all your ingredients in a blender and blend until smooth. You may need to stop once or twice to stir things around a little bit with a spatula, to help the ingredients at the top reach the bottom.


Put the lid on your blender pitcher and chill for 15 minutes or until ready to serve.
Pour into small bowls and serve to three unfortunate children in a hilltop house overlooking Lachyrmose Lake.