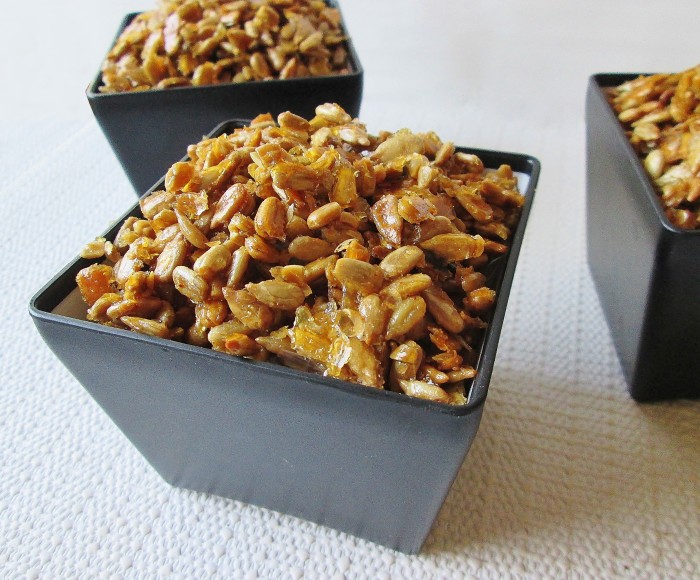 Normally I wouldn't have our first non-book inspired menu so early in the year, but I'm a wild X-Files fan. So you can only imagine how much I flailed when I heard a new season was coming out. I decided I didn't care that it was only February and that it might be a bit weird to follow up King Arthur with a sci-fi show. I was making an X-Files menu, come hell or high water contaminated with a symbiotic black oil alien species.
These spicy honey-roasted sunflower seeds are an easy way to pay homage to Fox Mulder, everyone's favorite spooky FBI agent. The preparation is literally done in minutes, and they only take 1o minutes to roast…leaving you plenty of time to hunt grays with a tasty snack at your side!
Mulder's Sunflower Seeds: An Alison's Wonderland Original Recipe ©

"What if I like sunflower seeds because I'm genetically predisposed to liking them…it's genetic memory, Scully!"
— The X-Files

INGREDIENTS: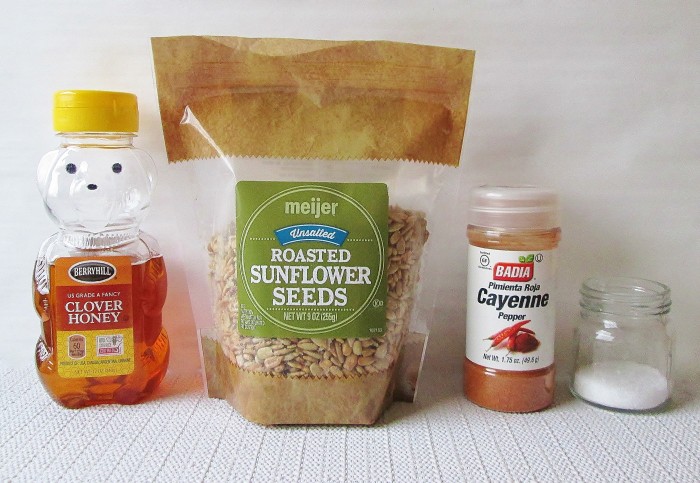 1 cup unsalted sunflower seeds
3 tbsp honey
1/4 tsp salt
2-3 strong dashes cayenne pepper (2 dashes gives you a little pepper flavor and mild  heat, while 3 dashes make it much spicier)

Makes 1 cup honey-roasted sunflower seeds

INSTRUCTIONS:
Preheat your oven to 325°.
Stir together all your ingredients in a medium-sized bowl with a spatula until thoroughly combined.

To keep the honey from sticking to your teaspoon and spatula, lightly coat both of them with cooking spray before use.

Line a baking sheet with tinfoil and coat the tinfoil with cooking spray. Scoop the seeds onto the foil and spread them out, breaking up the lumps with your spatula as much as you can.

Bake for 5-7 minutes or until lightly golden brown. At the 3 minutes mark, take out the pan and spread out the seeds even more until they are a single later (it's much easier to do this after the seeds having been cooking for a while, since the honey will be thinner and less sticky).

Remove the pan from the oven. Allow the seeds to cool completely on the pan, which should take 5-10 minutes. Gently remove the seeds from the tinfoil (they may try to stick to the foil, but they should come away cleanly if you pull slowly and gently). Since the honey will have firmed up, the seeds will likely pull away from the foil in large pieces. Break up the pieces into individual seeds using your hands.