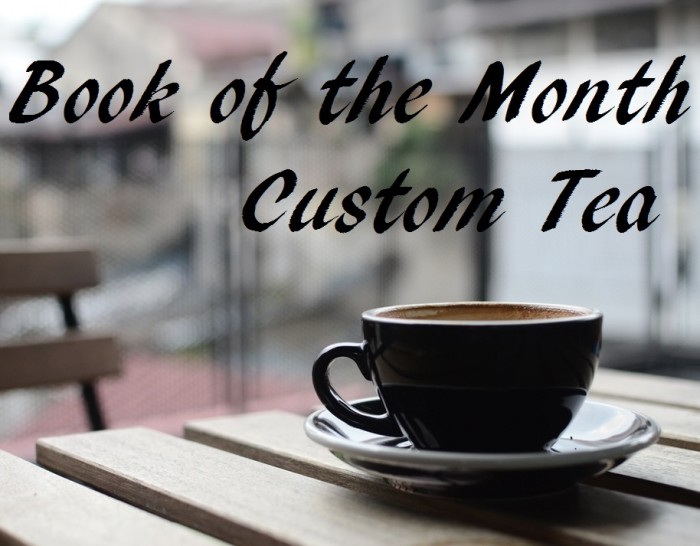 Our King Arthur tea is here at last! I've been itching to introduce it all month, and now it's FINALLY time! Last year I introduced new teas at the end of each month as part of my hint post, but writing the posts got more difficult as I struggled to tie in tea with my otherwise unrelated monthly news. I decided to remedy this by giving each new tea its own premiere post. Huzzah!
The Once and Future Tea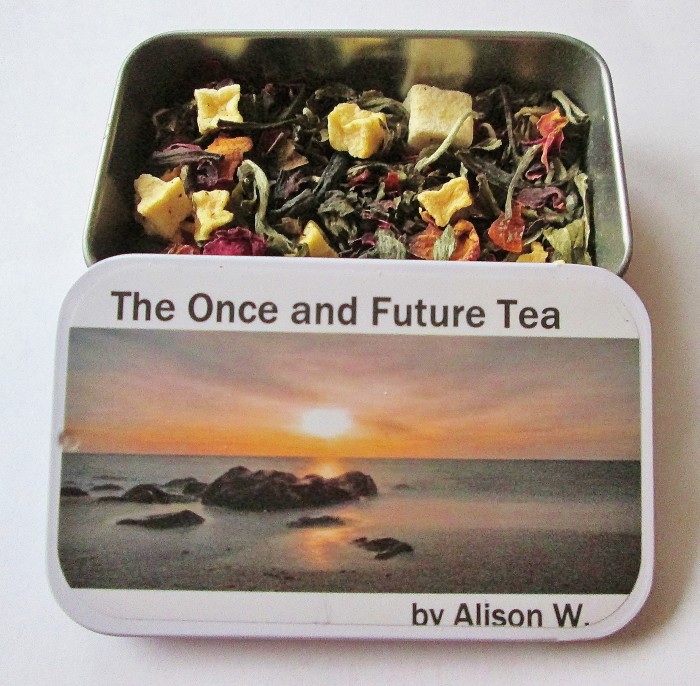 I love this blend! It's simple and light, with the faintest hint of fruit and flowers. I've had my eye on Adagio's eternal spring tea for ages, and an ancient king borne away to an ageless isle seemed like the perfect opportunity to include it in a blend. Eternal spring uses a white tea base with all kinds of dried fruit: mango, pineapple, apple, cranberry, and blueberry, plus some rose petals and hibiscus for good measure. The scent is intensely fruity, but since it's a white tea, all the flavors are more airy and subdued. I mixed in snowbud, another white tea. Snowbud is made with the newest leaves and buds harvested in early spring, which results in the gentlest flavor. The mix of the two is a delicate tea with a mystical, ethereal effect. It definitely reminds me of Avalon!
You can order it here!