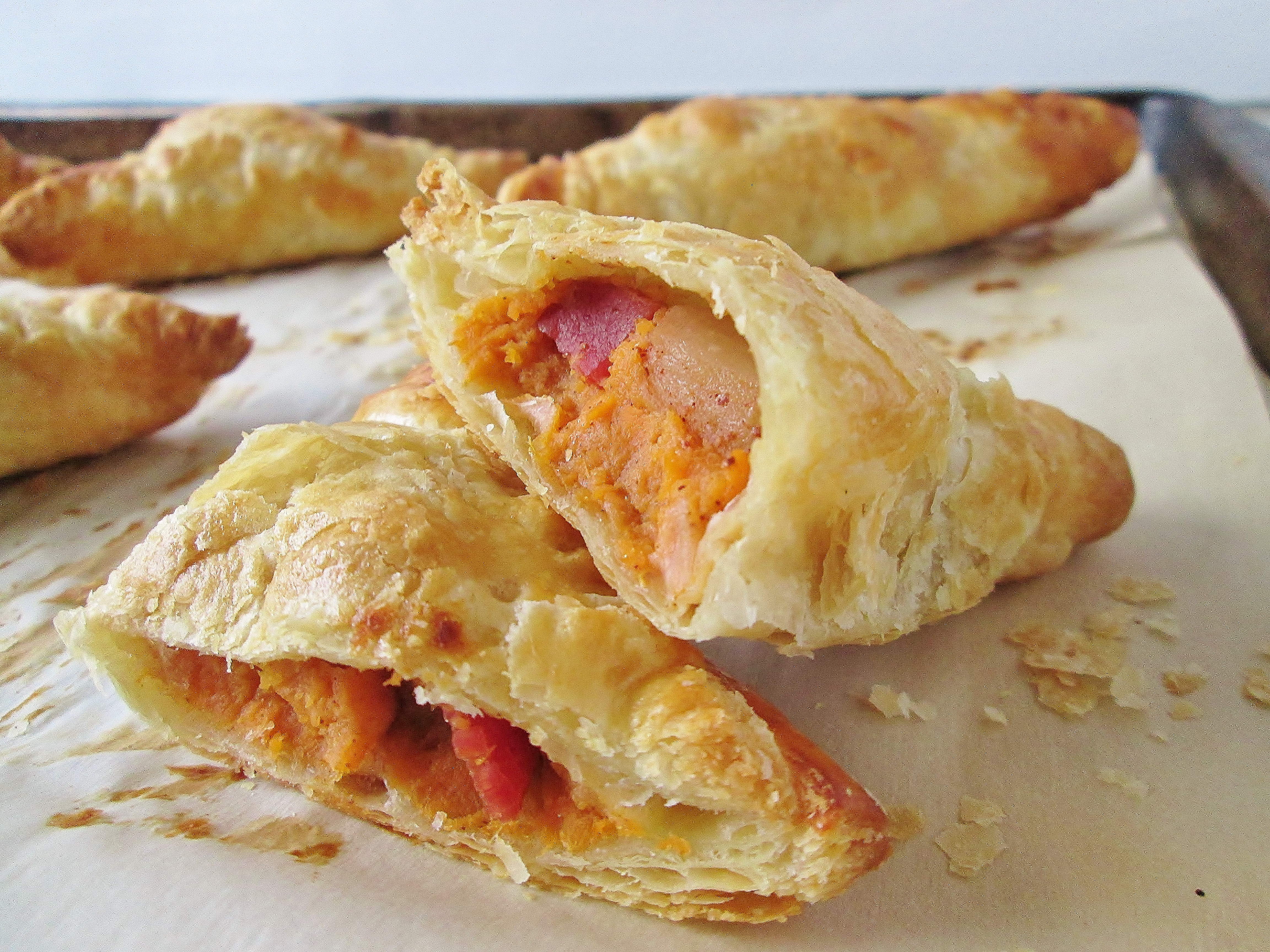 December is here, and with it all the trappings of Christmas. Since I moved in early November and didn't get a chance to decorate for Halloween, I was determined not to let that happen for Christmas. On the first night of Advent, I set the lights low, turned on a CD of Christmas hymns, and finished almost all my decorating in one night (I saved the tree for the next day). I was so ready for it, and it was actually really relaxing. I even found that it has been a lot easier to remember the "reason for the season," I guess because it gave me a chance to think about why I was decorating. I know I won't always get that, so I was grateful to have it this year.

In Little Women, the very first page starts on Christmas, which is part of why I chose it for our new Book of the Month. In fact, the Christmas season is used multiple times throughout the book to show the changes in the March sisters' lives each year. The girls are seen using their Christmas present from Marmee (a copy of Pilgrim's Progress) all year long, and Jo celebrates  Christmas during her first excursion away from home. That's why I'd like to create for you a menu worthy of Christmas with the Marchs. We're starting out with their cook Hannah's famed "muffs": hearty, savory turnovers she sent with the girls to work every morning. The filling is never revealed, but simple foods like sweet potatoes were common fare for the Marchs…and if I know good-hearted Hannah, she wouldn't be able to resist sneaking in a treat like bacon! 🙂

P.S. The recipe I use here is a slight variation on one from Savory Simple.
Hannah's Muffs

"There was a momentary lull, broken by Hannah, who stalked in, laid two hot turnovers on the table, and stalked out again. These turnovers were an institution, and the girls called them 'muffs', for they had no others and found the hot pies very comforting to their hands on cold mornings. Hannah never forgot to make them, no matter how busy or grumpy she might be…"
— Little Women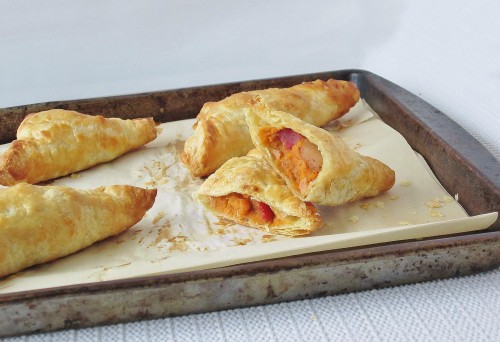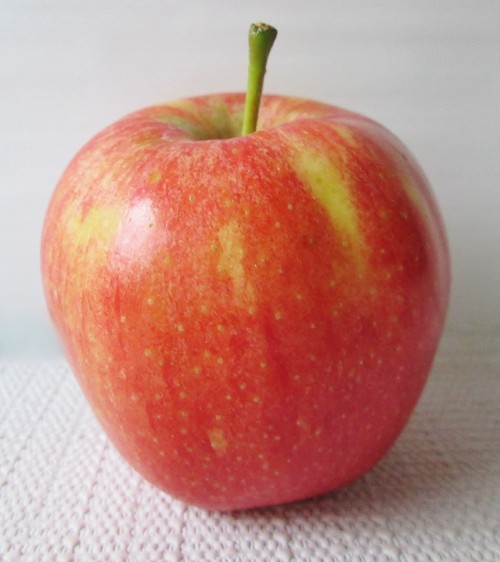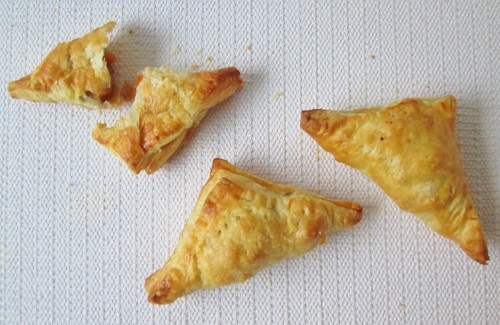 INGREDIENTS: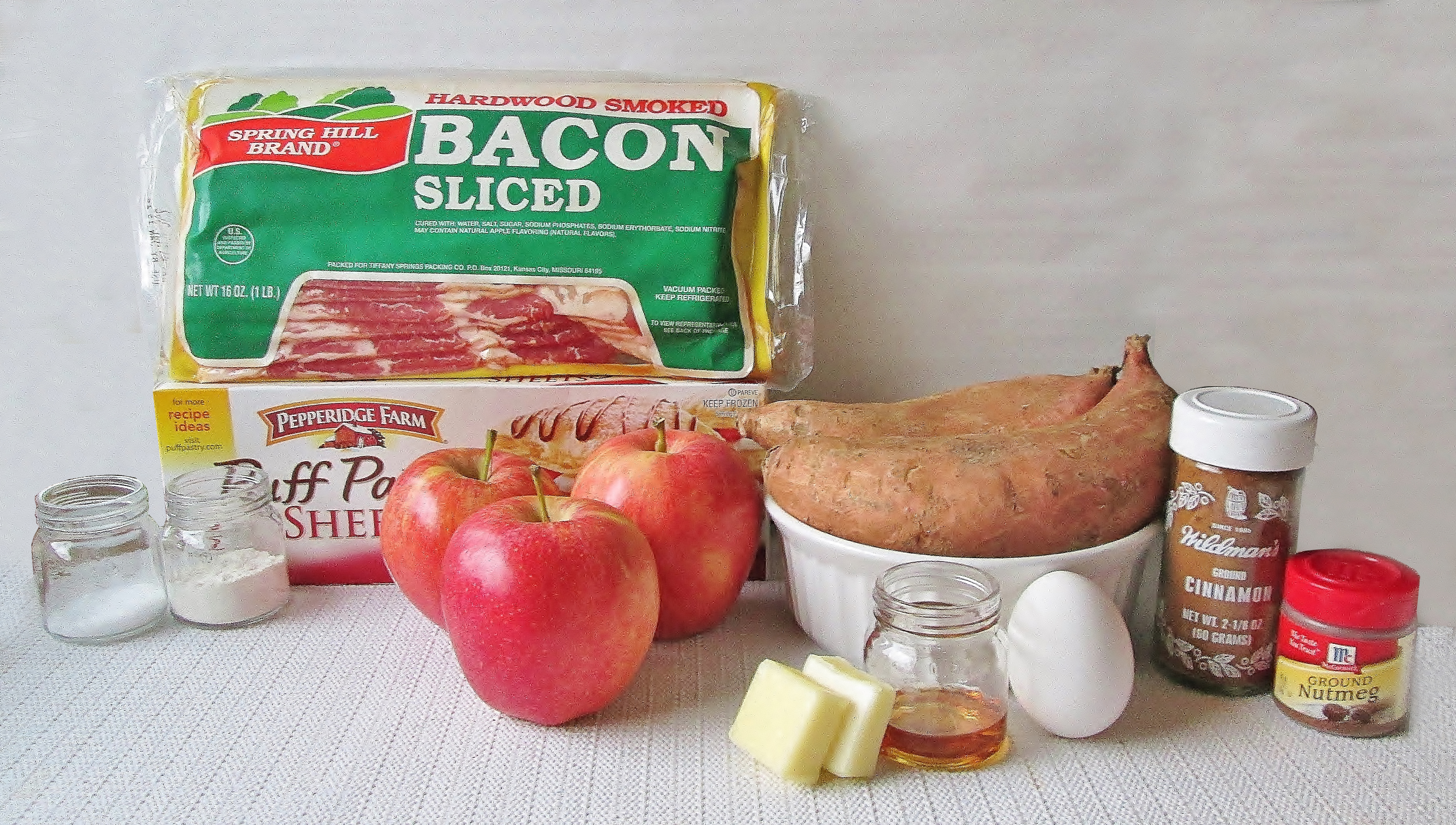 3 gala apples
2 tbsp unsalted butter
1 tsp cinnamon, divided
1/2 tsp ground nutmeg
2 medium sweet potatoes
1 tbsp maple syrup
a few pinches of kosher salt
6-8 strips bacon
3 tbsp flour for dusting
2 sheets puff pastry
1 egg

Makes 12 turnovers

INSTRUCTIONS:
Preheat your oven to 400° and line two baking sheets with parchment paper.
Peel, core, and coarsely chop your apples. Melt your butter in a heavy-bottom pot. Stir in the apples, 1/2 tsp cinnamon, and nutmeg. Cook uncovered on medium-low heat, stirring frequently, for about 10 minutes or until the apples have begun to soften.

They should be soft most of the way through and warm to the center, but not mushy.

While the apples cook, peel and coarsely chop your sweet potatoes. You can boil them in some water if you want, or you can microwave them at 2 minute intervals until very soft (I used the microwave method). Add them to a bowl with the maple syrup, remaining cinnamon, and a pinch of salt and mash them up.

I used a hand mixer to make them really smooth, but a potato masher or the bottom of a heavy glass should work fine if you want a coarser mash.

Chop your bacon into coarse bits and fry until just before crispy.  Remember, these are getting cooked again in the puff pastry, so we don't want to overdo it.
Lightly dust a flat surface with flour. Roll out your first puff pastry sheet until it's about half its original thickness (keep the other sheet tightly wrapped in the fridge so it doesn't dry out). Trim the edges to square them and cut your sheet into 6 squares. Lay the squares about an inch apart on one of your baking sheets.

You'll probably want to flip the dough once or twice while rolling. If you do, be sure to re-dust your surface with flour before putting the dough back down again.

In a small bowl, whisk your egg, a splash of water, and another pinch of salt. Brush the edges of each square with the egg wash. Near one corner of each square, place about 2 tsp of sweet potato, 2-3 apple chunks, and 3 bits of bacon.


This slideshow requires JavaScript.

Fold the opposite corner of pastry over the filling so that the egg washed edges are touching. Use a fork to crimp the edges and poke a few holes in the top of each pastry. Place your baking tray in the fridge while you roll, cut, fill, and crimp your second set of pastries.

Brush both trays of pastries with egg wash. You can add a light sprinkling of kosher salt on top too, if you want. Pop them in the oven for about 20 minutes or until gold brown.


Serve warm on a cold winter morning.