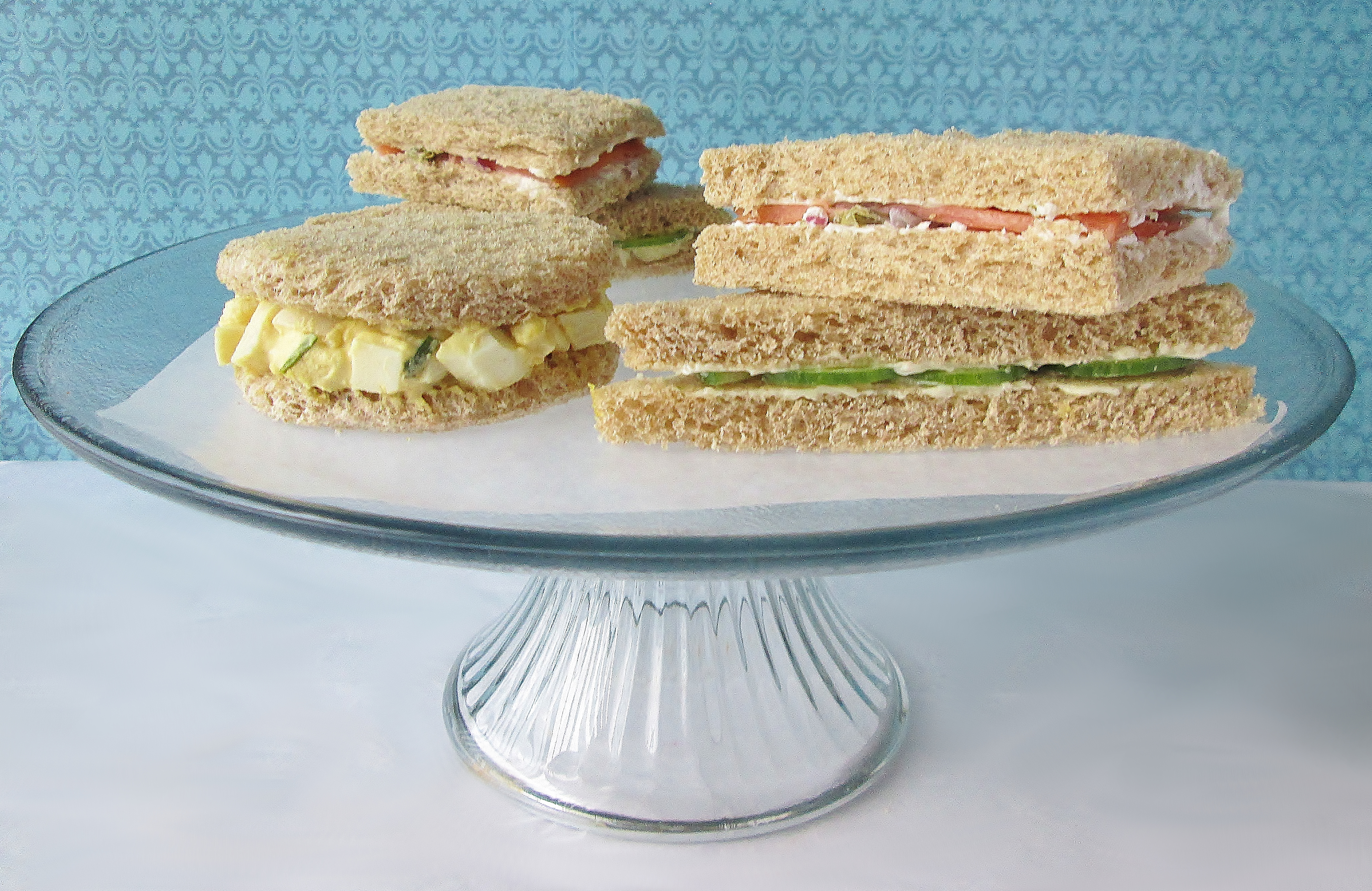 Our first Agatha Christie recipe was dedicated to Poirot, but we'd be doing the famous mystery writer a disservice if we ignored her other beloved sleuth: Miss Marple. As much as I love Poirot, I'm a Miss Marple fan too, because her style differs from Poirot's while still being masterful in its own right. One of her most famous cases is Pocket Full of Rye
, and that's where we're getting our recipe today.

These delicious rye sandwiches come in three classic teatime varieties: cucumber with herbed butter, homemade egg salad, and smoked salmon with caper-onion cream cheese. They're traditional enough for Miss Marple's tastes, but substantial enough to revitalize you after a hard day's sleuthing.

P.S. We're taking a vote to see which detective is better. Vote here!

Pocket Full of Rye Sandwiches

"Of course, to be quite honest with you, I did suspect that it was Adele who poisoned Mr. Fortescue. But now, of course, one can't suspect that since she's been poisoned herself. She may have accused Crump, you know. And then he lost his head and perhaps managed to put something in the sandwiches and Gladys saw him do it and so he killed her too—I think it's really dangerous having him in the house at all. Oh dear, I wish I could get away, but I suppose these horrible policemen won't let one do anything of the kind."
— A Pocket Full of Rye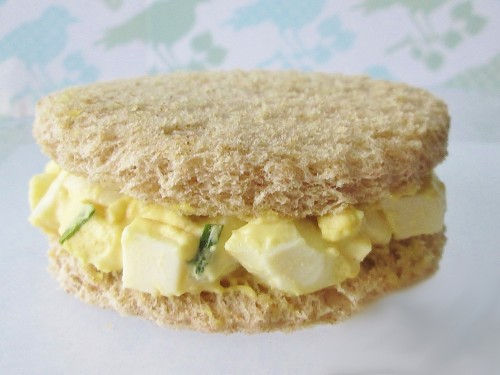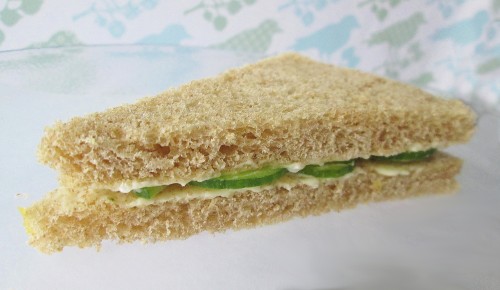 INGREDIENTS: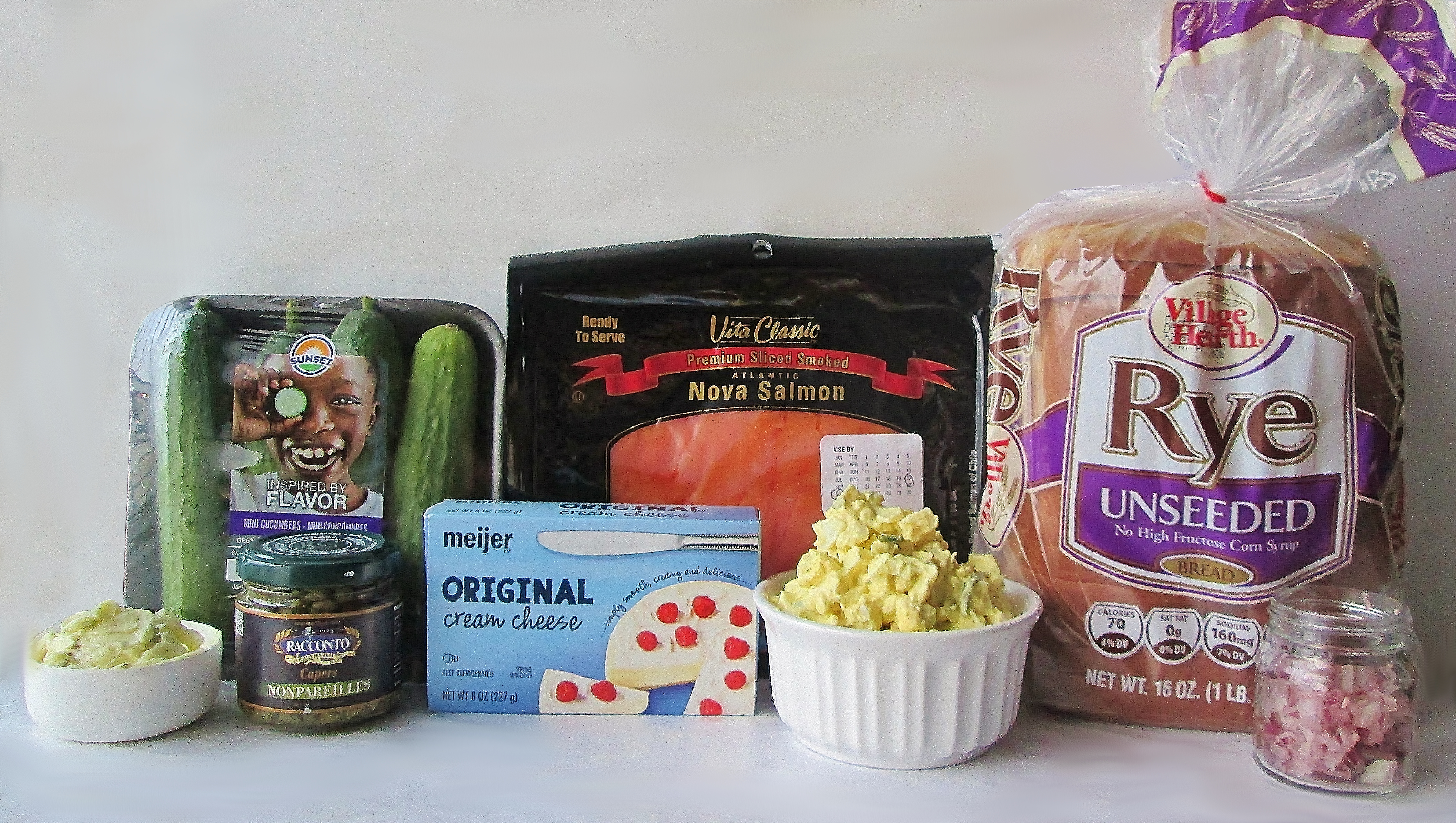 15 slices rye bread, unseeded
4 tbsp herbed butter (just mix in 1 tsp fresh or dried herb of your choice into softened butter until well combined)
1 mini cucumber
1/2 cup egg salad (I made my own using a halved version of this recipe, leaving out the imitation crab)
2-3 slices smoked salmon
4 oz softened cream cheese
10-15 nonpareil capers (I used 11, but you can add or subtract to affect the saltiness level)
1 tbsp red onion, finely chopped

Makes 9 sandwiches

INSTRUCTIONS:
Finely slice your cucumber into disks using a mandolin or sharp knife. Mix the capers and onion into your cream cheese until well combined.

You can peel the cucumber if you want, but I like to leave the skin on for color and texture.

Trim the crust from your bread. Cut 6 of the slices into squares, 6 into circles, and the final 3 into rectangles. Then cut the 3 rectangles into 6 triangles by slicing them in half diagonally. This will leave you with enough triangles, circles, and squares to make 3 sandwiches of each shape.

Making your sandwiches different shapes is an easy way to help guests tell the difference between the different varieties at a glance.

Spread the herbed butter on your triangles and cream cheese mix on your squares. Top half the triangles with cucumber slices and half the squares with pieces of salmon, trimmed to fit. Spoon egg salad onto half of your circles.

Put the "lids" on your sandwiches. You can either eat them right away or tightly seal them with plastic wrap on a plate and refrigerate them for up to 5 hours (the egg salad can go a little soggy after that).

Serve for afternoon tea after a thrilling murder investigation!

The tea pictured here is Miss Mary's Garden Tea from our Secret Garden menu! We think the subtle floral notes and soothing scent of lavender makes it just the sort of tea Miss Marple would appreciate!