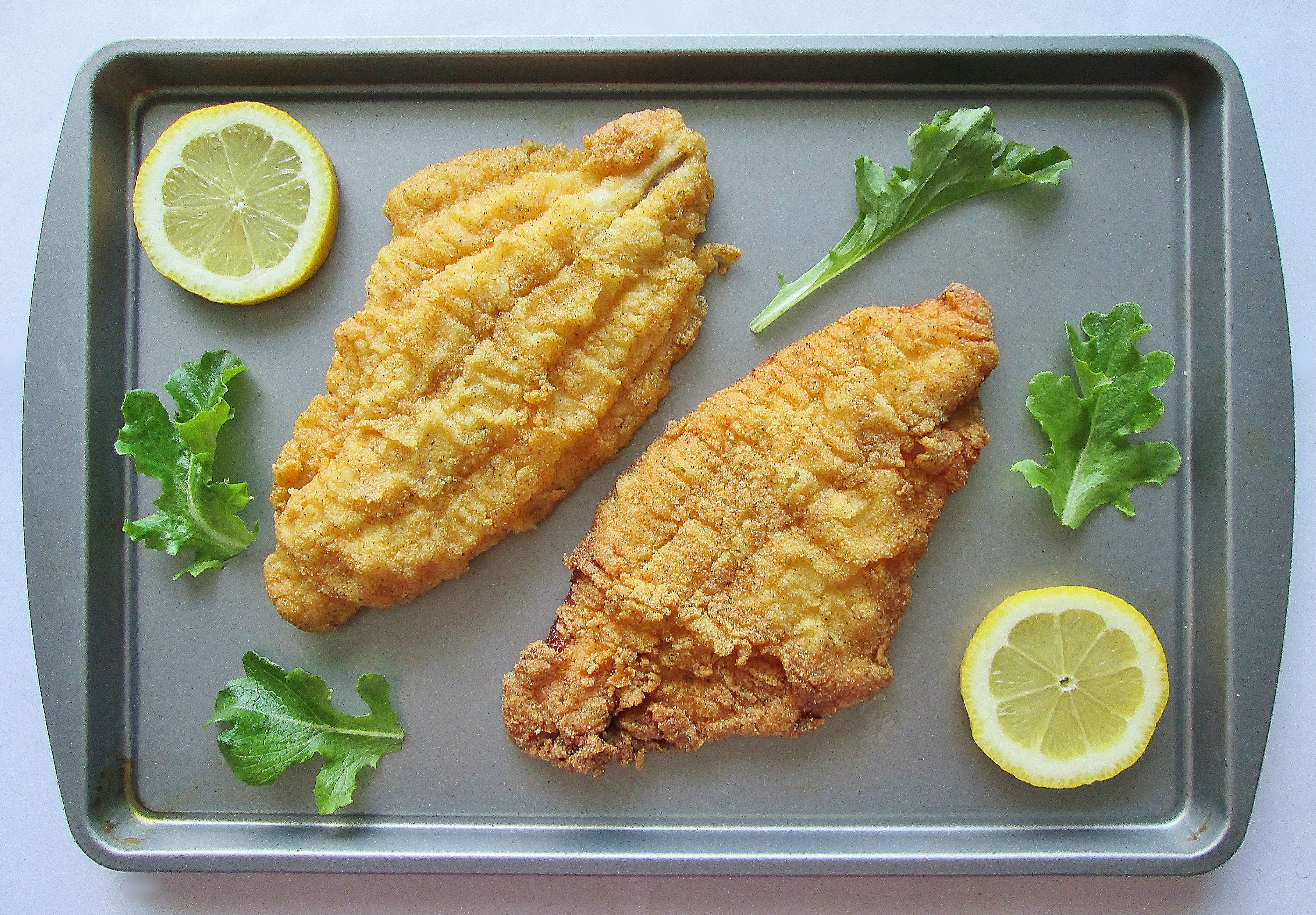 In so many ways, Tom Sawyer reminds me of Peter Pan. He's not just a child; he's childhood. He's all the good and bad of that stage of life, given shape. He's Instinct, Whim, Innocence…and more than a little Mischief. Never is this more evident than when he convinces his friends Joe and Huck to run away with him to an island in the middle of the river to become pirates. Smitten with the adventure of such a life, they spend their days eating catfish and searching for buried treasure, thinking little of home.

This pan-fried catfish, a variation on a recipe from Simply Recipes, is just the sort of lunch Tom and his friends would have enjoyed on the island (that is, if they'd had the means to fry things). Crisp and golden brown on the outside, white and tender on the inside—a hearty lunch for even the hungriest pirate!
Tom's Fried Catfish

"…they were back again with some handsome bass, a couple of sun-perch and a small catfish—provisions enough for quite a family. They fried the fish with the bacon, and were astonished; for no fish had ever seemed so delicious before. They did not know that the quicker a fresh-water fish is on the fire after he is caught the better he is; and they reflected little upon what a sauce open-air sleeping, open-air exercise, bathing, and a large ingredient of hunger make, too. "
— The Adventures of Tom Sawyer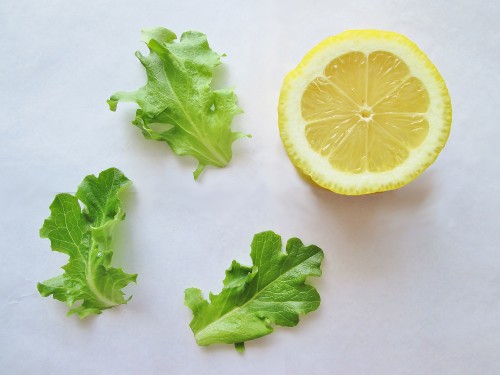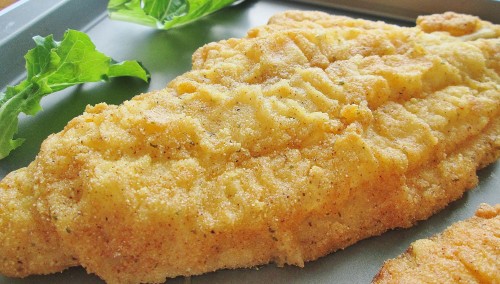 INGREDIENTS: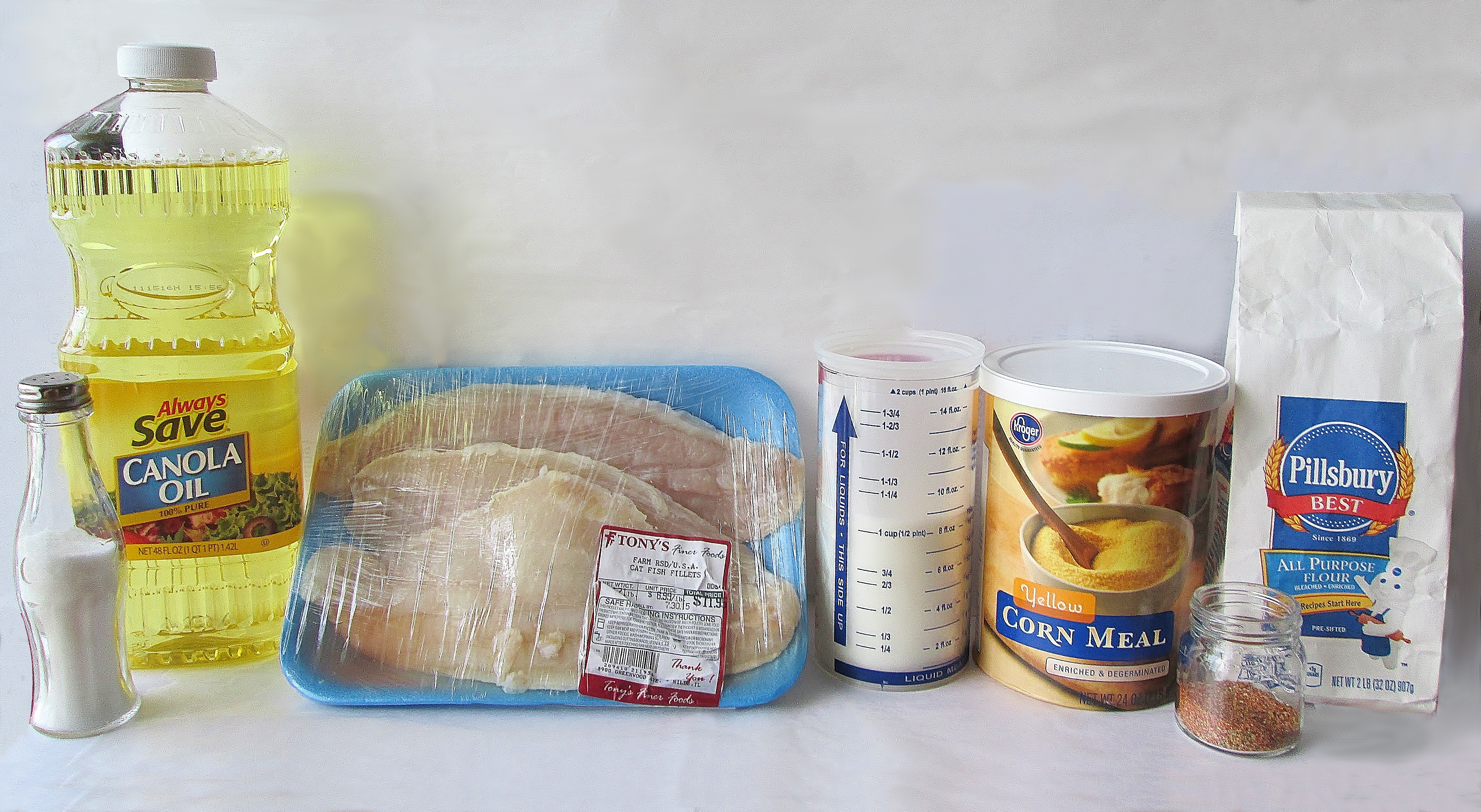 2 catfish fillets
1 cup milk or buttermilk
salt
3/4 cup cornmeal
1/2 cup flour
1 tsp garlic powder
1/2 tsp black pepper
1 tsp paprika
1/8 tsp cayenne (This amount of cayenne adds flavor without much heat. Double the cayenne for a spicier kick.)
1/4 tsp parsley flakes
canola or peanut oil for frying
Makes 2 servings

INSTRUCTIONS:
Fill a cast iron pan 1/2 inch deep with oil. Turn the burner to medium-high heat.
Set your oven to 200°. Place a wire rack on top of a cookie sheet and put them inside the oven.

We'll set our finished fillets on this while others are cooking.

Pour the milk into a medium sized bowl and allow the fillets to soak in the milk while you wait for the oil to heat. Mix your four, cornmeal, and spices together in a large bowl.
When the oil reaches 350° or the flour mix sizzles when you flick a bit into the oil, remove your first fillet from the milk. Sprinkle it with salt and dredge it through the flour mix.


Carefully lay the fillet in the hot oil. Allow it to cook for 4 minutes, then flip it carefully with a flat metal spatula and a set of metal tongs. Cook the fillet for another 4 minutes or until golden brown. While you wait, salt and dredge your second fillet.

The fillet's are very delicate and the oil is very hot, so be gentle while flipping. We don't want any casualties!

When the first fillet is done, gently lift it from the oil with your spatula and place it on the wire rack in the stove. Place your second fillet in the oil and fry it for 4 minutes on both sides. Place the second fillet in the oven and remove them both to plates when ready to serve.

Keeping the fillets in the stove keeps them warm and crisp until you're ready to serve.