For those who haven't heard of it, March 14th (3/14) is National Pi Day, a day set aside in honor of the number pi (which is commonly abbreviated as 3.14). It's kind of a big day at my house. The Mister wears his pi shirt, I bake a ton of pie, and we invite a bunch of friends over to watch Waitress (a movie about pie). Tragically, this has been a really busy week for us, so I haven't had time to make truckloads of pie. In fact, I only had time to make one super-quick pie, so I knew I had to make it count. And that's where this little beauty comes in…
This Speedy No-Bake Cherry Cheesecake recipe is a study in efficiency and convenience:
– 3 steps
– 5 ingredients
– 15 minutes of prep time (plus 1 hour to chill)
– no baking required!
Happy Pi Day, everybody! With love from Alison's Wonderland Recipes. 🙂
Speedy No-Bake Cherry Cheesecake

"It could be argued that there is an element of entertainment in every pie, as every pie is inherently a surprise by virtue of its crust."
― Janet Clarkson


INGREDIENTS: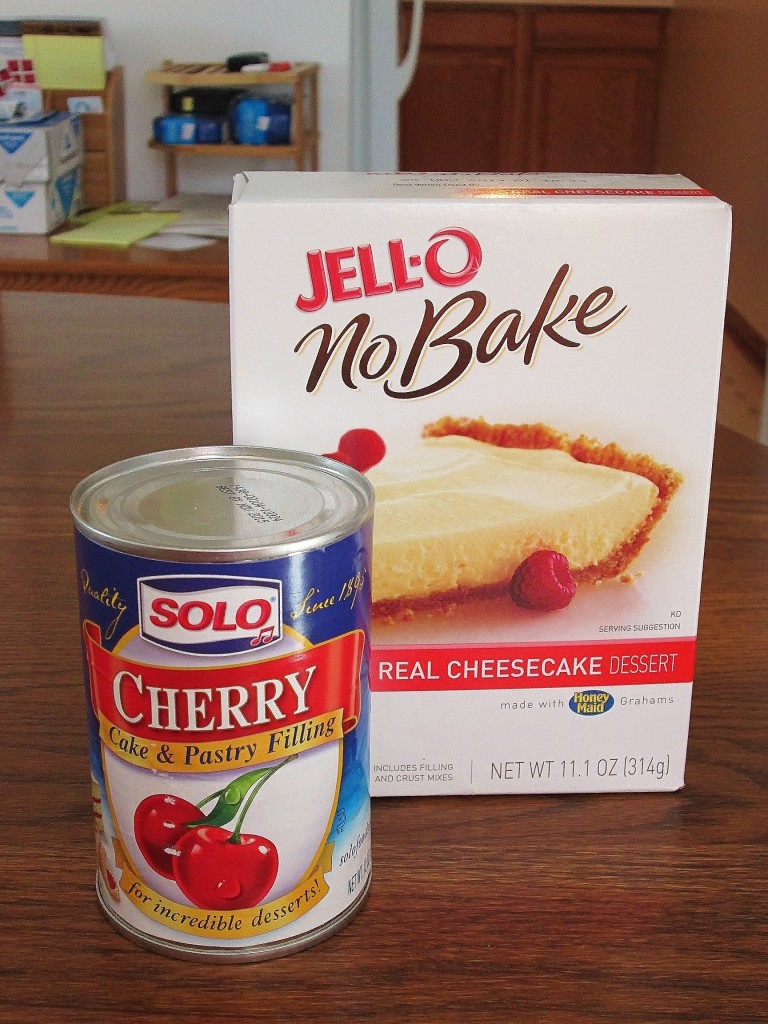 1 box of Jell-O Brand No Bake Real Cheesecake Dessert
1 can of cherry pie filling (I wouldn't recommend Solo Brand for this recipe–splurge for the big cans with the whole cherries. I grabbed the first can I saw on the shelf, which had chopped cherries. It tasted good, but didn't look as nice as whole cherries.)
1 1/2 cup cold milk
5 tbsp butter
2 tbsp sugar
Makes 1 cherry cheesecake

INSTRUCTIONS:
Prepare crust and filling according to package instructions.
Chill one hour.
Spread the cherry pie filling on top and refrigerate until ready to serve.