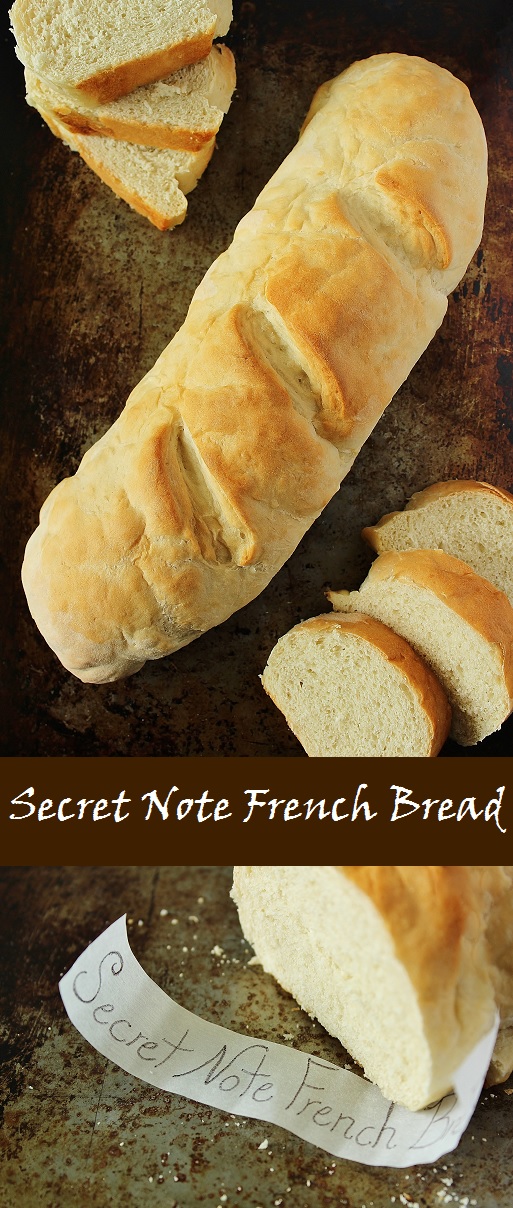 Our new Book of the Month is The Man in the Iron Mask by Alexandre Dumas, and I can't wait to get started! It took me forever to finish it (60 chapters, y'all. Dumas ain't kidding around), but it was still a really fun read. It's got everything you could ever want in a classic book: Intrigue! Adventure! Bishops on the run for trying to put the king's displaced twin brother on the throne! Yaaay! 🙂
When I started reading, it didn't take long for me to find my appetizer: early in the book, Aramis sneaks Prince Philippe a secret note in a loaf of bread.
"Fun!" I thought. "I can make french bread and hide a little note inside."
In my hubris, I decided to make authentic french bread, because, y'know, historical accuracy. Then I saw that the Julia Child recipe takes seven hours. And most other "authentic" recipes take anywhere from two to four.
There are people out there who have hours and hours to devote to the refined art of traditional bread making. These people do not have 6-month-olds who are teething and mobile, which means I am not one of them. So instead we're going a less historically accurate route and going a more fast-and-easy-but-still-french-bread-and-still-delicious route.
Enter Leigh Anne from Your Homebased Mom's recipe for Easy French Bread. It caught my attention because of the short rise time (40 minutes total), making the whole recipe just a little over an hour from start to finish. It's not as porous inside as a traditional French baguette, but it's delicious, with a beautiful crust and tender crumb.

Maybe it's a good thing that Aramis didn't give Philipe this EXACT loaf of bread…he probably would have eaten it all without even stopping to notice the note! 😉