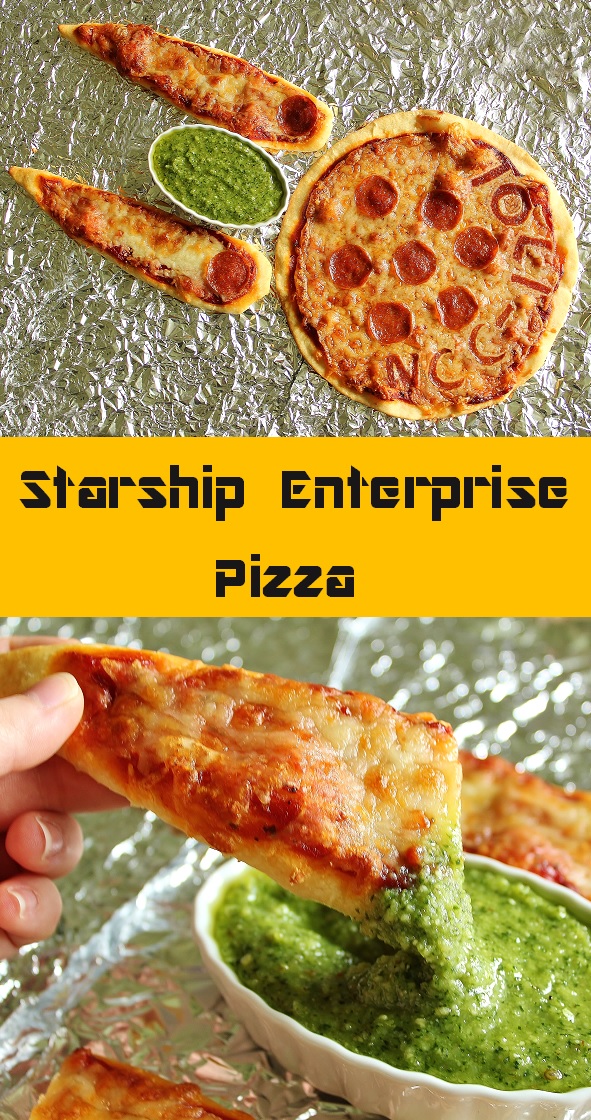 When it comes to Star Trek, what feature of the show is more iconic that the Starship Enterprise? The ship has a beautiful streamlined, distinctive look, and I loved the idea of using it as inspiration for a Star Trek entree.
But what to make? Pizza was the first thing that came to mind. From the beginning, I wanted to make party-friendly finger foods for this menu, stuff you could serve at a Star Trek party. And pizza is easy to throw together and wonderfully shareable—the ultimate party food!
So I pulled out my favorite pizza sauce recipe and got to work! With party food in mind, I decided to go with premade pizza dough, since it's faster to work with. The sauce I used is easy to whip up in about 10 minutes (and can be made and chilled beforehand). I used pepperoni for my decorations and whipped up some homemade pesto for dipping.
So grab a slice of Starship Enterprise Pizza, and let's boldly party on! 😉