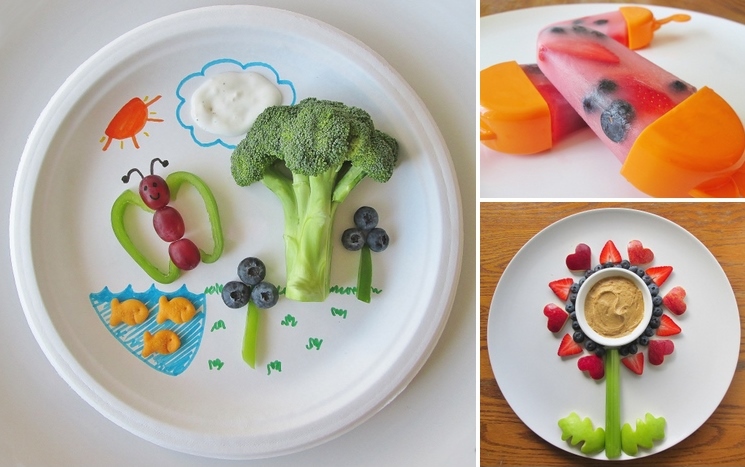 It's FINALLY starting to feel like spring around here. The snow is gone! The sun is out! And the birds are singing their wee hearts out! Singing isn't really my thing, so I decided to show my appreciation for the sunny weather by creating 3 spring-themed kids' snacks:
Nature Scene Picture Plates
Fruit Flowers with Peanut Butter Fluff Dip
and Pink Lemonade Berry Popsicles
You can check them out in my guest post at Real Life at Home!