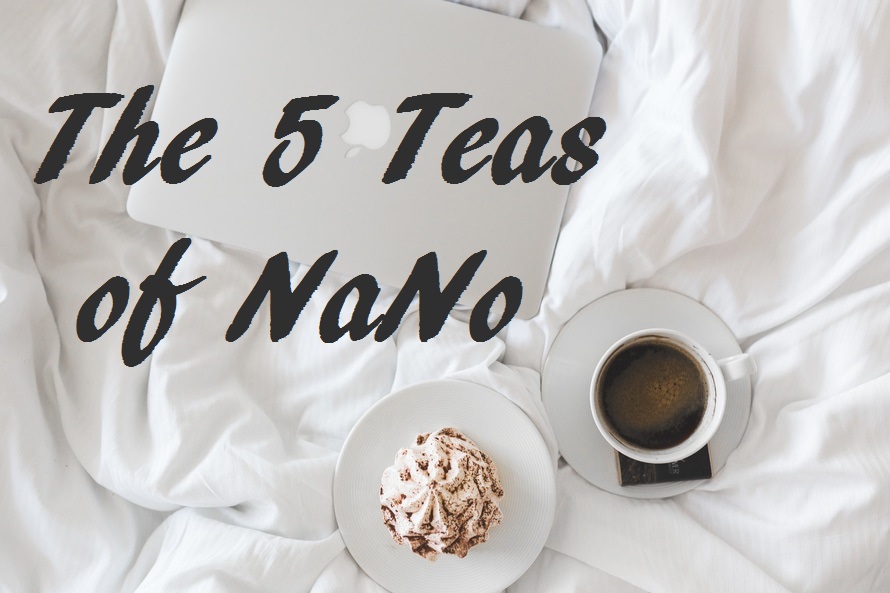 National Novel Writing Month starts today!!! For those who haven't heard of it, every November NaNoWriMo provides an online community for aspiring authors. The goal is for each writer to finish a 50,000-word novel by the end of the month. When I did it last year, it was a lot of hard work but super rewarding!
I decided not to do NaNo this year, but it was a REALLY tough decision. I'm already itching to take part, and it's only day one! Still, I promise I have a good reason for tapping out. I'm actually working on a HUGE blog project right now (which I hope to be able to tell you more about soon!), and I knew I wouldn't have the extra time to devote to NaNo.
Since I can't participate this year, I thought I'd show support for the other participants by doing a NaNo-themed post series. Lots of NaNoers use tea and coffee as a reward for reaching their daily word counts, so I thought it would be fun to share a special book-themed tea each week of NaNo. Thus the 5 Teas of NaNo were born!