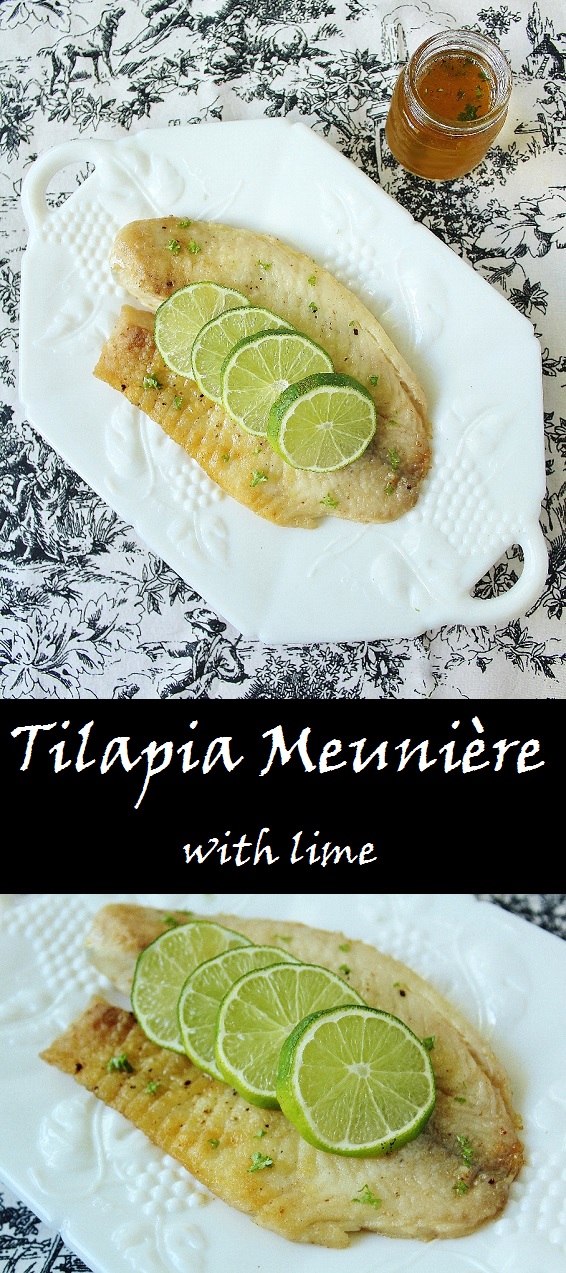 When I first read Man in the Iron Mask, I agonized over the fact that there didn't seem to be any distinctive entrees in the book. Sure, there was a brief mention of quail, partridge, and other fowl (but only in passing). I went back to combing through the text, worried I wouldn't be able to find anything, when I suddenly stumbled upon an idea: the alley of limes.
Five different times in the book, Dumas mentions that Athos likes to walk with his son down a path lined with lime trees on their estate. It's where they have important conversations about Raoul's future, and Athos' increasing difficulty with walking the path is used to show how his age affects him.
Limes themselves aren't an entree, but tilapia meunière is. It's a variation of sole meunière, a simple, classic French fish dish that is traditionally served with lemon sauce (I used tilapia instead of sole because it's easier to get). And Bon Appetit has a great recipe for sole meunière. I just swapped the lemon for lime, and I had the perfect entree.

The butter sauce is mild and delicate, with just a hint of bite from the lime. The acidity of the citrus cuts through the fat of the fish, resulting in a delicate dish fit for a refined nobleman like Athos! 🙂