As you know, a few weeks ago I attended a tour event for the new Lockwood & Co. book, The Hollow Boy…and I got to interview the author, Jonathan Stroud! Since I wanted to cover two general topics in my interview, I decided to divide my interview into two parts and publish them separately. The first was a mini interview about the book tour, which I published a few weeks ago with an overview of the tour event. The second part was a more in-depth interview about the Lockwood series itself. I just finished reading The Hollow Boy, so today I'm posting the longer interview with my review of the book. Enjoy!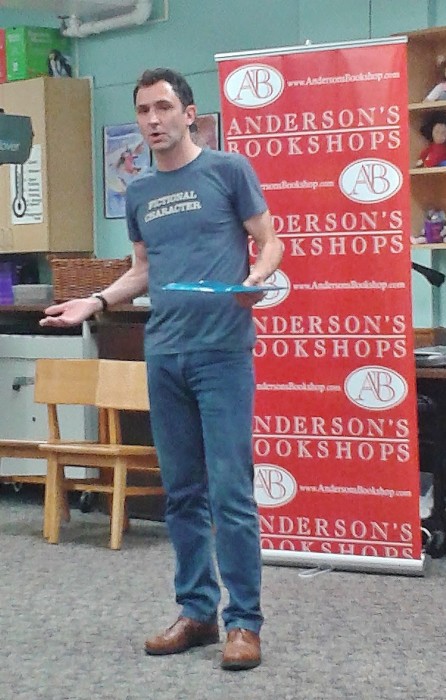 Jonathan Stroud Interview Part II: The Lockwood Series

Before the tour event began, I got a chance to sit down with Mr. Stroud and ask him some questions about
The Hollow Boy and the Lockwood series as a whole. Here's what he had to say!