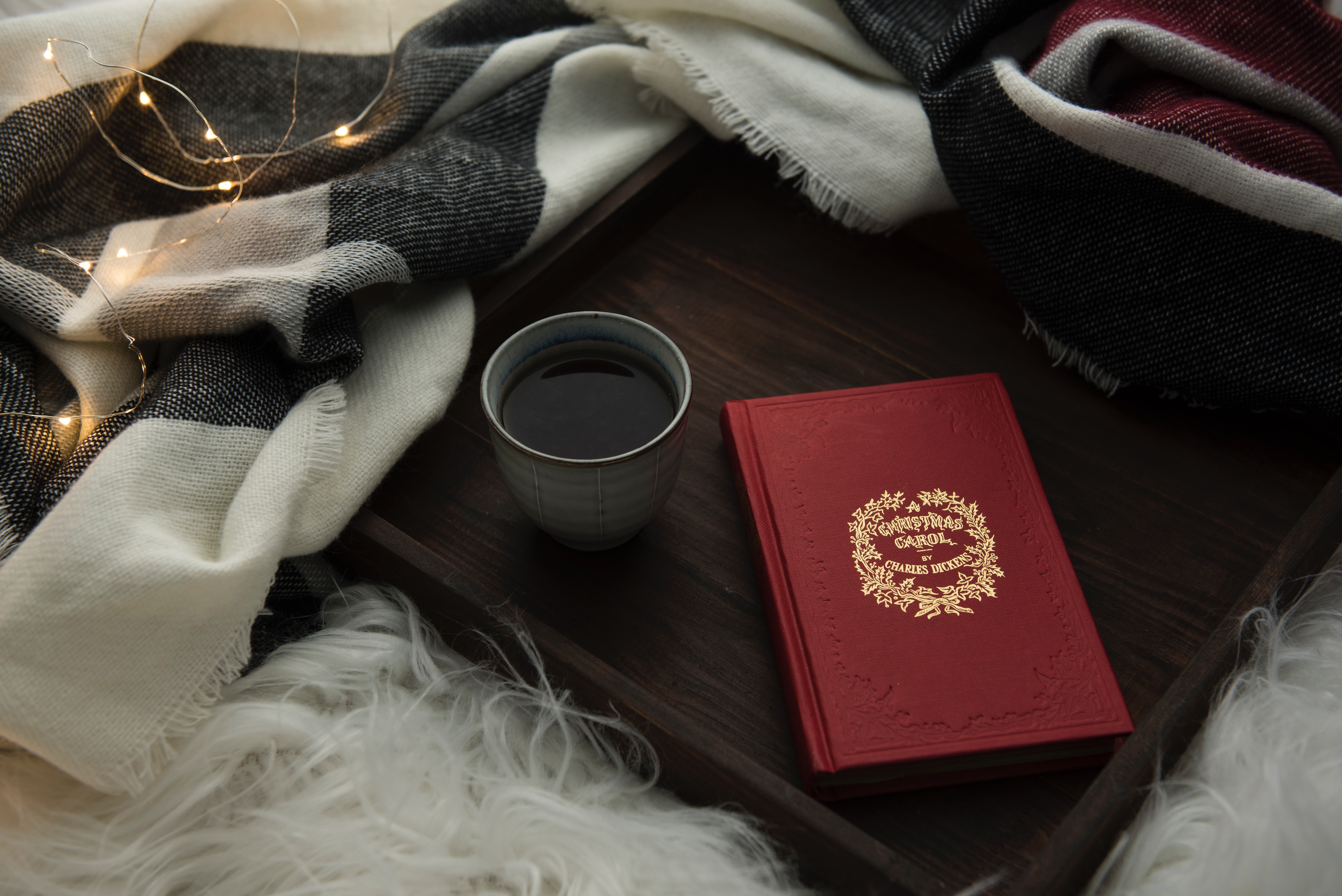 Oh, year's end. I can't believe how quickly you sneaked up on me. One minute I'm hunkering down to wait out the last few weeks before my baby's born; the next minute said baby is zooming around on all fours trying to eat all my books (RIP Eva Ibbotson omnibus). Add in writing a cookbook, and this year has been quite a whirlwind.
There are lots of ways I've wanted to expand, improve, and otherwise stretch my creative muscles with my blog format this year. However, I knew it was best to put them on hold until the chaos subsided. Now that things are finally starting to approach some semblance of normal, the time has come to dust off those ideas and take them for a spin! After all, the New Year is supposed to be all about new beginnings, right? So I've got lots of fun new blog plans—both big and small—in the works for 2018.
And today, we're setting the very first of those ideas in motion! Y'know how I always choose the Book of the Month in advance and leave a hint on Twitter? Well, for January 2018 I wanted to do fairy tales, but there are so many great ones I had trouble choosing, especially since I wasn't sure which ones you guys would most like to see on a menu. And then I thought, "Why not ASK them?"
So here's the plan…
Below you'll find a poll with a list of 6 Grimm's fairy tales. Vote for your favorite or add your own! The 4 with the most votes with be featured in my January menu. The poll will be open for all of December, and I'll make sure to pin it to my Twitter page so you can check progress. Who knows, if we get a big turnout, voting for the January Book of the Month might become a new Alison's Wonderland tradition!
Thanks for voting, and may the most magical tales win! 😉
What Grimms' fairy tale do you most want to see a recipe for in January?
Hansel and Gretel

25%, 10

votes

10 votes - 25% of all votes

The Twelve Dancing Princesses

20%, 8

votes

8 votes - 20% of all votes

Little Red Riding Hood

13%, 5

votes

5 votes - 13% of all votes

Rumpelstiltskin

* 13%, 5

votes

5 votes - 13% of all votes

4 votes - 10% of all votes

4 votes - 10% of all votes

4 votes - 10% of all votes
Total Votes: 40
Voters: 25
November 29, 2017
-
December 31, 2017
Voting is closed
NOTES:
- It is possible to vote for multiples (but no more than 3).
- If you decide to add a new fairy tale to the list, be sure it's from the Brothers Grimm (I'm planning on doing a Hans Christian Andersen menu at a later date).
- If you change your mind, don't worry! The poll is set up so you can change your vote if you want.
Our Book of the Month for THIS month will be announced on Thursday!
Check my Twitter for a hint about what it will be! 🙂