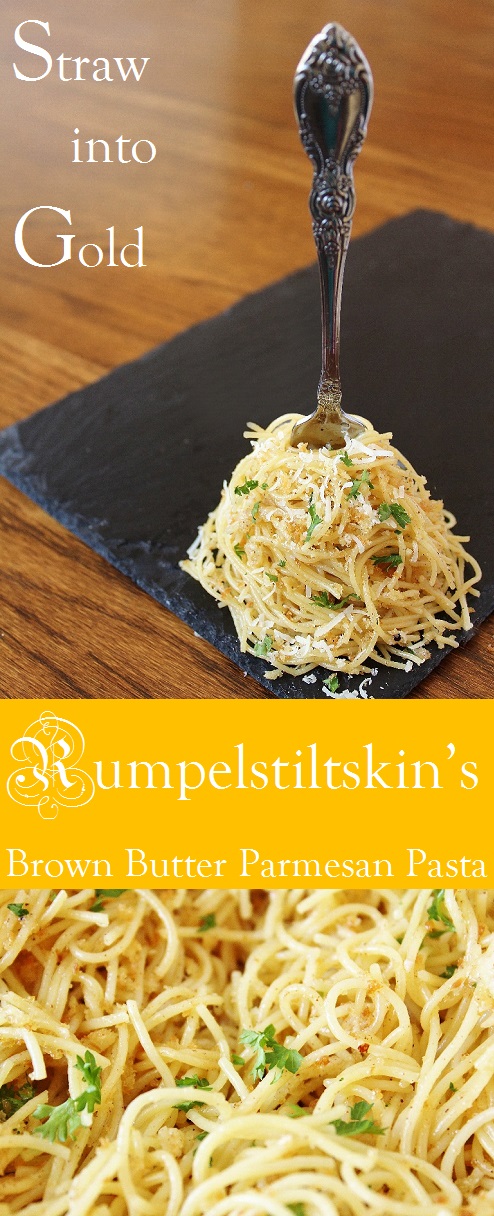 Entree time! I was a little surprised when Rumpelstiltskin beat out classics like Snow White and Cinderella in our Grimm's Fairy Tale poll in December, but I was also excited. It meant I was gonna have a chance to get creative!

While I was trying to decide what to make for my Rumpelstiltskin recipe, I kept fixating on the idea of turning straw into gold. It made me think of spaghetti and how the stiff, unappetizing sticks of uncooked pasta can be turned into something delicious with just a little water. I don't have the chance to make pasta on the blog very often, so I took the idea and ran with it!
I knew I wanted something simple but elegant, something that showcased the pasta itself while still appealing to the tastes of someone as discerning as Rumpelstiltskin (I imagine someone with the ability to spin gold whenever he wants can probably afford to have refined taste). I found this brown butter Parmesan pasta recipe from The Kitchn and LOVED it! I tweaked just a few things to make it my own and served it with dinner the same night. It was a big hit!
 A
Rumpelstiltskin's Brown Butter Parmesan Pasta
"On his way to town one day, the miller encountered the king. Wanting to impress him, the miller said, 'I have a daughter who knows the art of spinning straw into gold.' Now the king had a passion for gold, and such an art intrigued him. So he ordered the miller to send his daughter to the castle straight away."

— "Rumpelstiltskin" by Paul O. Zelinsky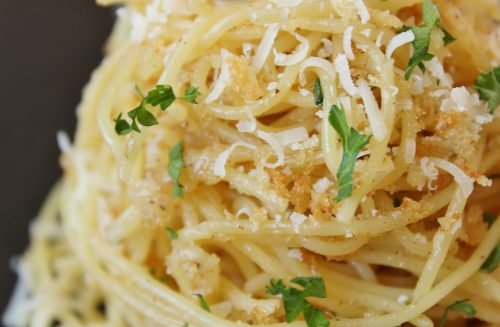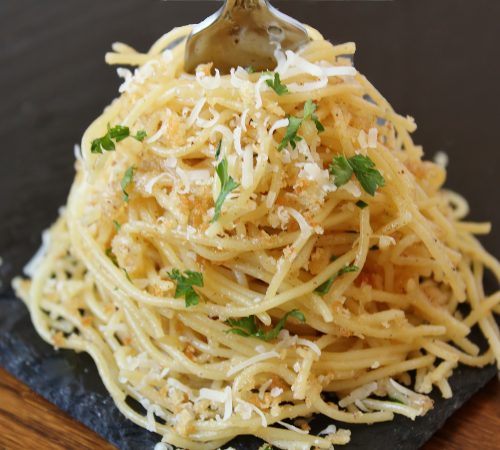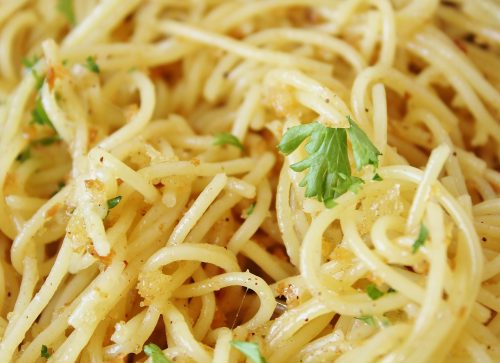 INGREDIENTS: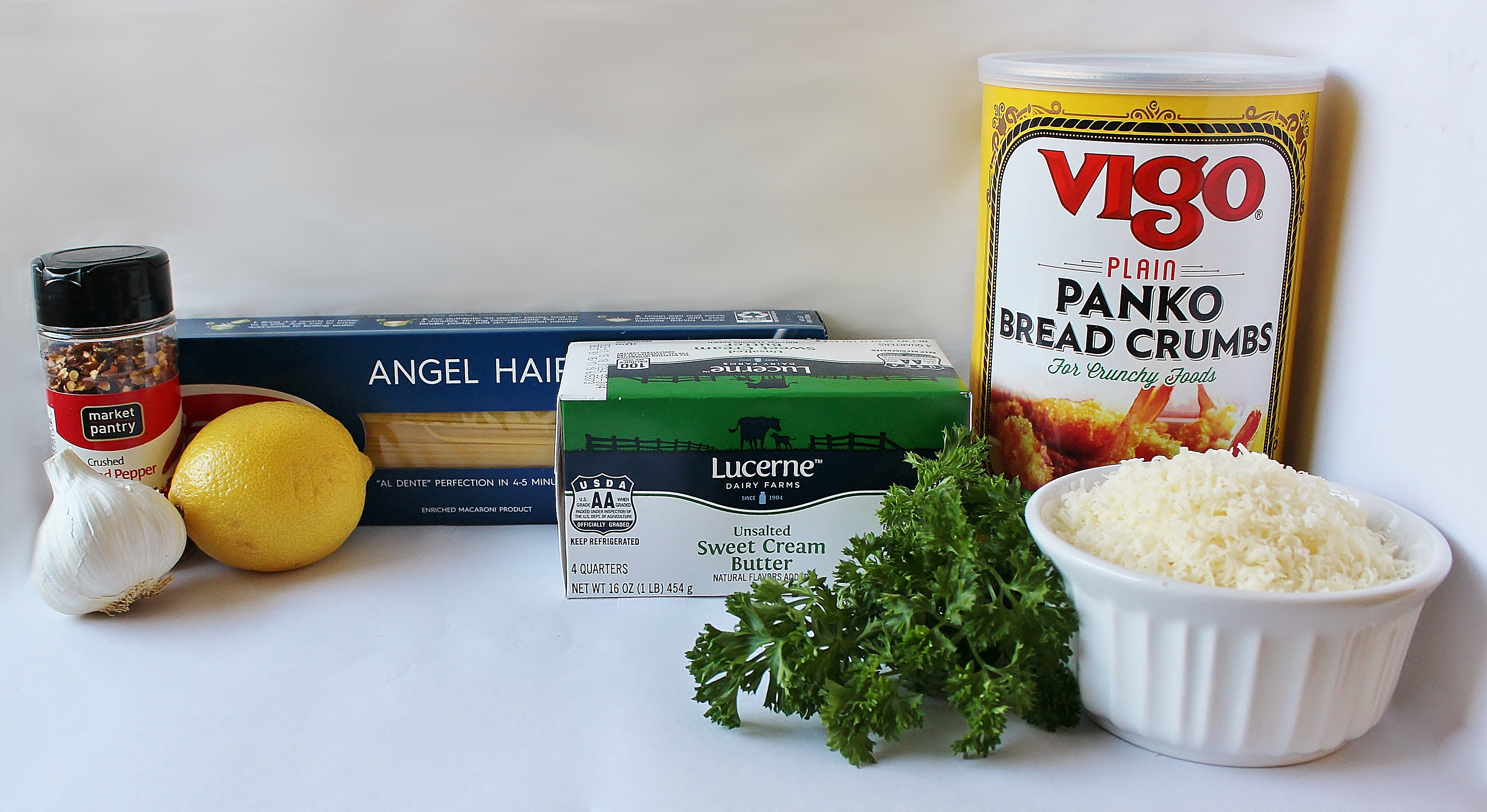 1/2 lb angel hair pasta
10 tbsp unsalted butter, divided
1 cup panko crumbs
3 cloves garlic, minced
1/2 tsp red pepper flakes, optional
1/2 cup grated Parmesan cheese
1/2 cup grated Asiago cheese
2 tbsp fresh lemon juice
2 tbsp snipped fresh parsley leaves
salt and pepper to taste
Makes 4-6 plates of pasta

INSTRUCTIONS:
Fill a large pot with water. Salt the water and bring to a boil. Break the pasta in half and boil according to package instructions (usually 3-4 minutes). Drain and transfer the pasta to a large bowl and cover with plastic wrap to trap heat and moisture.

Melt 2 tbsp butter on medium heat in a high-walled saute pan until foaming. Pour in the panko crumbs and stir occasionally for 3-4 minutes or until just beginning to brown. Transfer to a small bowl and set aside.

Wipe the skillet clean with a paper towel. On low heat, melt the remaining butter, stirring regularly. When the butter foams and brown bits appear, stir in the garlic and red pepper flakes. Stir constantly until the butter has browned. Turn off the heat.
Stir in the pasta and cheese and toss with tongs to evenly coat. Stir in the lemon juice and parsley. Add salt and pepper to taste (I added about 1/2 tsp salt and 1/4 tsp fresh black pepper).

Serve to a mischievous imp to convince him to release you from your debt to him.

Check out my other pasta recipes!