I've wanted to make a Grimm's fairy tale menu ever since I started this blog, so it's no exaggeration to say I've been looking forward to this for years. When I decided to start the month off with a Grimm's fairy tale reading kit, I dove right in, but it actually took me FOREVER to put this list together. There were just SO MANY options! I sifted through dozens of items inspired by princesses, fairies, dragons, gnomes, and trolls (not to mention stuff related to specific fairy tales like Snow White and Little Red Riding Hood). In the end, I came up with a list of fun, creative items you'll want to be sure to have with you when you head off into your nearby enchanted forest—whether you're a little girl off to visit her grandmother or a woodsman's seventh son off to seek his fortune.
 a
What would I include in a Grimm's Fairy Tales reading kit? I'm so glad you asked…
Show this stylish necklace off to your grandma next time you go visit.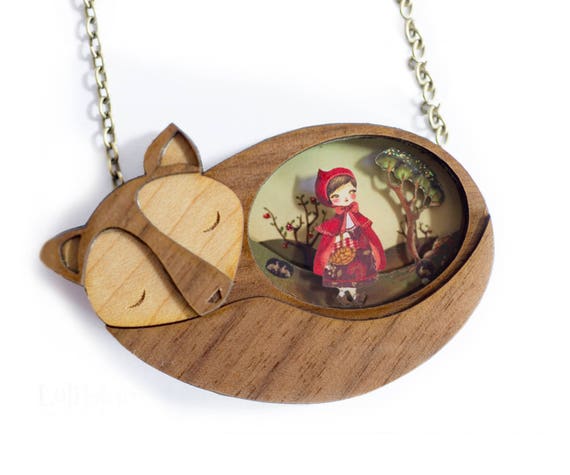 Some dainty fairies to grace the tops of your cupcakes.
A precious baby dragon to call your own.