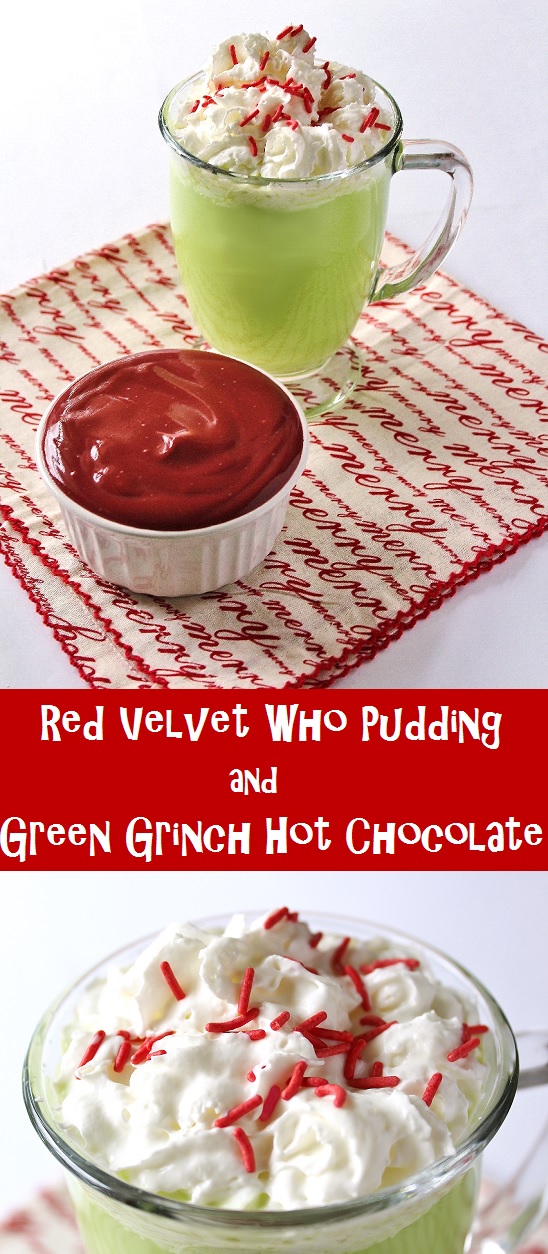 I was bummed when I saw that December doesn't have a fifth Thursday this year, which meant I wouldn't be able to do a Grinch Who Stole Christmas bonus recipe. Still, when I sat down to decide whether I should make Who Pudding or Green Grinch Hot Chocolate as my dessert this month, I simply couldn't choose. So I made both!

The pudding is based on a delicious homemade chocolate pudding recipe from Moms Need to Know (I also used some tips from Bunny's Warm Oven). Of course, you can just add some food coloring to instant pudding if you want, but what kind of a food blog would I didn't give real, from-scratch chocolate pudding a try? As for the hot chocolate, it's a peppermint version of the white hot chocolate that's going to appear in my cookbook next year!
So if you're not quite ready for Christmas to be over, cook up some rich, chocolatey Who pudding and steaming Green Grinch Hot Chocolate for a sweet winter treat. 🙂

 A
Red Velvet Who Pudding and Green Grinch Hot Chocolate
"Then he slunk to the icebox. He took the Whos' feast!
He took the Who-pudding! He took the roast beast!"

— The Grinch Who Stole Christmas
INGREDIENTS: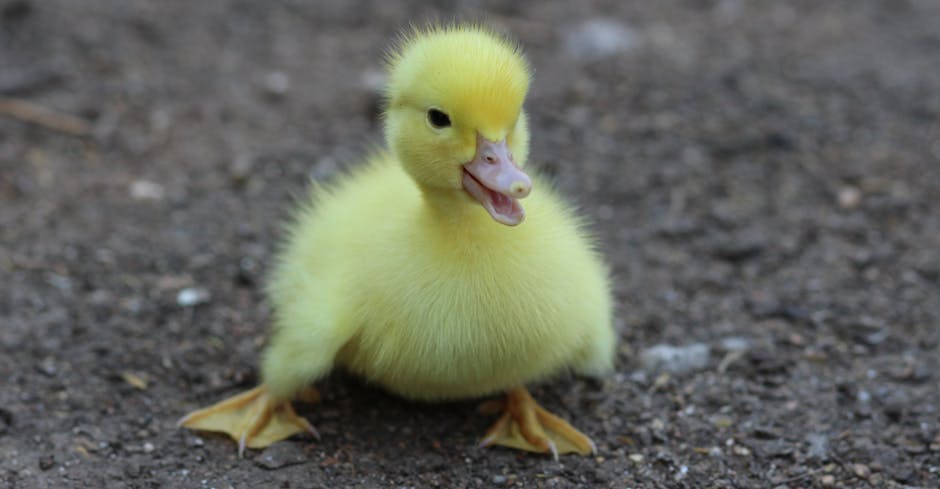 For the Pudding

1 cup sugar
1/2 cup cocoa powder
1/4 cup cornstarch
1/2 tsp salt
4 cups milk
2 tbsp butter
2 tsp vanilla
15-20 drops red gel food coloring

For the Hot Chocolate

4 cups milk
1 cup white chocolate chips
1/2 tsp mint extract
2 pinches salt
12 drops green gel food coloring
Makes 4 servings

INSTRUCTIONS:
To make the pudding, whisk together all your pudding ingredients except the butter, vanilla, and coloring in a medium pan. Gradually whisk in the milk and heat on low until the mixture reaches a sluggish boil, whisking regularly. Just before it boils, it will thicken considerably.
When the pudding boils, cook and whisk for 2 minutes more. The pudding should coat the back of a spoon thickly enough that you can't see the spoon through the pudding. Whisk in the butter, vanilla, and red coloring. Pour the mix into a serving dish and cover with plastic wrap, allowing the plastic to rest on the top of the pudding to prevent it from developing a skin.
Chill for 3 hours or overnight.
For the hot chocolate, whisk together all the ingredients except the green coloring in a saucepan over medium-low heat.
Whisk until the chocolate is dissolved and heat until the milk is steaming, whisking regularly. Remove from heat and whisk in the green coloring.
Serve to all the Whos in Who-ville…and their friend the Grinch, of course! 🙂

Check out my other Christmas recipes!