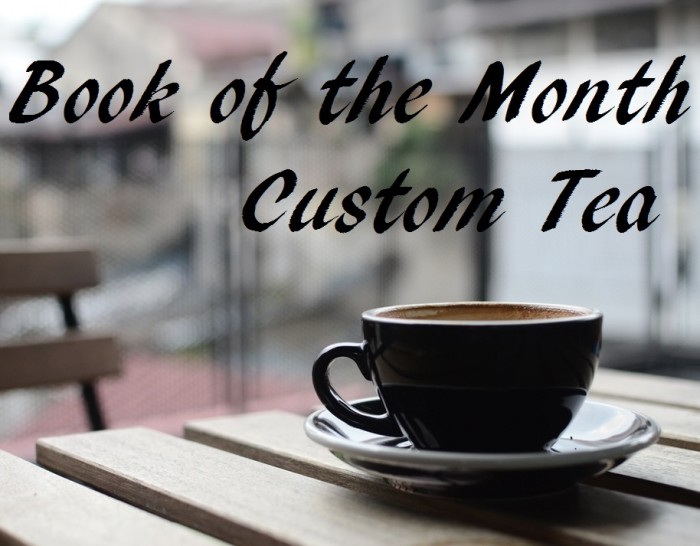 I've had this tea blend waiting in the wings for almost a year now. I've known for AGES that I wanted to do a Phantom menu, but it took me quite a while to figure out exactly what I wanted to make for it. In the mean time, I designed this tea through Adagio Teas and saved it until I was able to make a Phantom menu. And now that time is here, so we can finally enjoy some Music of the Night tea!
I wanted something rich, indulgent, and romantic, so I went with a blend of chocolate and strawberry tea. For a little extra flair, I accented it with strawberry pieces, cocoa nibs, and rose petals. Brew yourself a cup and lose yourself to the Music of the Night!
 a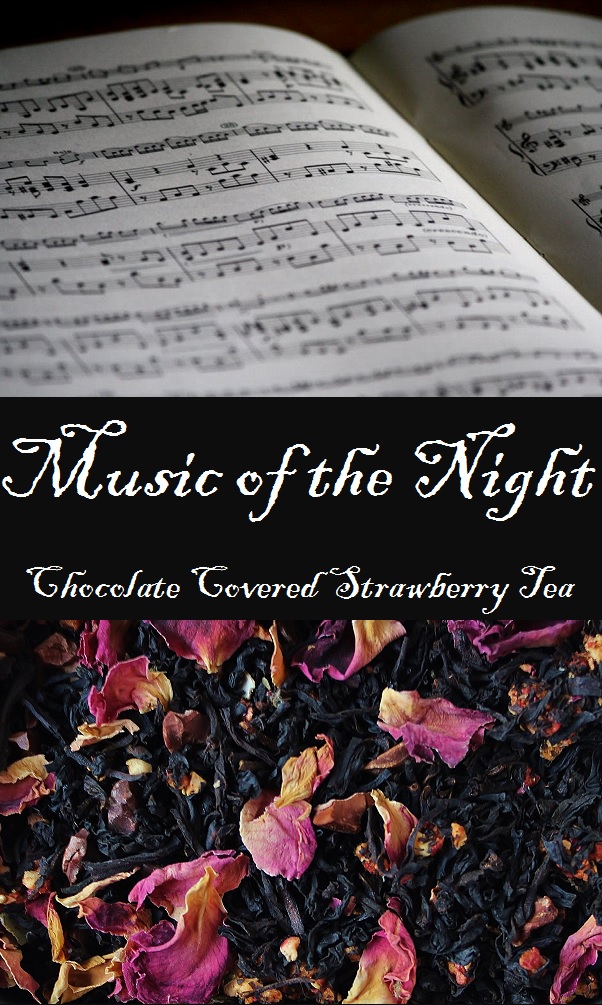 With all the sweet indulgence of fresh strawberries dipped in dark chocolate, this chocolate strawberry tea make a wonderful accompaniment to any dessert, though it's sweet enough to be a dessert all on its own. The chocolate tea is dark and rich, offset by the distinct freshness of the strawberry. Add a little sugar and milk, and you've got the perfect brew to sip while you settle in to read The Phantom of the Opera!
a
You can order it here!