In Amelia's Notebook, Amelia complains about the terrible cafeteria food at her school, citing the fact that the brownies seem "fossilized" and the mystery mush looks like it's made of dog food. I think we all have memories of gross cafeteria food (I can recall some particularly slimy sliced turkey), so I thought it would be fun to redeem a tired cafeteria standby: tater tots.

Amelia's school tater tots are called "tater gems," but she thinks they taste more like cardboard. To make some delicious, Amelia-worthy tots, I started with a simple recipe for tender, healthy baked tater tots from Wishful Chef and amped it up a bit with garlic powder, minced onion, and snipped parsley. I even made some honey sriracha ketchup to serve on the side! These tater tots are super easy and ultra flavorful. If Amelia's school served them, they'd be a hit! 🙂
A
Amelia's Amped-Up Cafeteria Tater Tots
 "I brought my notebook with me to school so I can write down things to remember to tell Nadia. Right now it's lunch time. Today's hot lunch is beef stew, tater gems, canned peach slices, and a brownie. Yucch!"

INGREDIENTS: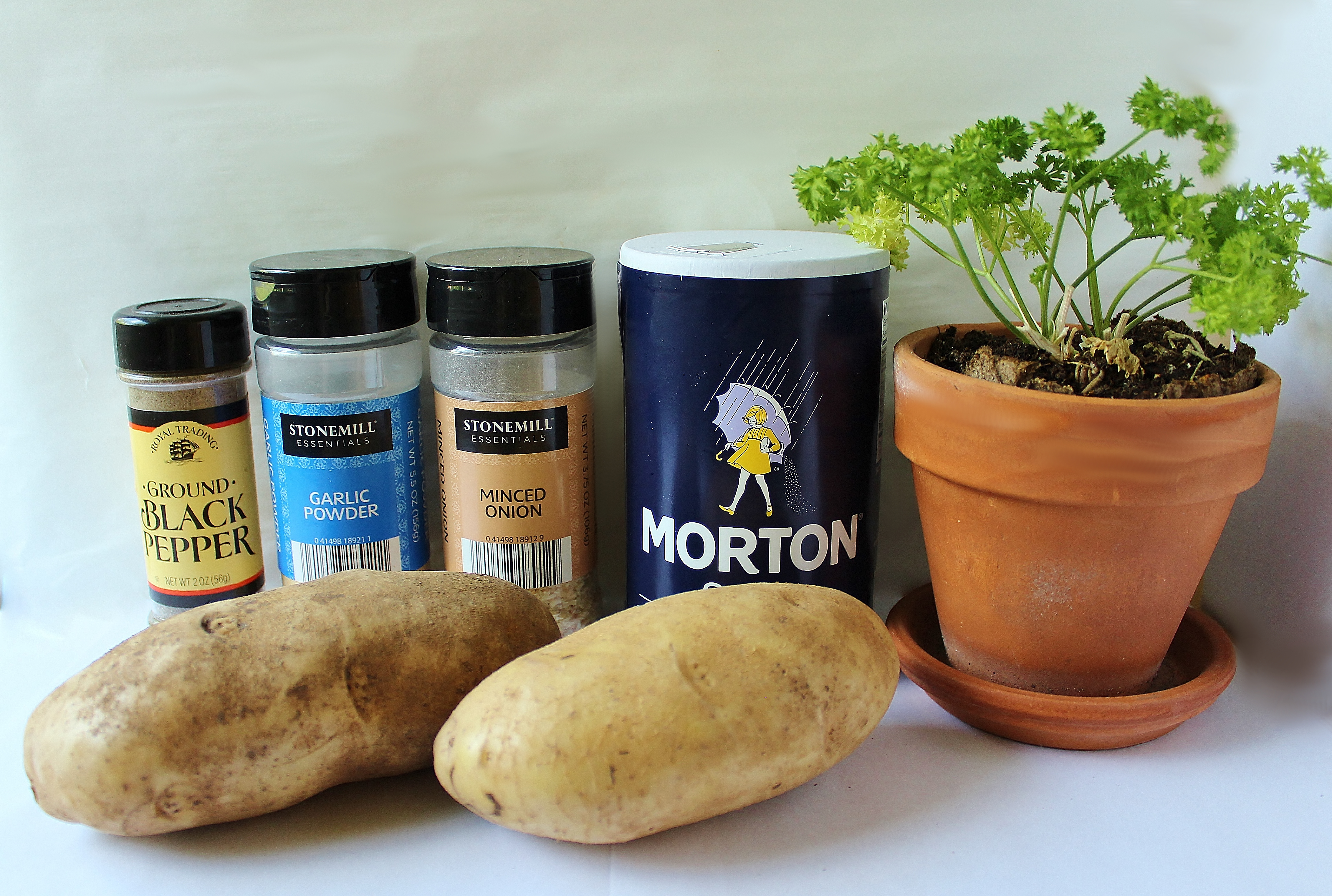 For the Tater Tots

2 russet potatoes
1/2 tsp salt
1/2 tsp minced onion
1 tsp snipped fresh parsley
1/4 tsp garlic powder
1/8 tsp pepper

For the Ketchup

1/4 cup ketchup
1/2 tbsp sriracha
1/2 tbsp honey
1 squirt of lime juice
        Makes 28 tater tots

INSTRUCTIONS:
Preheat your oven to 425°. Peel your potatoes and cut them in half. Place the potatoes in a pot of cold water and bring to a boil. Boil for 15 minutes. Drain the water, cover the pot, and let stand for 10 minutes.
Mash the potatoes with the bottom of a glass. Stir in the seasonings until evenly incorporated.
To shape the tots, press 1 tbsp of potato mix into a measuring spoon. Tap the mix out of the spoon into your palm and gently shape into 1 1/2-inch long cylinders.

Line a baking sheet with a silicon mat and place the tater tots onto the sheet approximately 1 inch apart.

Bake for 20 minutes on both sides.

While the tots bake, stir all your ketchup ingredients together in a small bowl until combined.
Try our other potato recipes! 🙂