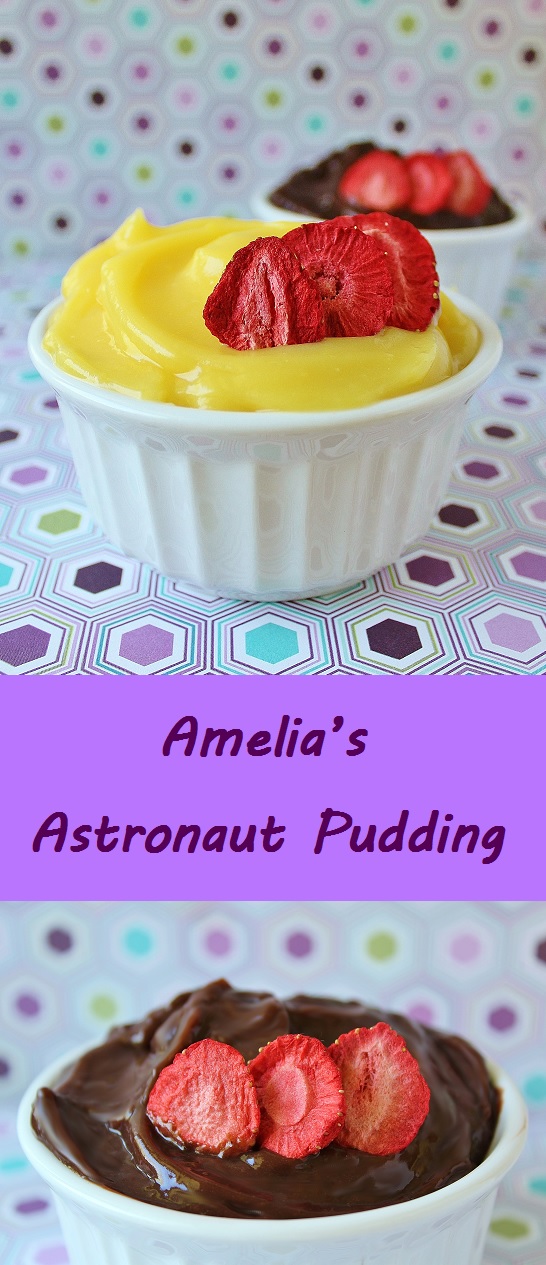 Our new Book of the Month is here, and it's the Amelia's Notebook series by Marissa Moss!

When I was a kid, Amelia's Notebook was my JAM. After reading the books, I insisted on buying wild colored composition notebooks for school. I dressed as her for Halloween. I even had My Notebook (with Help from Amelia) and brought it to school with me. She was seriously my hero. So how could I NOT make a menu of all the awesome foods from the series?

In Amelia Takes Command, she gets to go to Space Camp. She spends the night before daydreaming about what it will be like, and one of the things she hopes for is the chance to eat astronaut food. Although she has a great time at camp, she's disappointed that they had to eat "gross cafeteria food three times a day." So I decided to restore Amelia's dashed hopes by making astronaut pudding for our appetizer!
The recipe I use here is a slight variation on one from Feels Like Home. You'd think astronaut pudding would be super complicated or require special tools, but it's actually really easy (and all you need is a ziplock bag!). It's a great dish to make with kids and tastes great alongside freeze-dried fruit. So let's get cooking! 🙂
A
Amelia's Astronaut Pudding
 "I'm so excited, I can't sleep. Tomorrow I'll be in a dormitory (only at Space Camp, they call it a Habitat). I've never slept in a room with a bunch of strangers before (although I've shared a room with Cleo, and she's very strange). I wonder what the showers will be like. And will the food be good or will it be gross cafeteria food? I hope it's astronaut food—that would be cool!"

INGREDIENTS: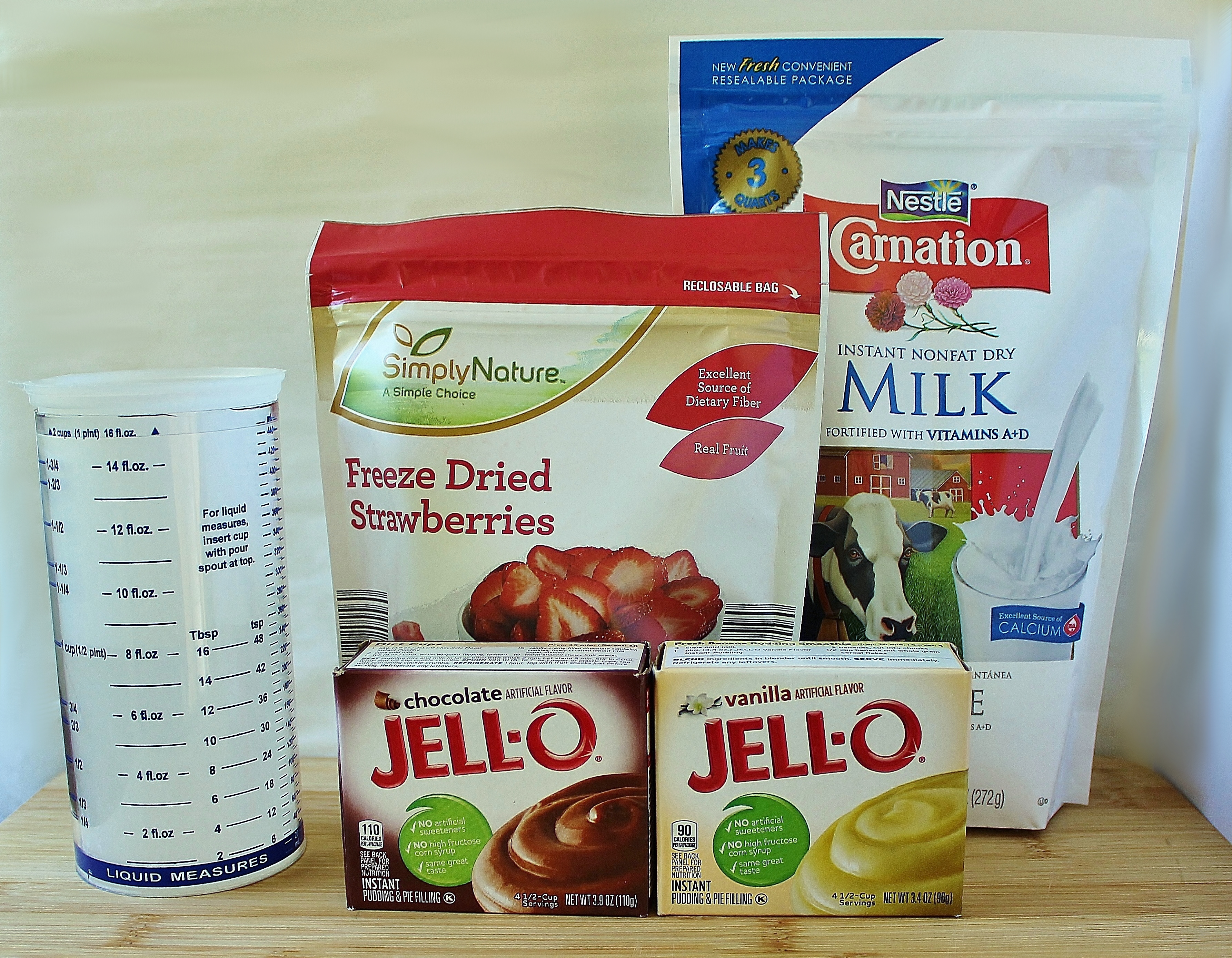 2 tbsp plus 2 tsp instant pudding powder (We made 2 kinds—vanilla and chocolate—but you can make whatever flavor you want.)
2 tbsp plus 2 tsp powdered milk
1/2 cup water
freeze-dried strawberries, for garnish (or any other freeze-dried fruit you think would go well)
Makes 1 serving

INSTRUCTIONS:
Add your pudding powder and powdered milk to a 1-gallon ziplock bag. Stir them around inside the bag to make sure they're evenly dispersed.

Pour in your water. Seal the bag (making sure to push out as much air as possible). Squish the contents of the bag thoroughly for 3-5 minutes or until you reach pudding consistency.


Cut the corner from your bag with kitchen scissors.
For a more authentic astronaut experience, you can squeeze the pudding straight into your mouth, or you can squeeze it into a bowl for serving and top with freeze dried strawberries (I vote for the bowl if you're making the pudding with very little kiddos).
Check out our other outer space recipes!