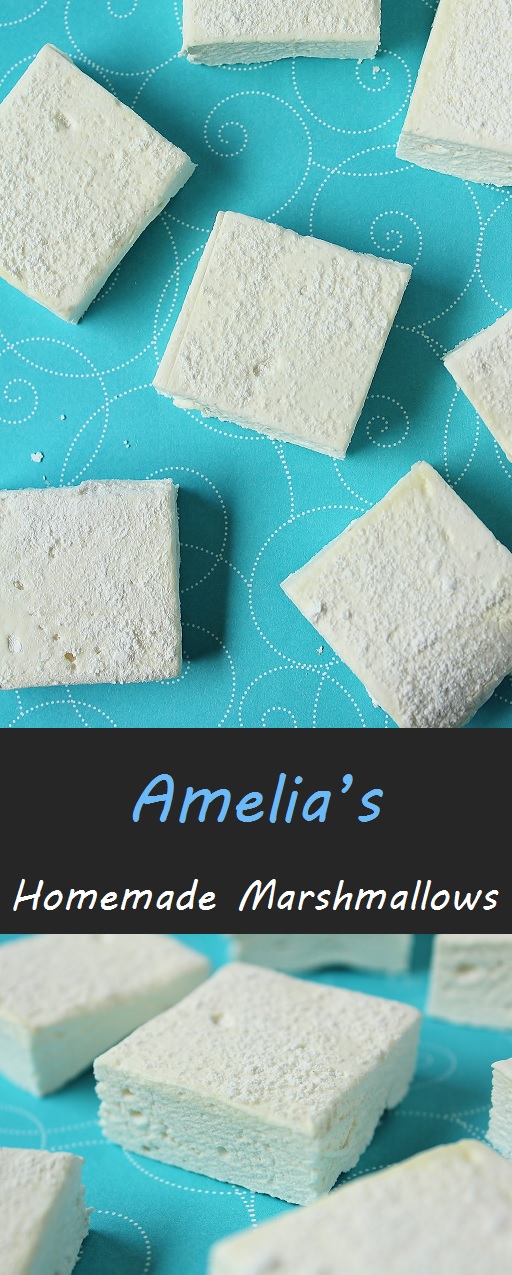 In Amelia Writes Again, Amelia tells the story of how her sister Cleo invented a marshmallow game when they were little. The rules: squish a jumbo marshmallow until it's sticky, then throw it on the ceiling. See how long it sticks and catch it in your mouth when it falls!
I would be lying if I said I didn't try to play this once as a kid (Mom, if you're wondering what that weird gray streak on my bedroom ceiling was, now you know). Reading about this game is one of my fondest memories from the Amelia books, so I decided to try my hand at homemade marshmallows for our dessert this month!
This recipe comes from the America's Test Kitchen youtube channel. The steps are simple, reliable, and easy to follow. I wound up with great marshmallows on my first try, and I'm planning on tweaking the recipe to make chocolate marshmallows for Christmas!
NOTE: This recipe needs to set overnight.