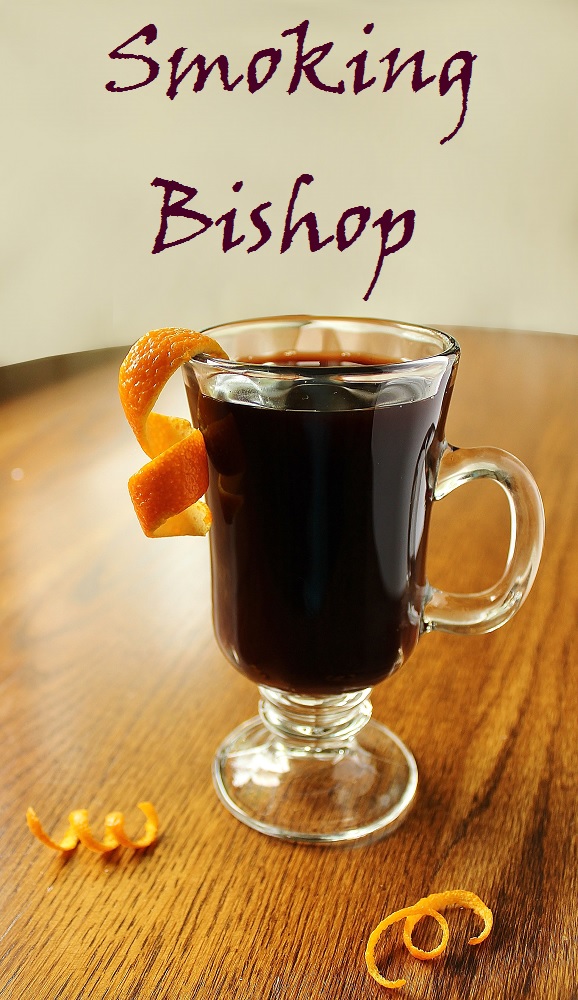 I always tend towards making a cocktail whenever I have a chance to make a bonus recipe, and my Man in the Iron Mask menu is no exception. Smoking Bishop is actually a traditional British beverage—not French, like all my other recipes for this menu—but it was just too perfect to pass up. The mulling spices (nutmeg, allspice, and cloves) along with the rich wines make it a perfect companion to our French Onion Soup and Secret Note French Bread. Plus, the name goes perfectly with the story, since Aramis (the Bishop of Vannes) is such an important character in Man in the Iron Mask.
The recipe I use here (a slight variation on one originally from PUNCH), is easy to throw together. Though roasting the orange adds to the prep time, I highly recommend it. Juice from the roasted orange adds so much flavor! The final cocktail is cozy and warm, with a lovely spiced aroma and a bit of citrus bite to offset the sweet wine. I can just imagine Aramis sipping this to calm his nerves before helping the prince break out of the Bastille!
 a
Smoking Bishop

"Yes," said the young man; "I once asked the name of this cavalier, and they told me that he called himself the Abbe d'Herblay. I was astonished that the abbe had so warlike an air, and they replied that there was nothing singular in that, seeing that he was one of Louis XIII.'s musketeers."
"Well," said Aramis, "that musketeer and abbe, afterwards bishop of Vannes, is your confessor now."
"I know it; I recognized you."
a
INGREDIENTS: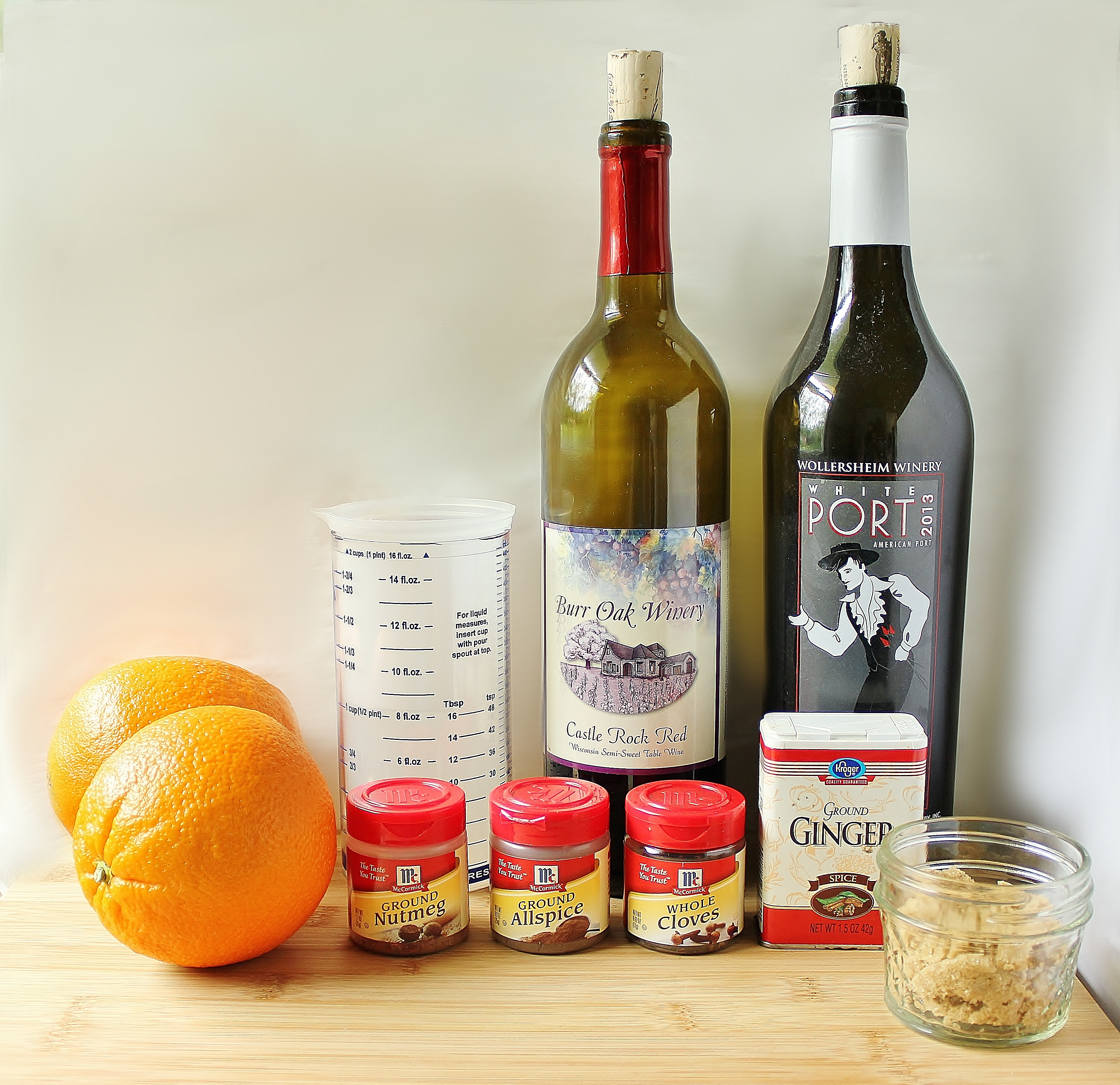 2 oranges (1 for cooking, 1 for garnish)
5 cloves
1/2 bottle red wine
1/2 bottle ruby port
1/2 cup water
1/4 cup brown sugar
1/8 tsp ground ginger
1/8 tsp allspice
1/8 tsp nutmeg
Makes 4-5 glasses of wine

.
INSTRUCTIONS:
Preheat your oven to 350° and stud one orange with the cloves. Set the other aside.
Roast the oranges on a foil lined baking sheet for 60-90 minutes or until there are several light brown patches scattered across the oranges.
Add all remaining ingredients to a large saucepan and stir until the sugar is dissolved. Bring to a simmer over low heat.
Slice the oranges in half and squeeze the juice into the wine mix. Ladle into glasses.
With a paring knife or vegetable peeler, cut several large strips of orange peel from your reserved orange (enough to garnish all your glasses). My strips were about 1/2″x3″. Twist them into spirals and perch them on the end of your glasses.
Serve to the Bishop of Vannes.
Check out our other cocktails! 🙂