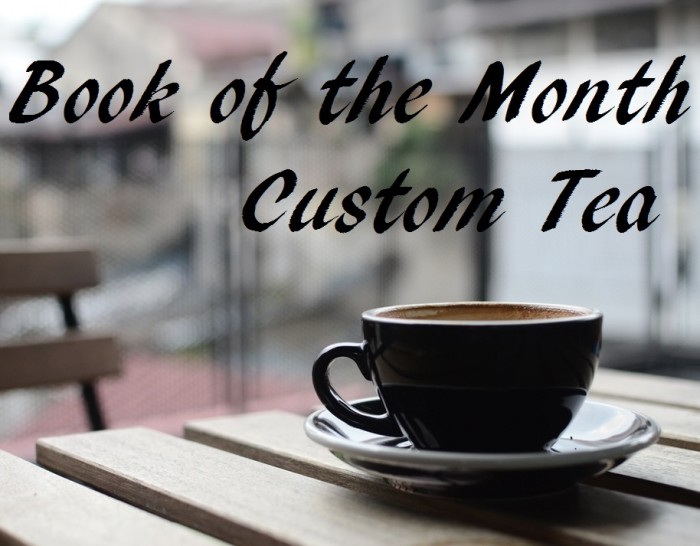 I'll admit I wasn't sure how I felt about Serpentine as a character while I was reading Neverwhere. I got the sense that she was manipulative and maybe even cruel, but the air of mystery surrounding her kept me intrigued. I was especially fascinated by the green "restorative drink" she serves Richard when he has a nasty hangover from Islington's Atlantian wine. So I decided to make a tea time tribute to it here on the blog!
For this tea, I wanted something subtle yet refreshing—and of course green! I whipped up a blend of Adagio's Citron Green tea and lemongrass. This will definitely help you feel restored—Atlantian wine or not! 😉
 a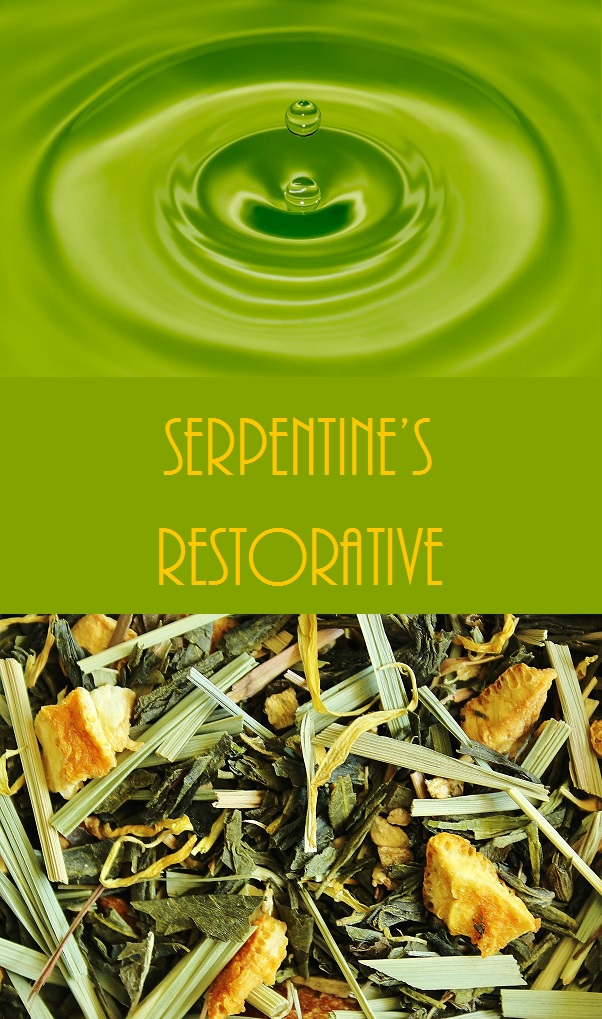 This blend has a natural, slightly earthy flavor, yet it's refreshing in the way that only a green tea can be. The Citron Green base has a touch of lemon and orange flavor, and the lemongrass emphasizes the citrus flavor even more. I added some extra orange peels and lemon balm to intensify the flavor, then I threw in some ginger to balance it all out. It's delicious hot or cold, but I highly recommend cold. There's nothing quite like the refreshing feeling of chilled green sun tea sweetened with just a touch of honey. Restorative for sure! 🙂
a
You can order it here!