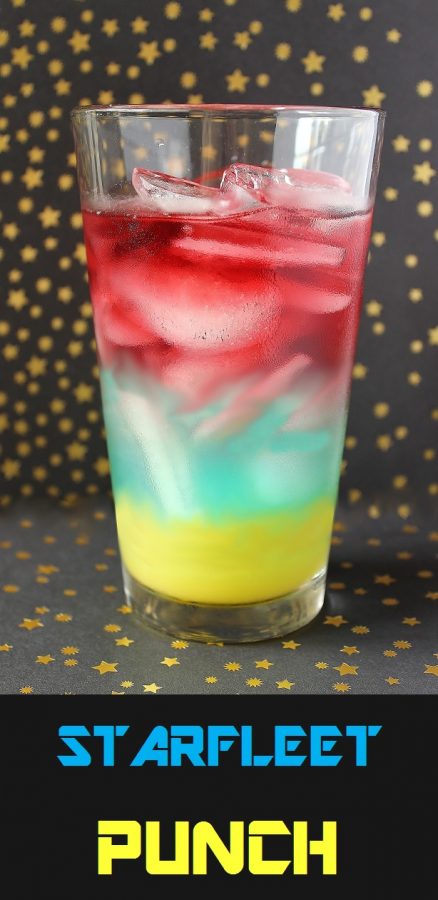 Last year when I finished my Star Trek Next Generation menu, I posted a Romulan Ale cocktail as my bonus recipe. I loved the idea of ending my Original Series menu with another drink, and I immediately thought of making a multi-colored layered drink as an homage to the different Starfleet divisions.

Turns out, I had no idea what I was signing up for! 😛 My first thought was to make a molecular cocktail in red, blue, and yellow, but I couldn't get the drink to layer properly. I then decided to try layering plain juices and stumbled across a recipe from Katrina's Kitchen. She uses juice and Gatorade to make an easy, delicious layered punch in red, white, and blue for the 4th of July. All I needed to do was add a little yellow food coloring to get Starfleet's signature red, blue, and yellow colors and I was in business! 🙂 The final result was tasty and just plain gorgeous—I couldn't believe how well the juices kept their layers, even after being jostled around!

Drink up, space travelers! We've got a final frontier to explore. 🙂

 a
Starfleet Punch

Mr. Spock: [about theragen being a deadly Klingon nerve gas] If I remember correctly, it caused fatality only when used in pure form.
Dr. McCoy: That's right. And in this derivative, mixed with alcohol, it merely deadens certain nerve inputs to the brain.
Scott: Oh, well, any decent brand o' Scotch'll do that.
Dr. McCoy: Oh? Well, one good slug of this, and you could hit a man with phaser stun and he'd never feel it, or even know it.
Scott: Does it make a good mix with Scotch?
Dr. McCoy: It should.
Scott: [heading out with the beaker of theragen derivative] I'll let ya know.
— Star Trek: The Original Series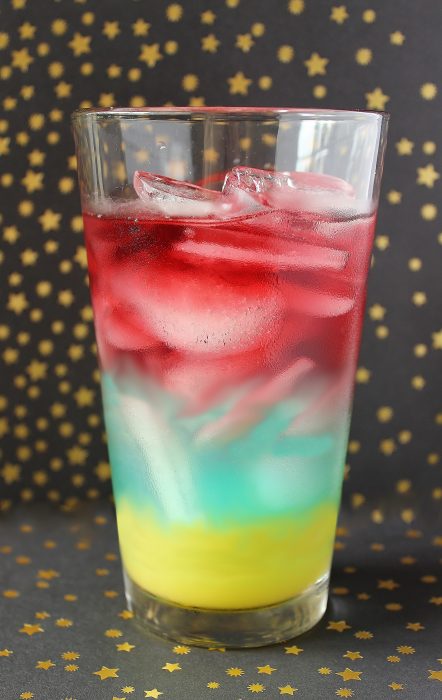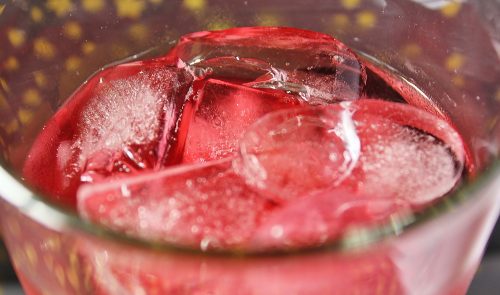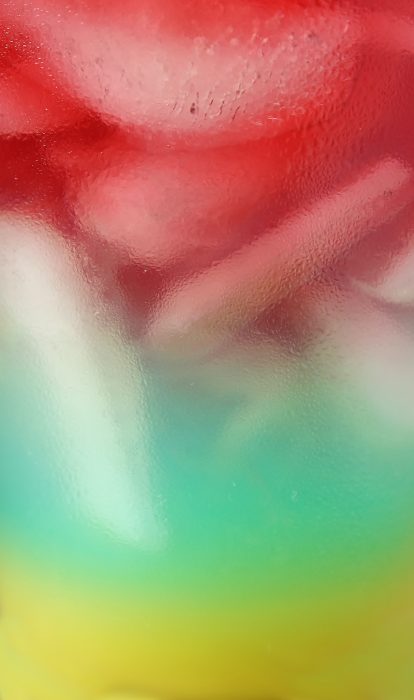 INGREDIENTS: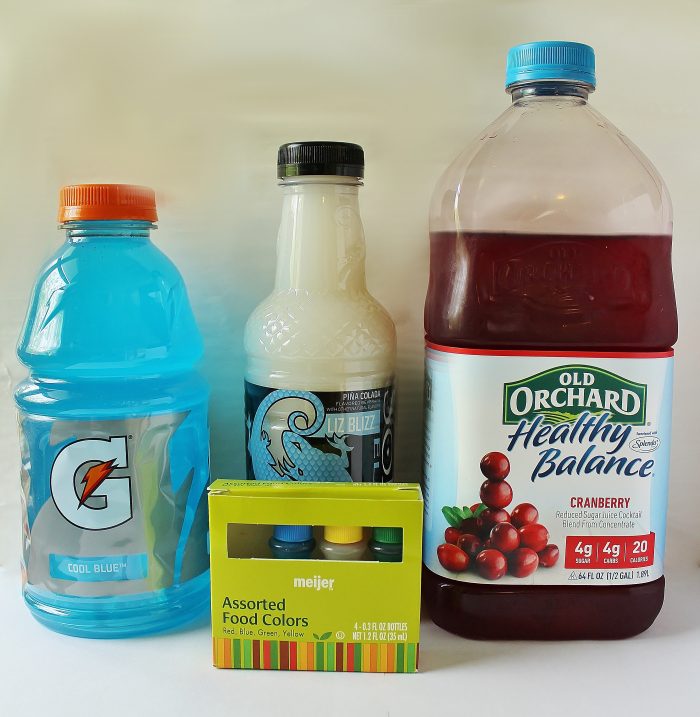 piña colada Sobe
yellow food coloring
blue Gatorade
cranberry juice
Makes 1 cocktail

.
INSTRUCTIONS:
Fill a tall glass approximately 1/6 full with Sobe. Stir in 1 drop yellow food coloring. Fill glass with ice (this should increase the top line of the Sobe to approximately 1/3 to the top of the glass).
Slowly and directly over a piece of ice, pour in your Gatorade until the glass is 2/3 full. Pour in your cranberry juice in a similar manner. NOTE: I used a low-sugar variety of cranberry juice. If you use a cranberry juice with more sugar, you may have to layer your colors differently. The drink with the most sugar should go on the bottom.
Check out our Star Trek TNG recipes! 🙂
Save
Save
Save
Save
Save