I loooove toffee. Sweet, nutty, and satisfyingly crunchy—it's all I've ever wanted in a dessert. So when I saw that the main character in the book Sabriel eats some homemade toffee while traveling through the Old Kingdom, I decided this was going to be my dessert recipe no matter what.
I adapted this English toffee recipe by Ghirardelli to get my recipe, which I completely scarfed down over the span of a few days (no joke—I barely left any for the Mister). This toffee is the perfect combo of salted dark chocolate, toasted almonds, and crunchy caramel candy. And it's super easy to make!
 a
Salted Dark Chocolate Almond Toffee

"With decision came action. Sabriel dropped her skis and pack, stuffed some dried fruit and home-made toffee in her mouth for quick energy, and adopted the meditative pose that made Charter Magic easier."
INGREDIENTS: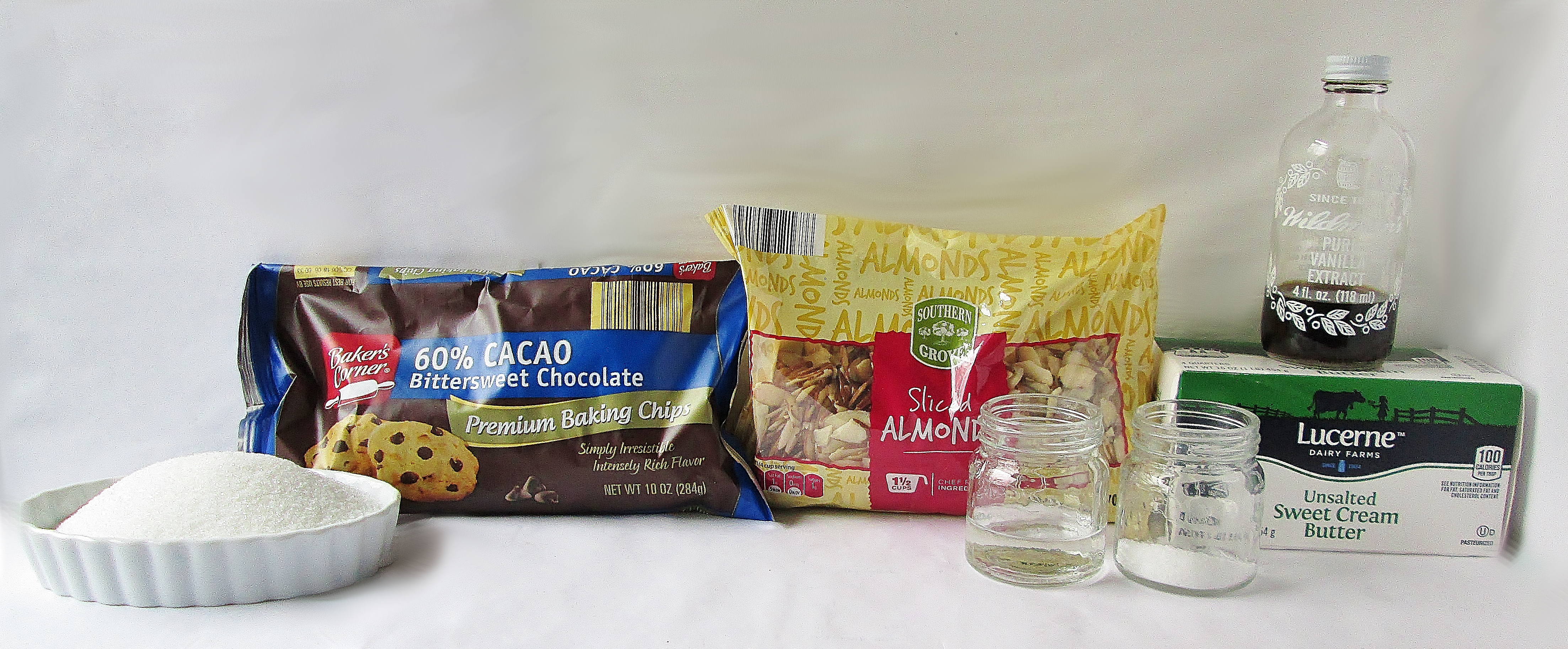 ½ cup sliced almonds
½ cup unsalted butter
2 tbsp water
½ cup sugar
¼ heaping tsp kosher or sea salt
1 tsp vanilla extract
6 oz 60% cacao bittersweet morsels (approximately ¾ cup)
a little extra salt for sprinkling, optional
Makes 14 oz of toffee

.
INSTRUCTIONS:
Preheat your oven to 350°. Line a bread pan with aluminum foil and set aside.Toast your almonds for 3-5 minutes and allow to cool on the pan. Coarsely crush them with a rolling pin or, if you're me, you can just crush them with your hands.

In a small saucepan melt your butter, water, sugar, and salt on medium heat and whisk to combine. Continue whisking for 10-15 minutes or until the mixture becomes amber brown and opaque. It will be foamy and butter-colored through most of the process (the color change doesn't come until the last 2-3 minutes).
Quickly whisk in the vanilla. Pour the hot caramel mix into the foil-lined bread pan and sprinkle 3-4 tbsp almonds across the top. Allow it to cool for 45 minutes or until hardened.


When the caramel is hard, melt and stir your chocolate  in a double boiler and pour it on top of the caramel in the pan. Sprinkle on the remainder of the almonds and, if desired, a light sprinkling of salt. Allow to cool for 1 hour or until solidified.

Check out our other candy recipes! 🙂
Save