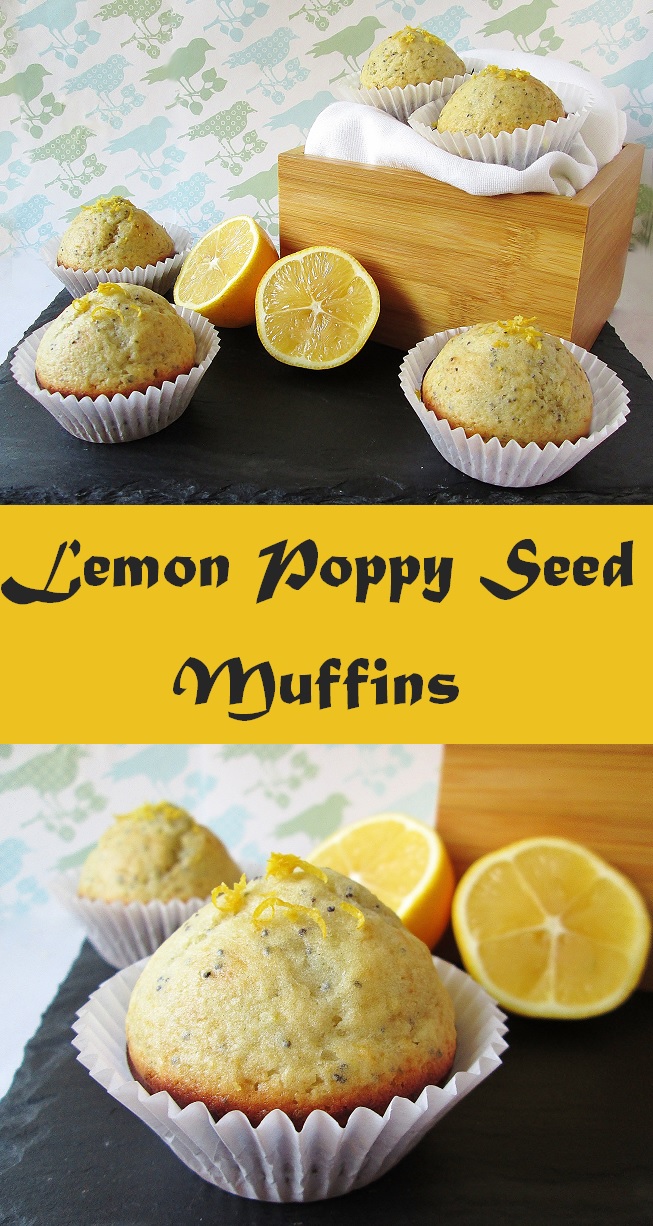 In the book Sabriel, the main character and her companions stop at an inn called "The Sign of Three Lemons," which is named for the lemon trees in the middle of the town square. The innkeepers use these lemons to make scented soaps and a variety of delicious dishes. I wanted to make a lemon dish in honor of the inn for my menu, and lemon poppy seed muffins seemed quite fitting. ^.^

This recipe was originally developed by Creme de la Crumb. I love how tender and lightly sweet the muffins are, with just the right amount of lemon and poppy. Enjoy! 🙂

P.S. These are great for freezing. I froze mine in a ziplock bag to save for post-baby breakfasts!
 a
Lemon Poppy Seed Muffins

"Surprisingly, the Sign of Three Lemons was quite a pleasant inn. A whitewashed building of four stories, it fronted onto a smaller square some two hundred yards from King Anstyr's Fountain Square. There were three enormous lemon trees in the middle of the square, somehow thick with pleasant-smelling leaves and copious amounts of fruit, despite the season. Charter Magic, thought Sabriel, and sure enough, there was a Charter Stone hidden amongst the trees, and a number of ancient spells of fertility, warmth and bountitude. Sabriel sniffed the lemon-scented air gratefully, thankful that her room had a window fronting the square."
INGREDIENTS: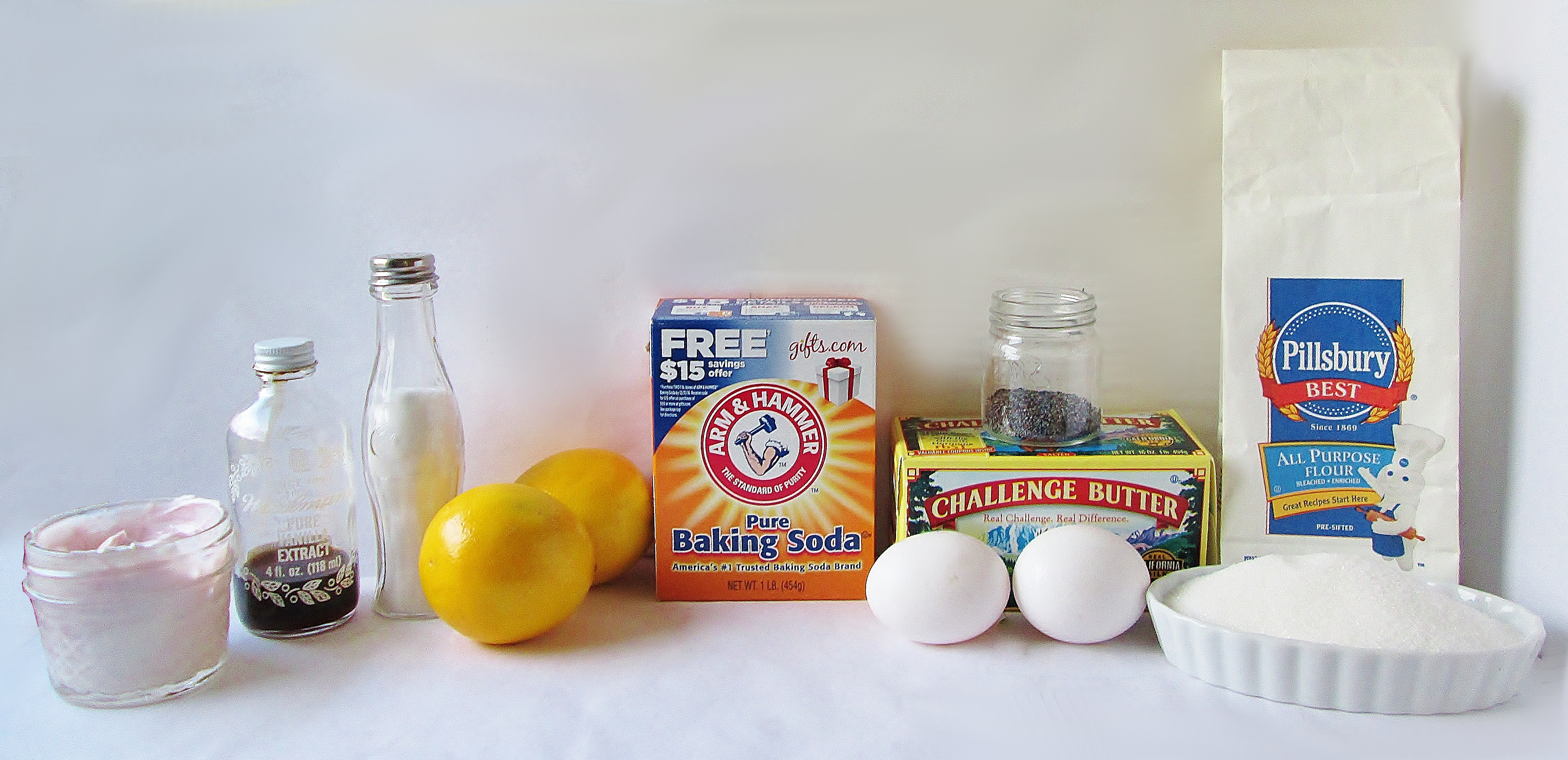 1⅓ cups flour
½ tsp baking soda
½ tsp salt
¼ cup butter
¾ cup sugar
2 eggs
1 tsp vanilla extract
zest of 2 small lemons (approximately 2 tbsp)
1 tbsp lemon juice
¾ cup plain Greek yogurt
1 tbsp poppy seeds
extra zest (optional)
Makes 12 muffins

.
INSTRUCTIONS:
Preheat your oven to 450°. Lightly grease a muffin pan and set side. In a medium bowl, whisk together your flour, baking soda, and salt. Set aside.
In an electric mixer on medium speed, cream together your butter, sugar, eggs, vanilla, zest, juice, and yogurt until smooth. Gradually beat in your flour mix. Stir in the poppy seeds.

Fill the wells in your muffin pan about 1/2 way with batter. Bake for 10-14 minutes or until a toothpick inserted in the center comes out clean. Move the finished muffins to a wire rack for 10-15 minutes to cool completely.