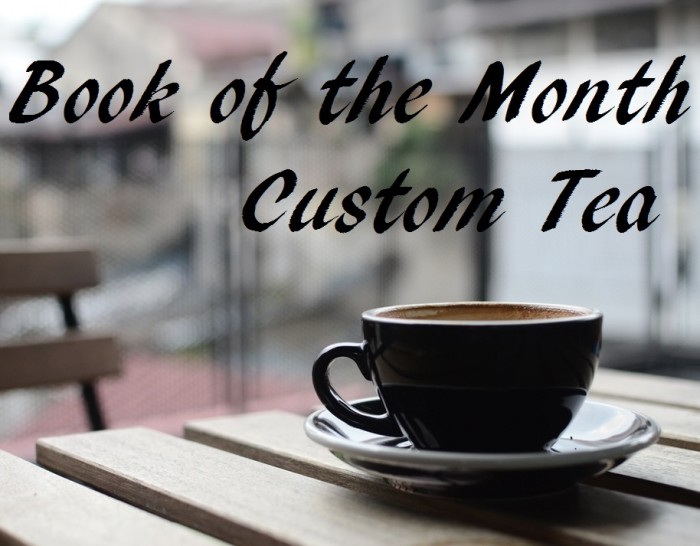 In the book Sabriel, toffee and dried fruit are the snacks that help Sabriel make it through her trek through the wintery Old Kingdom. I was intrigued by the idea of making a toffee tea, so I took a look at some of the custom blends other people had made on Adagio.com to get a sense of how they achieved the right balance of flavors for toffee tea. Chocolate and caramel seemed to be the two standbys, usually paired with a nut flavor (almost always almond). I developed my own chocolate/caramel ratio to get the right balance of flavors and added in some hazelnut to make it unique. Enjoy!
 a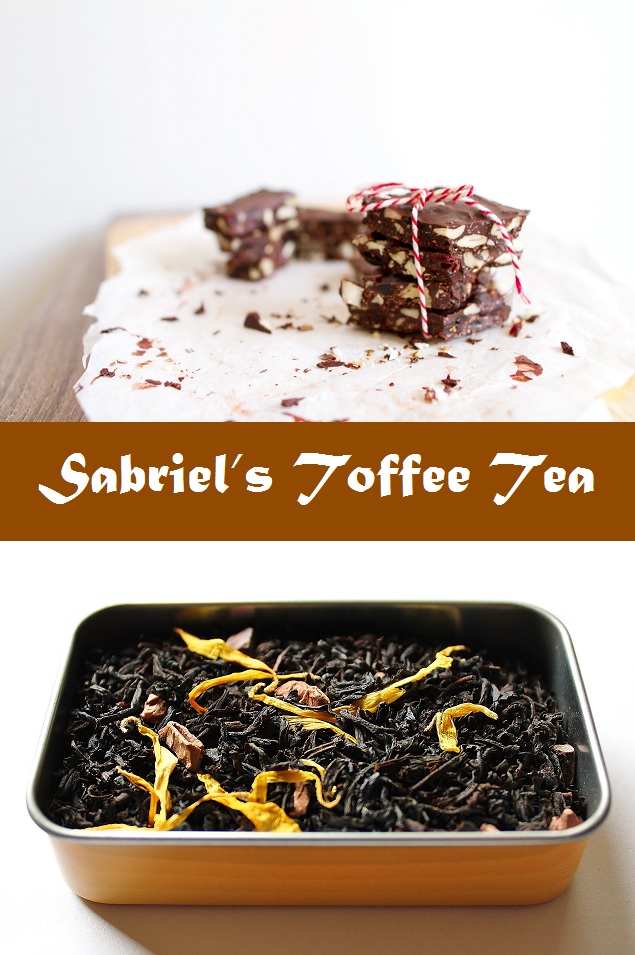 a
Dessert in a cup! The dark flavor of the chocolate tea combined with cocoa nibs is sweetened and lightened by the caramel flavor. The hazelnut adds a nutty scent to the blend and a warm, slightly earthy flavor that bridges the gap between the intensity of the chocolate and the sugary caramel. You can add sweetener if you want (I almost always do, for black teas), but if you don't have a major sweet tooth, you may find it's fine without it. A little milk is delicious with it too!
a
You can order it here!