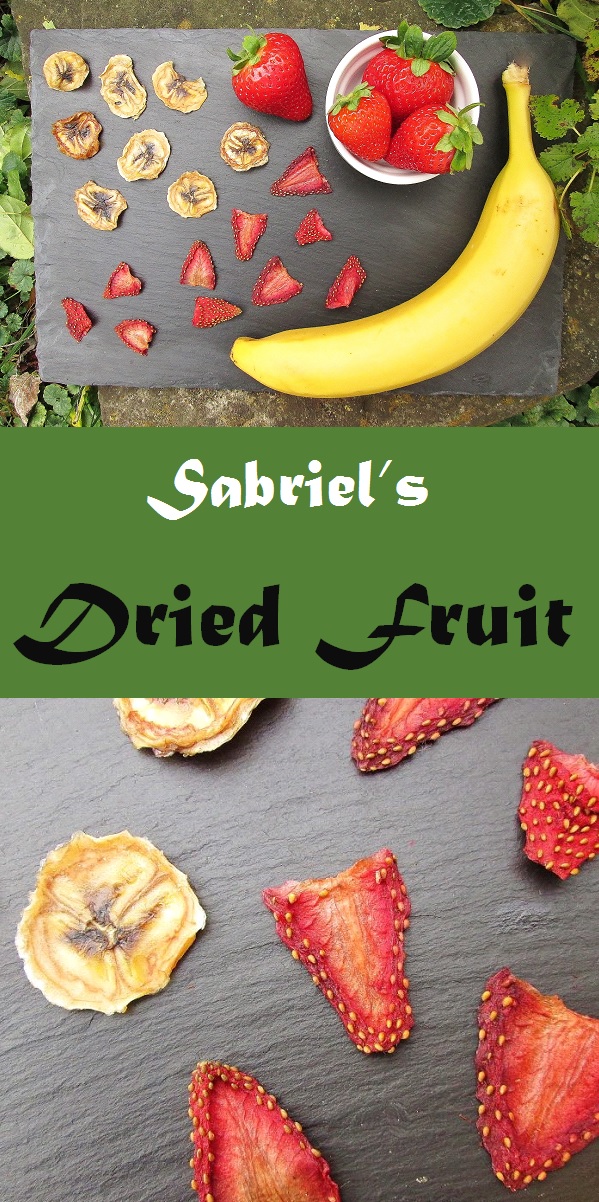 Welcome to our latest Book of the Month: Sabriel, the first installment in Garth Nix's Old Kingdom trilogy! Sabriel was on my TBR for years before I FINALLY got around to borrowing the audiobook from my library last September. It was sooo good! I love Sabriel as a main character, and did I mention that the audiobook is narrated by Tim Curry? So yeah, there's that awesomeness too. Plus, some of the foods in the book sound SO delicious that I knew I wanted to make a menu for Sabriel here on blog. So here we go!
When Sabriel first visits the Old Kingdom, she must trek through the snowy, treacherous countryside to her father's house. Her only sustenance: dried fruit and homemade toffee.

I've made fruit chips from apples before, but I'd never tried making more traditional dried fruit. Now seemed like as good a time as any to try! Plus, with a new baby taking up pretty much all my time, I could use some healthy, ready-made snacks to save for emergency munchies! 🙂
a
Sabriel's Dried Fruit: An AWR Original Recipe!

"With decision came action. Sabriel dropped her skis and pack, stuffed some dried fruit and home-made toffee in her mouth for quick energy, and adopted the meditative pose that made Charter Magic easier."
 a
INGREDIENTS: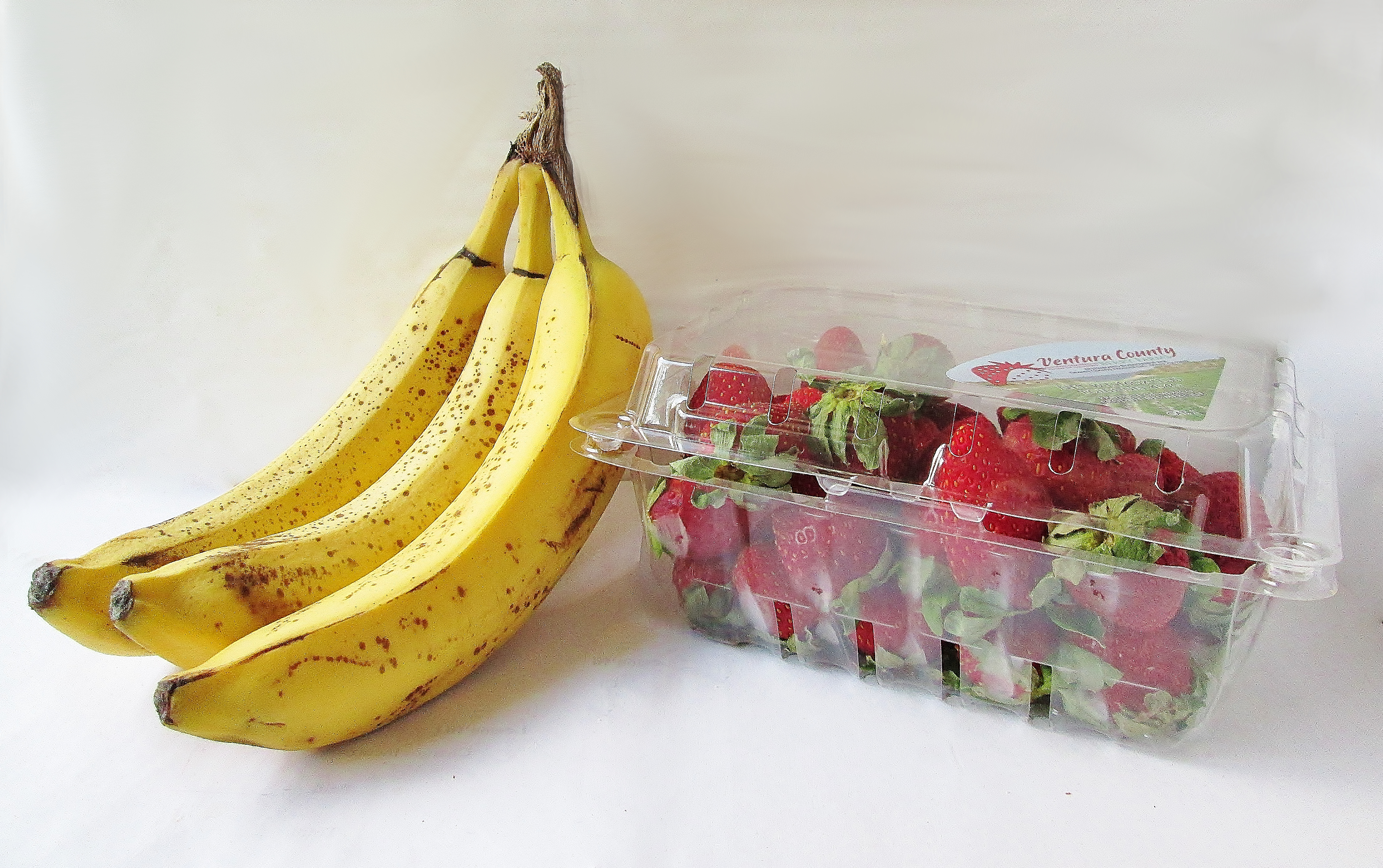 1 heaping cup strawberries
2-3 bananas
Makes approximately 1 cup dried fruit

.
INSTRUCTIONS:
Preheat your oven to 200° (EXACTLY 200°—even 10° higher will be too much for the bananas). Line two baking sheets with parchment paper.
Slice your fruit into 1/4″-thick slices. Place the bananas on one sheet and the strawberries on the other, spaced evenly apart.

Place the bananas on the top rack of the oven and the strawberries on the bottom. Bake for 1 1/2 hours. Flip the fruit, rotate the pans, and swap which racks they're placed on. Bake for 1 hour more, checking every 15 minutes or so for doneness. Some of the smaller pieces may finish early.
Transfer the fruit to a wire rack to cool.
Store in a cool, dry place in a sealed container or snack on it while fighting the undead in the Old Kingdom!