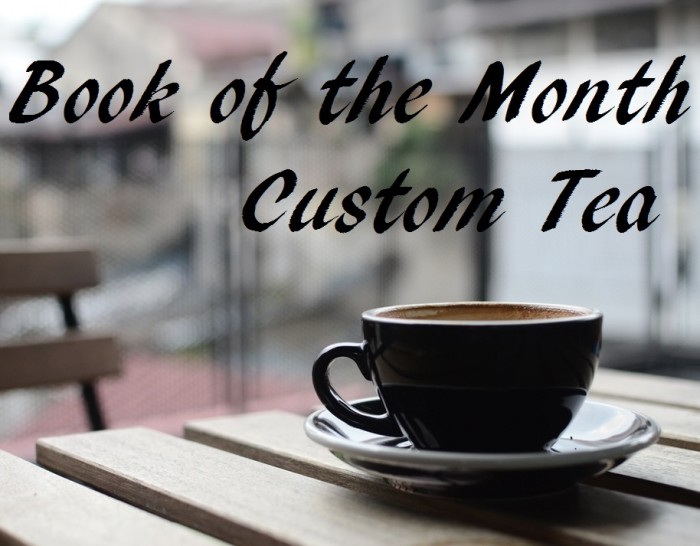 Hi, everybody! Our new book of the month is James and the Giant Peach, and we're kicking things off with a custom peach tea!
I already have a white peach tea I love (Becky's Peach Tea from Tom Sawyer), so when it came time to design a tea for James and the Giant Peach, I decided to challenge myself and try something with more oomph.
I'll admit, I'm kinda picky when it comes to fruit teas. I want them to be light and delicately sweet—not heavy or cloying. As I searched for options, two Adagio teas caught my eye: Rooibos Peach and Honeybush Apricot. Both varieties have what I like to refer to as a "sunny" flavor (bright and somehow warm), so I decided to blend them together and see what I got! I also added some cream tea to make the flavor profile a bit more unique and threw in some dried apricot pieces to make sure the peachy flavor didn't get lost in the shuffle. The result was a blend with bright peach flavor and just enough cream to mellow things out. Huzzah! 🙂
 a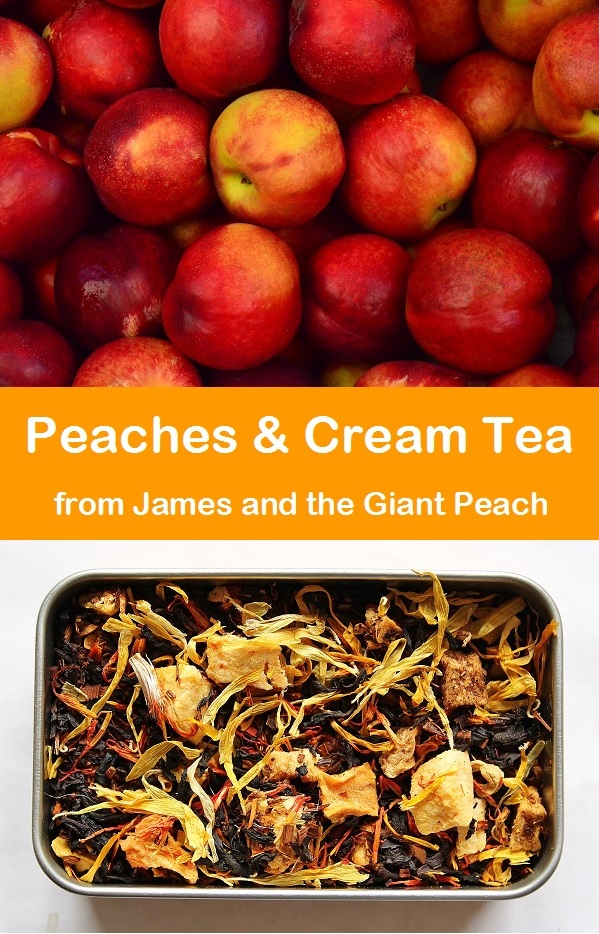 a
When you smell the leaves in the tin, the bright, warm scent of rooibos hits you, with subtle hints of peach in the background. Once brewed, I could actually smell the black cream tea a little more, and the peach was just a bit more evident. The blend's combo of multiple types of tea created a flavor complexity I really enjoyed. You get a light peachy/apricot flavor from the rooibos and honeybush, but the cream tea is black, which gives you a more robust background flavor (not too strong, though—just enough to support the lighter flavors). Like many rooibos, this tea good without sugar, but you can add a little if you want (and even some milk, if you want to intensify the cream flavor).
a
You can order it here!
Save