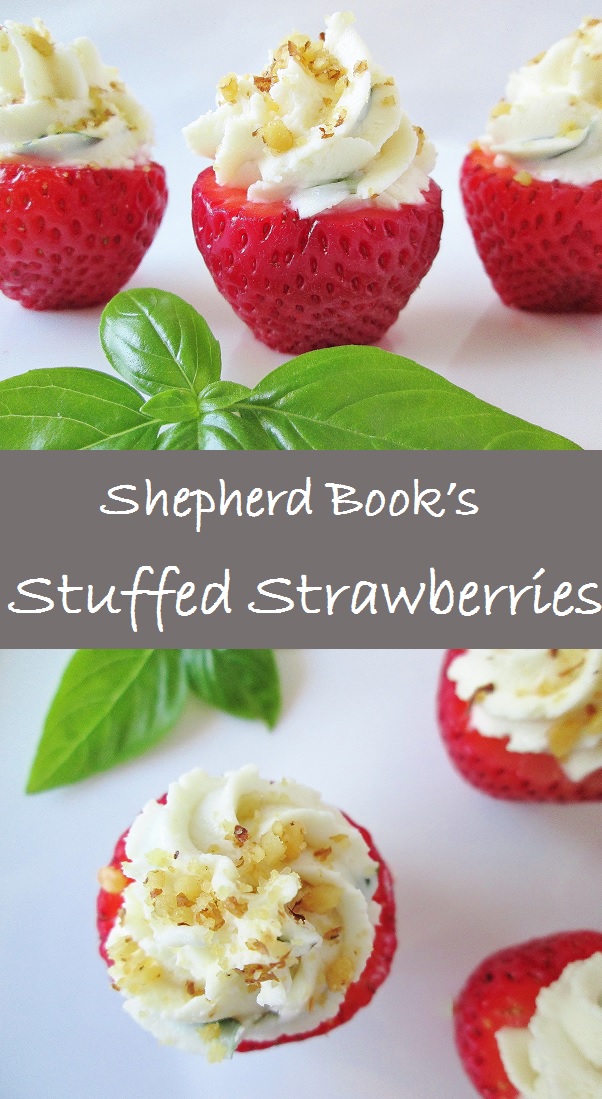 Howdy, folks! Today's recipe marks the start of our first TV show menu of the year. It's themed after one of my favorite shows: Firefly!
The show is set in a dystopian future when mankind leaves Earth to terraform the universe. The arm of the law doesn't really reach the outer systems, which have taken on an attitude toward law and justice reminiscent of the Wild West. The show follows the travels of the crew and passengers of the spaceship Serenity.
In the first episode, the ship's mechanic convinces a preacher named Shepherd Book to travel with them, and he pays for his passage with something unusual: a small box of strawberries.
It may seem strange at first, but fresh food is a precious commodity in the world of Firefly, where people traveling on spaceships mostly cook their meals from preserved foods. As it turns out, the abbey where the preacher lived had it's own garden, and he was able to take lots of fresh goodies with him when he left. So he cooked a huge meal for everyone their first night on the ship!

This simple, fresh recipe is what I imagine Book would have made with the strawberries he brought on board. That is, if the crew didn't eat them all straight out of the box first! 😉 These berries have been hollowed out and filled with a blend of goat cheese, honey, fresh basil, and crushed walnuts. A perfect blend of sweet, savory, and creamy! 🙂
 a
Shepherd Book's Strawberries

Book: I'm called Book.
[shakes Kaylee's hand]
Book: Been out of the world for a spell… like to walk it a while. Maybe bring the word to them as need it told.
Kaylee: Well, I'm Kaylee. And this here's Serenity; and she's the smoothest rid from here to Boros for anyone can pay. Can you – pay, or…
Book: Well, I have a little cash. And uh…
[pulls out & opens a box filled with, what we find out is, strawberries]
INGREDIENTS:
2 tbsp chopped walnuts
4 oz goat cheese
1 tbsp honey
1/2 tbsp finely snipped fresh basil
12 strawberries
Makes 1 dozen stuffed strawberries

.
INSTRUCTIONS:
Toast your walnuts in a 350° oven for 5 minutes or until lightly brown. Allow the nuts to cool completely on the pan.

With an electric mixer, beat the goat cheese and honey in a bowl until smooth. Stir in the basil leaves.

With a small, sharp knife or strawberry huller, cut the centers out of your strawberries, making the sides about 1/4-inch thick. Trim a little bit off the bottom of each strawberry so they stand upright.

Snack on the scraps you trim from the berry. It's your right as chef! 😉

Scoop the goat cheese mix into a piping bag fitted with a jumbo star tip and pipe the mix into each strawberry.

With a rolling pin or food processor, crush your walnuts into a dust. Sprinkle this dust on top of the strawberries.


Serve as payment for passage on the spaceship Serenity.

These are so delicious and easy. I love the fresh sweetness of the berry blending with the creaminess of the cheese, and the intermittent bits of basil really wake up your taste buds. It only took me about 15 minutes to throw everything together—talk about a win!

 

 
Check out our other strawberry recipes! 🙂
Save