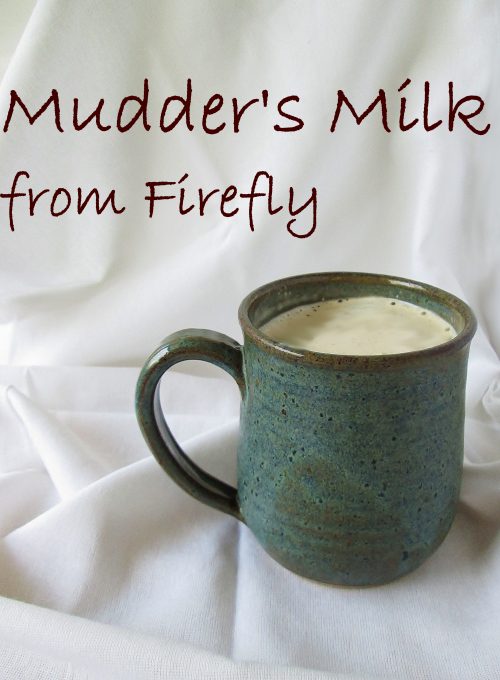 In the episode "Jaynestown," the crew of the spaceship Serenity stumbles upon a poor town of clay farmers (known as "mudders") who've erected a statue to Jayne in their town center.

As it turns out, Jayne committed an accidental act of generosity during his last visit, and the mudders now consider him to be their hero. Now that he's back, they sing his praises and treat him to unlimited rounds of mudder's milk—their alcoholic beverage of choice.
Jayne describes mudder's milk as "all the protein, vitamins, and carbs of your grandma's best turkey dinner, plus 15 percent alcohol." Our version is a vanilla protein milkshake blended with a bit of oats, flax meal, and cinnamon—along with a couple shots of hazelnut Baileys. So drink up and get ready to sing another verse of "The Hero of Canton"!