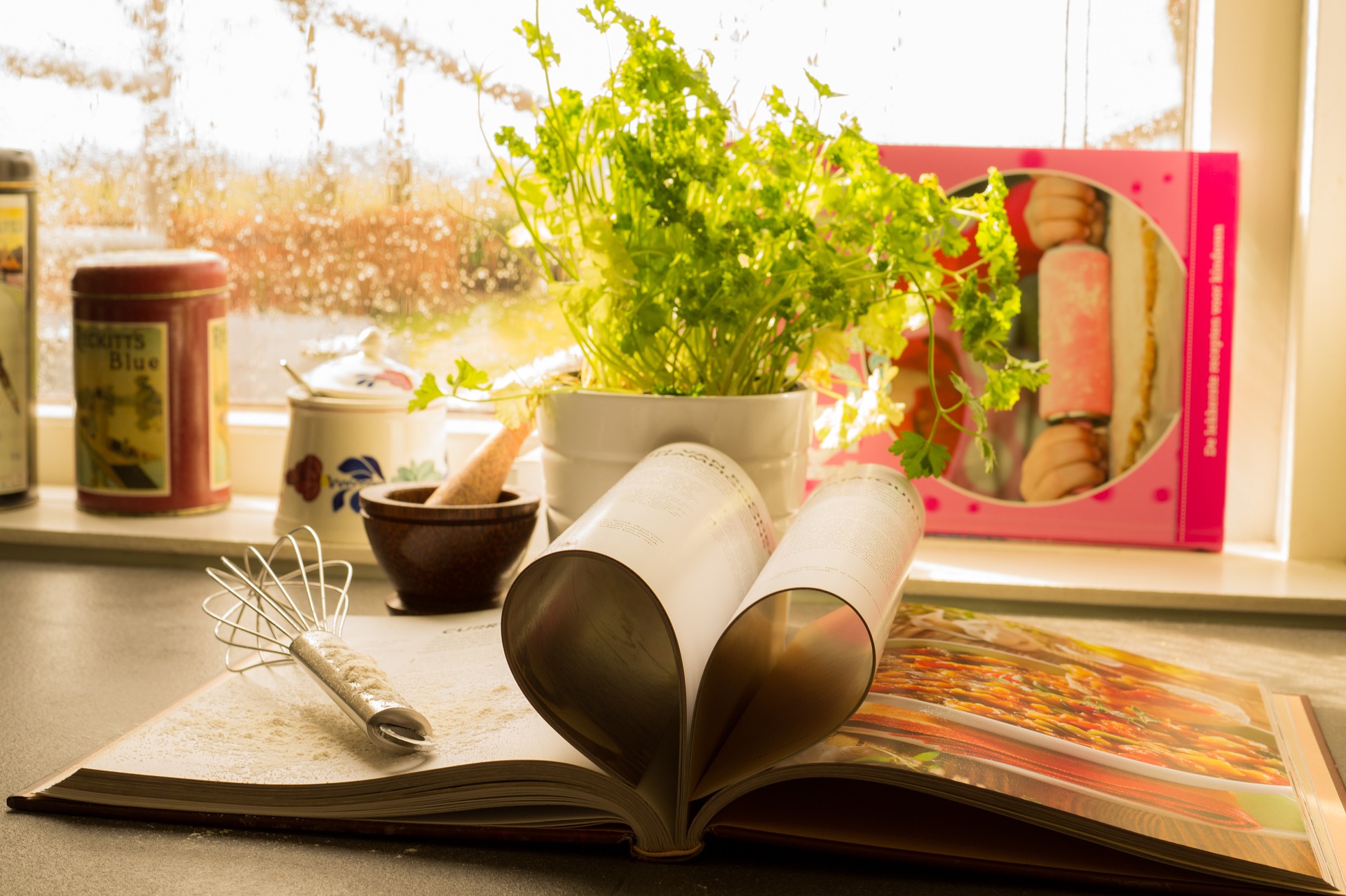 February is drawing to a close, and I'm happy to say we're settling in well with our new baby, and it looks like I'll be able to be more active on the blog in the coming weeks. That in mind, I think the time is right for another big announcement that I've been waiting on for a long while:
I'M WRITING A COOKBOOK!!!!! 😀 😀 😀
You're probably thinking "How on earth are you gonna do this with a newborn?" but don't worry. This project has been actually been in the works for several months now. The reason I didn't announce it before is that we didn't get the contract finalized until a week before my baby was due. I didn't want to drop such a big piece of news right before disappearing from the blogosphere for a month, so I decided to wait until I was sure I'd be more present and available to post updates.
But now I can share all the juicy details!
Here's the story: Last fall, Skyhorse Publishing emailed me and asked if I'd be interested in writing a cookbook featuring recipes from my blog (plus a few new ones).
Would I? Would I? Hmm lemme see…
Needless to say, I was all over that like metaphors in a Melville book. So while we emailed back and forth about the contract, I started work on the recipes!
Most appear on the blog, but several needed to be redone so that they would be original recipes. I often use other people's recipes here on the blog (which is ok as long as you write your own instructions, take your own pictures, and credit the source—all of which I'm very careful to do). But for a cookbook, it needs to be my own recipe. I also started retaking pictures of my older recipes, since my photography skills are waaaaay better now than they were three years ago. I even bought myself a fancy new camera!
So here are the details…
We've decided the cookbook will have a literary teatime theme, with recipes divided into three categories (Savories, Bread & Muffins, and Sweets). Plus, there will be additional sections for tea alternatives like hot chocolate and directions for how to create some of your own tea blends. We decided to only include recipes from classic books (to keep things simple) instead of including menu items from Pop Culture Corner.
Right now we're looking at a publication date of June 2018, so keep a look out for it when summer rolls around!
I'd like to post regular updates on progress, so I've got a question for you: How often do you think you'd like to hear about cookbook stuff? I was thinking of doing one of the following:
a monthly scheduled post just for cookbook updates
a random post once in a while when a big milestone is reached
tiny updates just on social media whenever they occur
How would you like to get your cookbook news?
Let me know in the comments below!