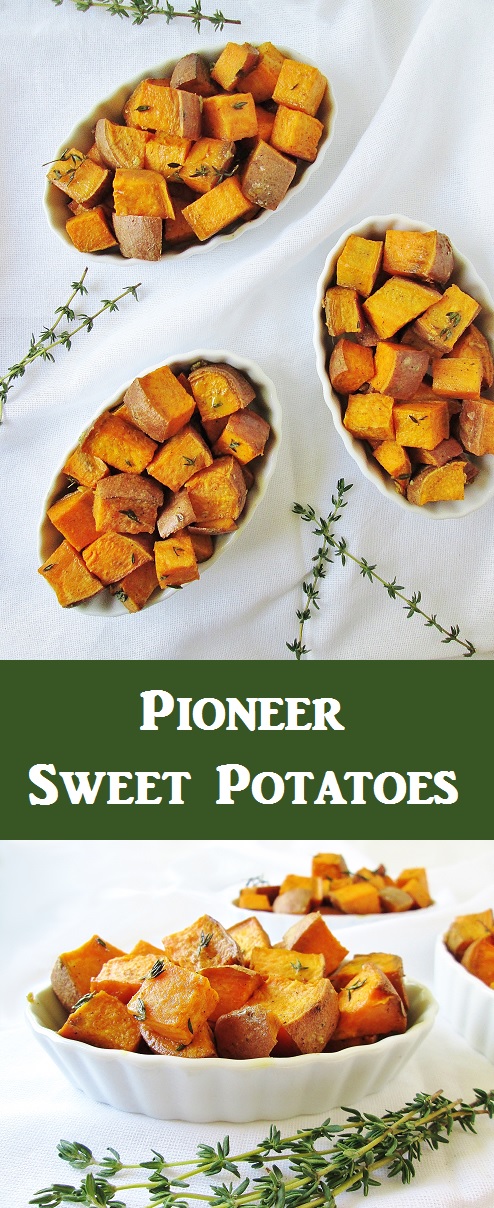 In the Little House books, many of the foods are simple and hearty, but they're also a little unusual. You don't see many people eating smoked venison or salt pork these days, and Johnny cake is even more rare. So I thought it would be fun to take some time to make a pioneer food that's a little more familiar to modern palates: roasted sweet potatoes.
Like most Midwesterners, I've eaten sweet potatoes all my life, so it was fun for me to read about a food I recognized in the  Little House books. In Little House on the Prairie, a friend brings some sweet potatoes to Christmas dinner, and the Ingalls family bakes them whole in the ashes of the fire. I wanted to make something a bit more involved that still remained true to the simple, natural way the Ingalls cooked, so I diced my potatoes and roasted them (skins still on) with a little salt, pepper, garlic, and fresh thyme.
The end result was a hearty dish perfect for a pioneer kitchen! 🙂
Pioneer Sweet Potatoes

"Mr. Edwards was taking sweet potatoes out of his pockets…He thought Pa and Ma might like them, with the Christmas turkey. There were nine sweet potatoes. Mr. Edwards had brought them all the way from town, too…For Christmas dinner there was the tender, juicy, roasted turkey. There were the sweet potatoes, baked in the ashes and carefully wiped so that you could eat the good skins, too…That was a happy Christmas."
INGREDIENTS: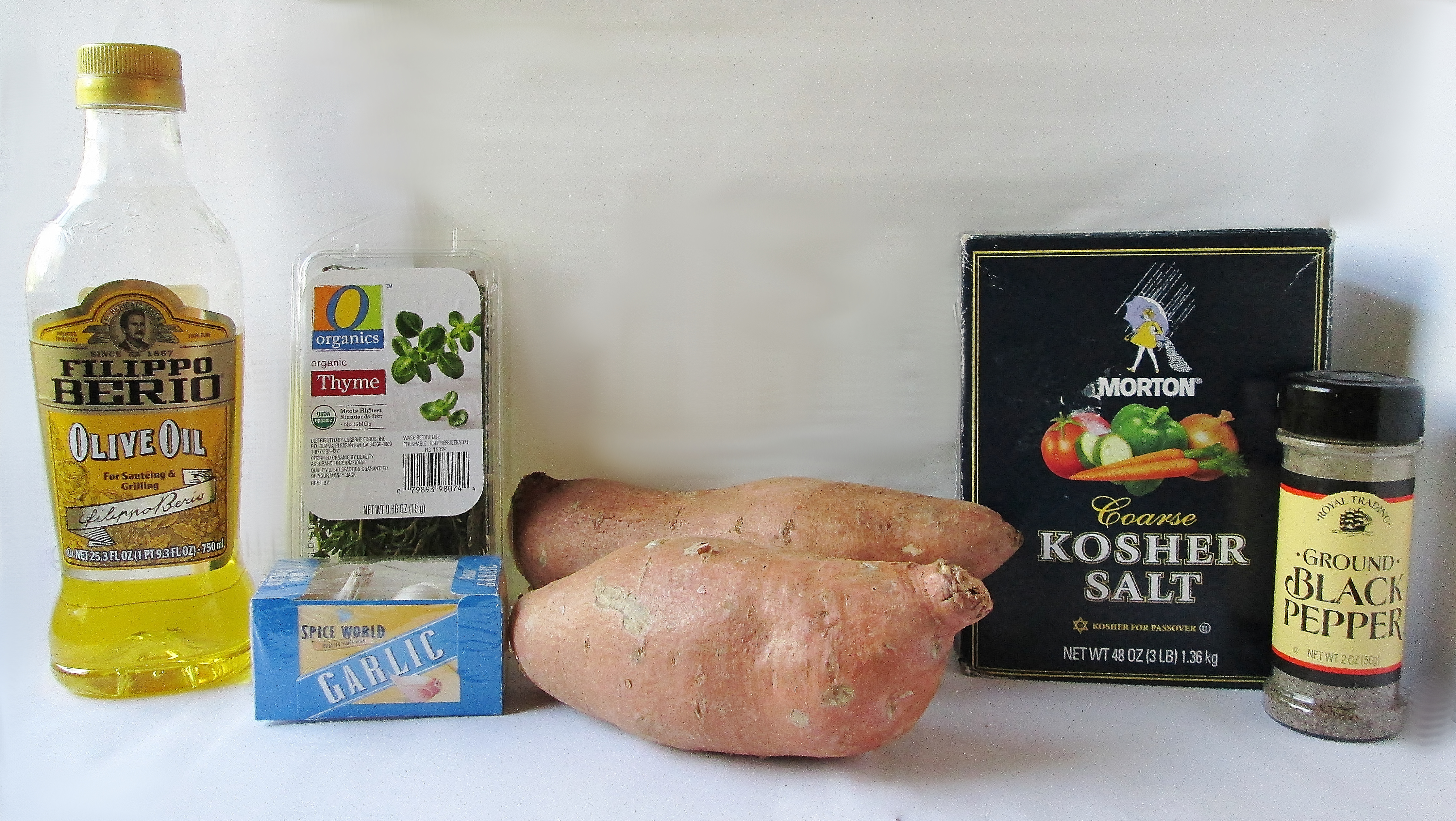 2 large sweet potatoes
3 tbsp olive oil
2 large cloves garlic, minced
1 tsp kosher salt
1/4 tsp black pepper
2 tsp fresh thyme
Makes approximately 4 servings

.
INSTRUCTIONS:
Preheat your oven to 375°. Chop your sweet potatoes into 1-inch cubes and add them to a large bowl. Add the rest of your ingredients to the bowl and toss to combine.

You can peel the potatoes beforehand if you want. I decided to leave them on for a more rustic look.

Spread the seasoned potatoes onto an ungreased baking sheet and place them in the oven.

Bake for 25-30 minutes or until fork tender, stirring the potatoes halfway through.

Want more potato recipes? No worries! 🙂