A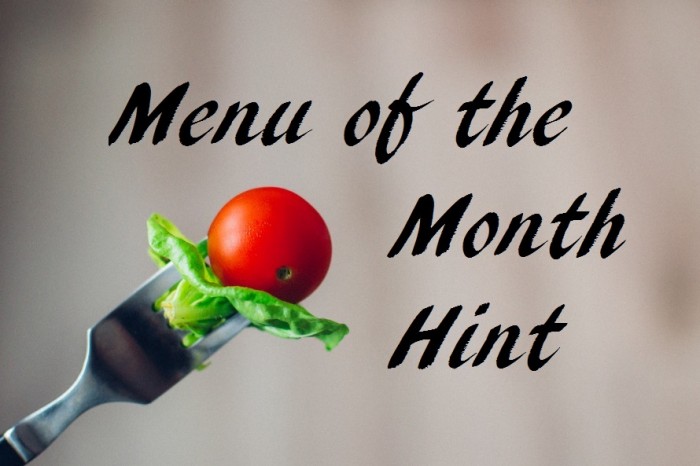 Man oh man, the end of the year came up FAST. Christmas was wonderfully hectic this year. I made apple pie spice candied walnuts, coffee muffins, almond white hot chocolate, Reese's Pieces chocolate chip cookies, honeycomb candy, almond toffee, wine-marinated frozen grapes, and SO MANY batches of peppermint humbugs! 🙂  So if I've seemed absent on social media or took forever to respond to blog comments, I blame the fact that Christmas was holding me captive in my kitchen. 😉
In the midst of the craziness, I still managed to crank out a menu I've been wanting to make for a looong time: food for The Nutcracker! I always have fun with festive, seasonal menus, and Nutcracker was no exception. Let's take a look at what we made!
a
Holy Dancing Sugar Plums, Batman! I started our Nutcracker menu with a Christmas classic: Roasted Chestnuts. Though the Mister continually insists that they don't count because I made them in the stove instead of "o'er an open fire", I think they turned out pretty delicious. And one of the comments on the original post got me thinking that coating them with cinnamon/sugar would make them even better! Next came Clara's Christmas Tree, a pine-shaped pastry recipe that rocketed up to become one of my most shared recipes (thanks, folks!). Our side dish was a fun cheese and cracker recipe: Mouse King Cheese Bites. Finally, we ended with homemade Byzantine Sugar Plums for dessert and a Sugar Plum Punch bonus recipe!

One Nutty Tea. Our Nutcracker-themed Christmas tea featured a mix of chestnut tea balanced with gingerbread flavor. It's one of my simpler blends, but I'm such a big fan of Adagio's chestnut tea, I didn't want to overshadow the base-line flavor too much.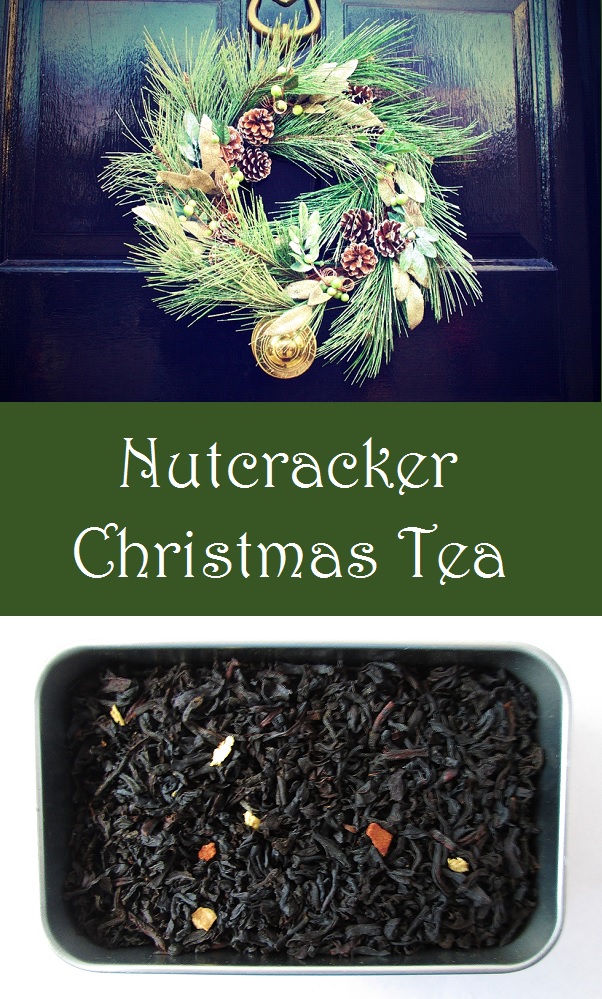 a
Thank you to everyone who completed our survey! With my first baby due in just a few weeks (!!!), I'm looking to make some changes to how I organize my posts next year. To help with the decision-making process, I created a survey for you all to let me know a little bit about yourselves, how and when you view posts, and what you think of certain scheduled posts. Thank you SO much—your feedback has been super helpful, and I plan on publishing a post in the beginning of January explaining the changes you can expect to see in the coming year. If you'd like to fill out the survey and haven't yet had a chance, you can access it here.
a
Make way for Baby! As I mentioned above, Baby is due quite soon (to the tune of January 22nd, but we have reason to believe they may come a bit later). I plan on announcing the birth briefly either here or on social media within a couple days of the big event. After that, I have finished recipe posts scheduled and ready to go for the next several months. So no matter how hectic things get when the new little one comes a long, you'll still see new material posted here on the regular. I just won't be as present on social media, and it will probably take a while to respond to comments. But sharing pictures of a new cute baby totally makes up for that, right? 😉
a
But now let's look ahead to January and our new Book of the Month hint photo!
Any guesses at what the next book will be?

The new menu premieres this Thursday! 😀