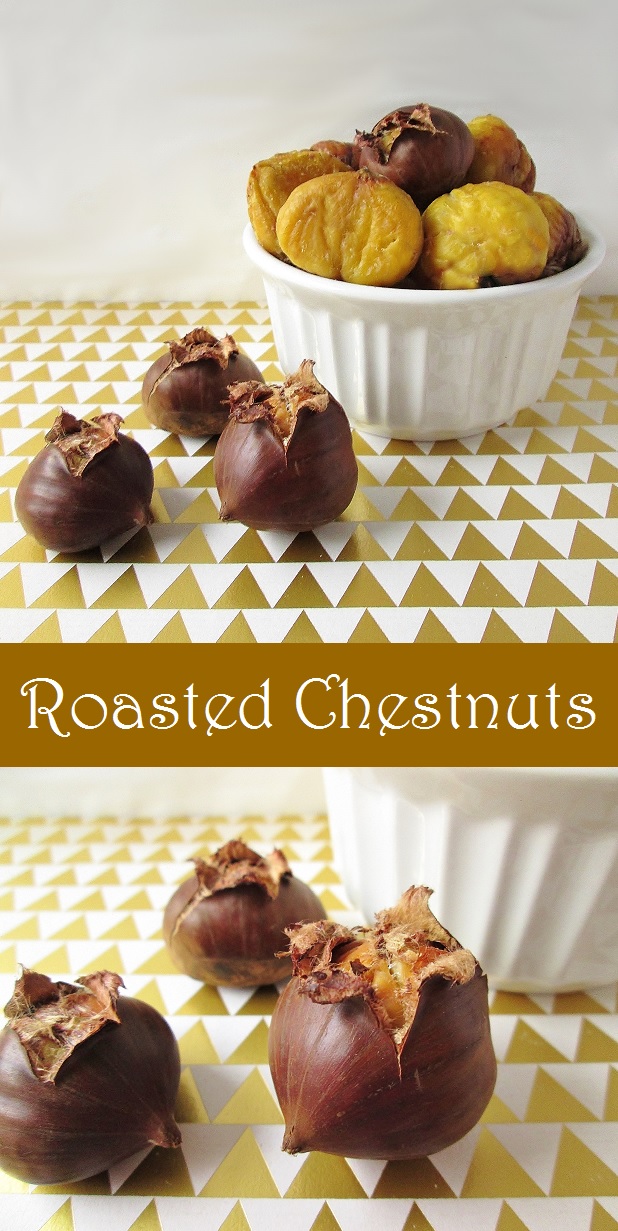 This month we're making a menu for a play: The Nutcracker! The story is so well-known and beloved that I knew it would be downright sinful to pass up the chance to make a menu for it. Plus, what better way to get in the mood for Christmas than with some Nutcracker food?

When I was brainstorming Christmasy, Nutcracker-themed recipes, roasted chestnuts sprang to mind almost immediately. I'd never made roasted chestnuts before planning this menu, so I was really excited to try them. There's a little bit of a trick to making them easy to peel, but the warm, savory nuts inside are well worth the extra effort.
P.S. I used a method outlined on Tori Avey's blog, which you can check out here.
a
Roasted Chestnuts
 a
INGREDIENTS: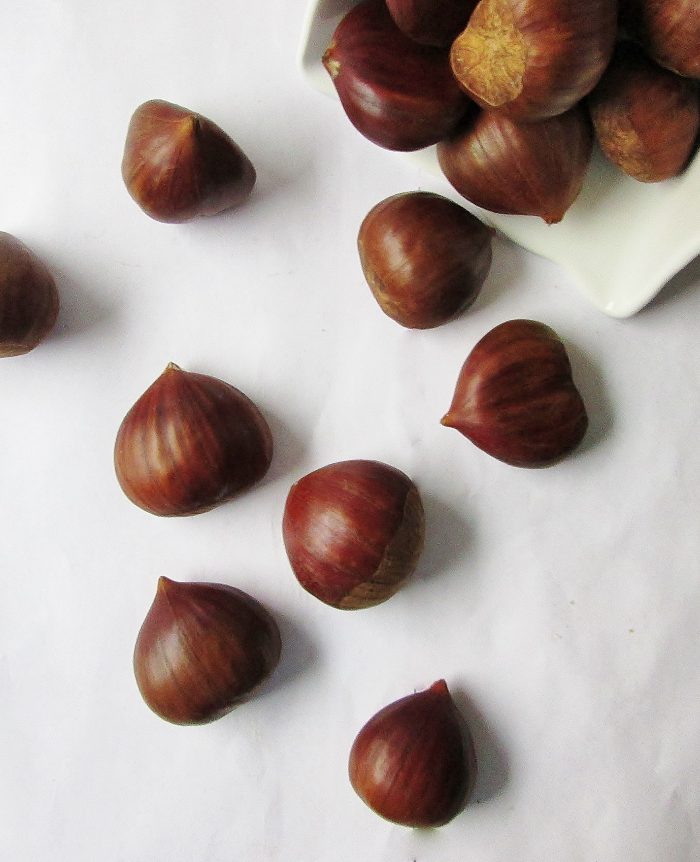 Makes 12-15 chestnuts (Expect to lose a few in the shelling process—chestnuts go bad quickly, and it can be hard to tell from the outside if one has spoiled. If a nut bursts open after roasting and its inside looks dark or gray, discard it.)

.
INSTRUCTIONS:
Preheat your oven to 425°.
Turn each nut onto it's flat side, so the curved side is facing upward. Cut a large "X" across the top of the shell, far enough in that it pierces the shell but not so far that it gouges the nut within. You can use a paring knife or special chestnut knife, but I like to snip them with kitchen scissors.

Cutting the shell open allows steam to escape as the nuts roast.

Next, place your chestnuts in a saucepan and fill the pan with just enough water to cover the chestnuts. Heat the water until simmering.
Strain out the nuts and scatter them on a baking sheet. Place the baking sheet in the oven for 15 minutes or until the shells have burst open and the nut inside is golden yellow.

Pour the hot nuts into a large bowl and cover with a clean kitchen towel. Allow to sit for 15 minutes (allowing the nuts to steam makes them easier to peel).
Peel the shells and tough inner lining from the nuts, working quickly since the shells are easier to remove when warm. You can use the tip of a butter knife to pry open the shells if they're giving you a hard time.
Serve warm around an open fire with your favorite nutcracker companion.