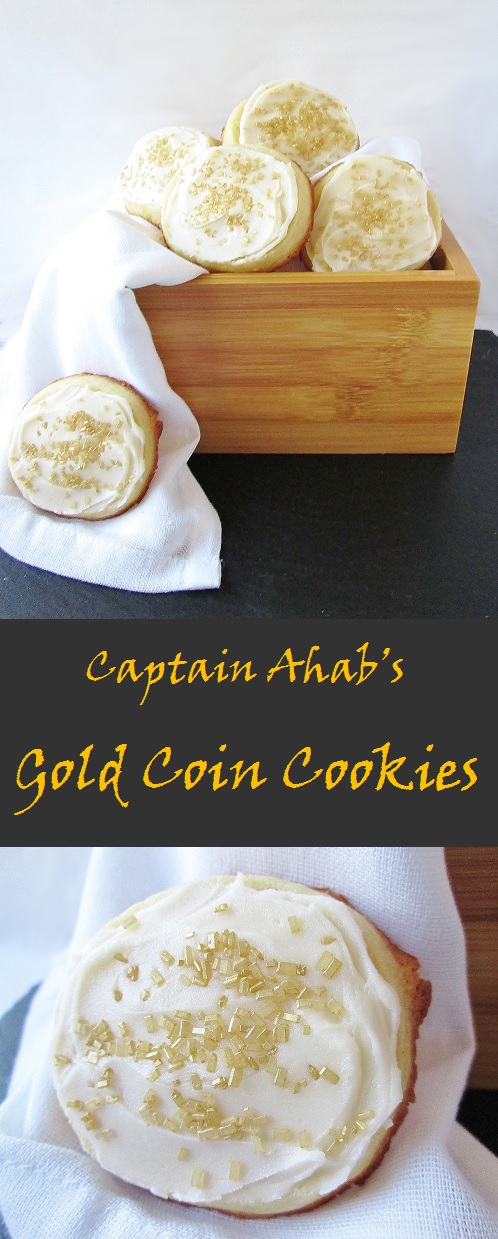 Captain Ahab's gold coin is such a famous bit of Moby Dick iconography that I wanted to pay tribute to it in our Moby Dick menu. But how?

I decided to save the coin as inspiration for dessert since it's so special, and I whipped up some lemon butter cookies with vanilla frosting and gold sprinkles: gold coin cookies! I've been working on developing a lot of my own recipes for baked goods lately, so I decided to make a lemon version of my own butter cookies and combine it with my new frosting recipe. The results were delicately sweet with just the right balance of lemon and vanilla. The cookies themselves are tender and soft, and the sprinkles add just the right combo of shimmer and texture. A fitting dessert for such a classic book!

 a
Ahab's Gold Coin Cookies: An AWR Original Recipe

"All ye mast-headers have before now heard me give orders about a white whale. Look ye! d' ye see this Spanish ounce of gold?" [Ahab said] holding up a broad bright coin to the sun. "It is a sixteen-dollar piece, men. D' ye see it? Mr. Starbuck, hand me yon top-maul."
Receiving the top-maul from Starbuck, he advanced toward the mainmast with the hammer uplifted in one hand, exhibiting the gold with the other, and with a high raised voice exclaiming: "Whosoever of ye raises me a white-headed whale with a wrinkled brow and a crooked jaw; whosoever of ye raises me that white-headed whale, with three holes punctured in his starboard fluke look ye, whosoever of ye raises me that same white whale, he shall have this gold ounce, my boys!"
INGREDIENTS: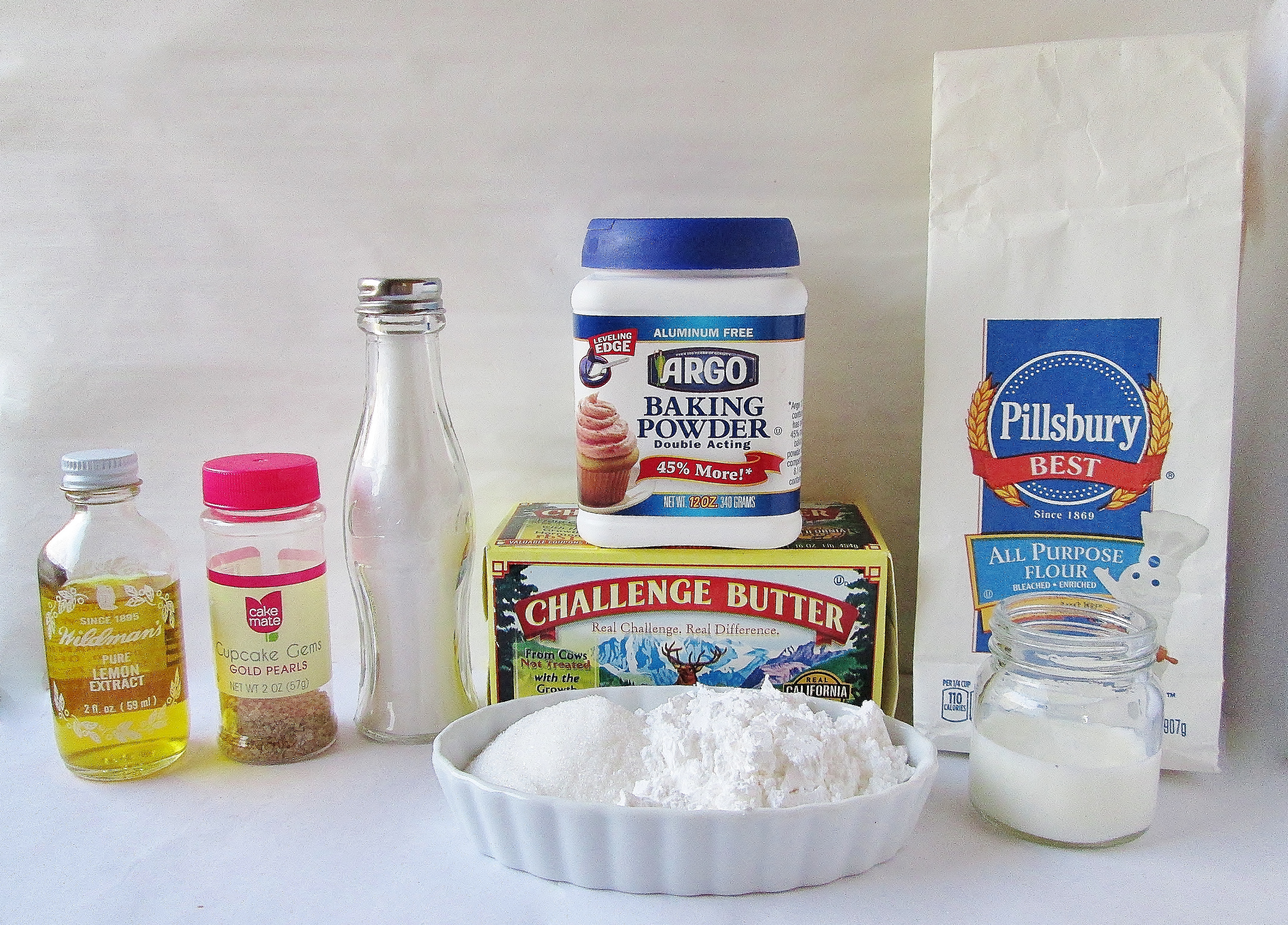 For the Cookies

1/2 cup softened butter
1/4 cup powdered sugar
1/4 cup granulated sugar
1/4 tsp salt
1 1/2 tsp lemon extract
2 tbsp milk
1 cup flour
1/8 ts baking powder
2 tsp gold sprinkles

For the Frosting

3/4 cup softened butter
3 cups powdered sugar
3 tbsp milk
1 1/2 tsp vanilla
Makes 20 cookies

.
INSTRUCTIONS:
Preheat your oven to 400°. In a standing mixer, beat your butter, sugars, and salt on medium speed until smooth. Beat in the lemon extract and milk until combined. Gradually beat in the flour and baking powder.

Shape your dough into a 9-inch log and wrap the log tightly in plastic wrap. Freeze for 25 minutes or until firm (but not frozen solid).

When the dough is ready, remove the plastic wrap and slice the dough into discs a little under 1/2-inch thick. Place the cookies evenly apart on an ungreased baking sheet. Bake for 8-10 minutes or until the edges are set and just beginning to brown.

Allow the cookies to cool 5 minutes on the baking sheet, then move them to a wire rack to cool completely.

While you wait, make your frosting. Start by sifting all your powdered sugar in a medium bowl. Set aside. In another medium bowl, beat the butter on medium speed until smooth.
Beat in 1 cup of the powdered sugar until fluffy. Beat in the vanilla and 1 tbsp of the milk. Alternate beating in the remaining powdered sugar and milk.

When the cookies are cool, spread a dollop of frosting on each cookie and scatter some sprinkles on top.

Check out our other cookie recipes! 🙂